James Harden Talks Taking Over Fashion & Footwear Like Kanye West in New Interview
"The Beard" is on a "Take on Summer Paris Tour" with adidas.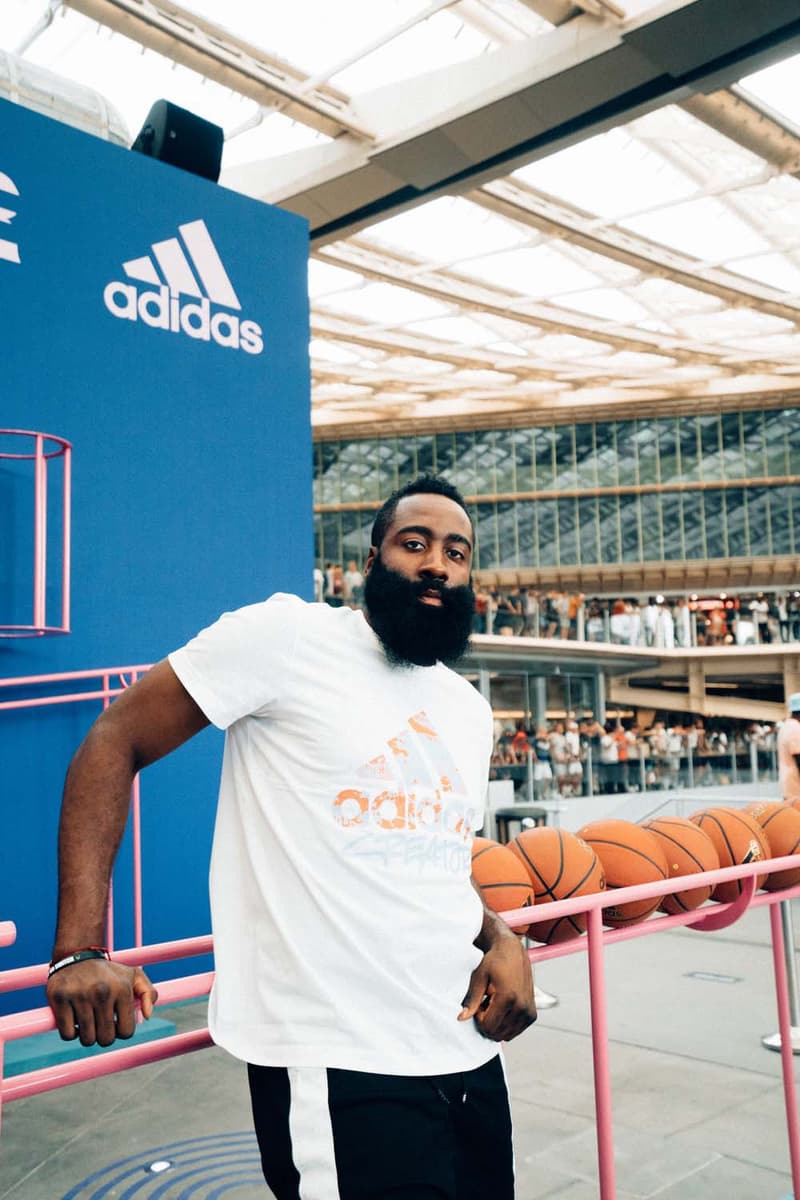 1 of 5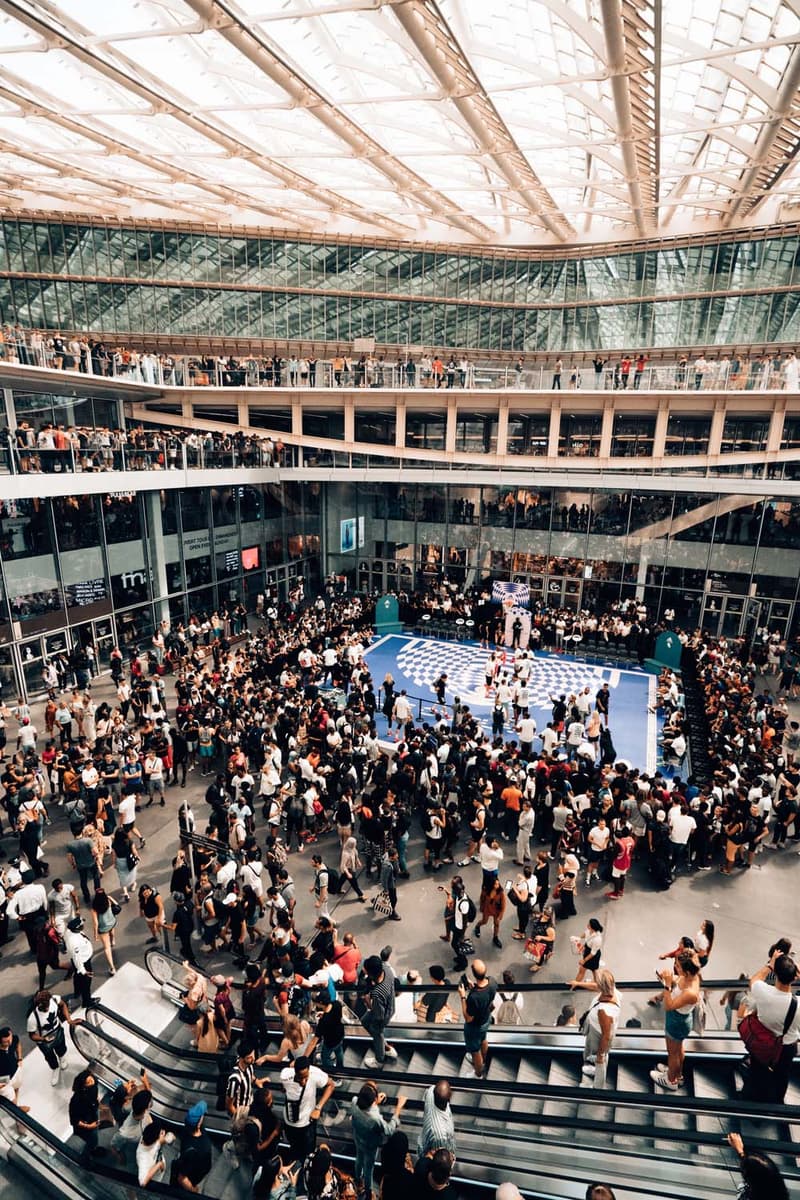 2 of 5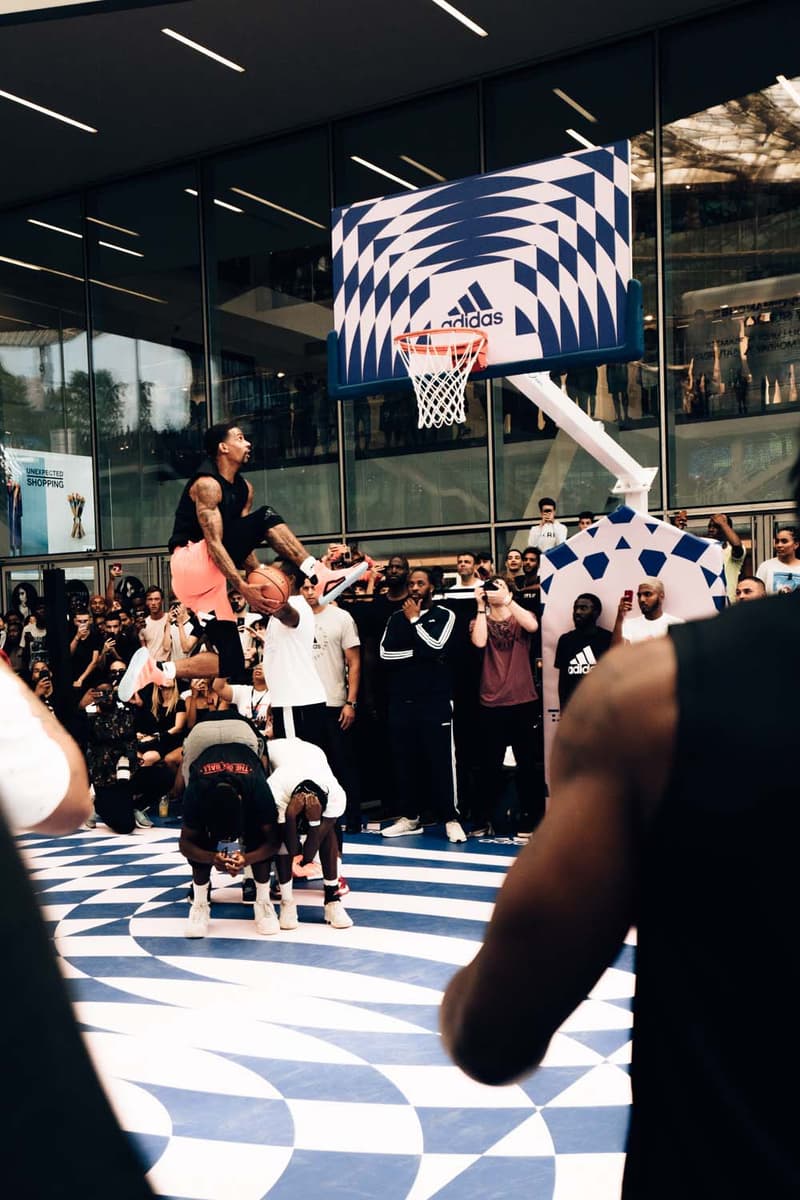 3 of 5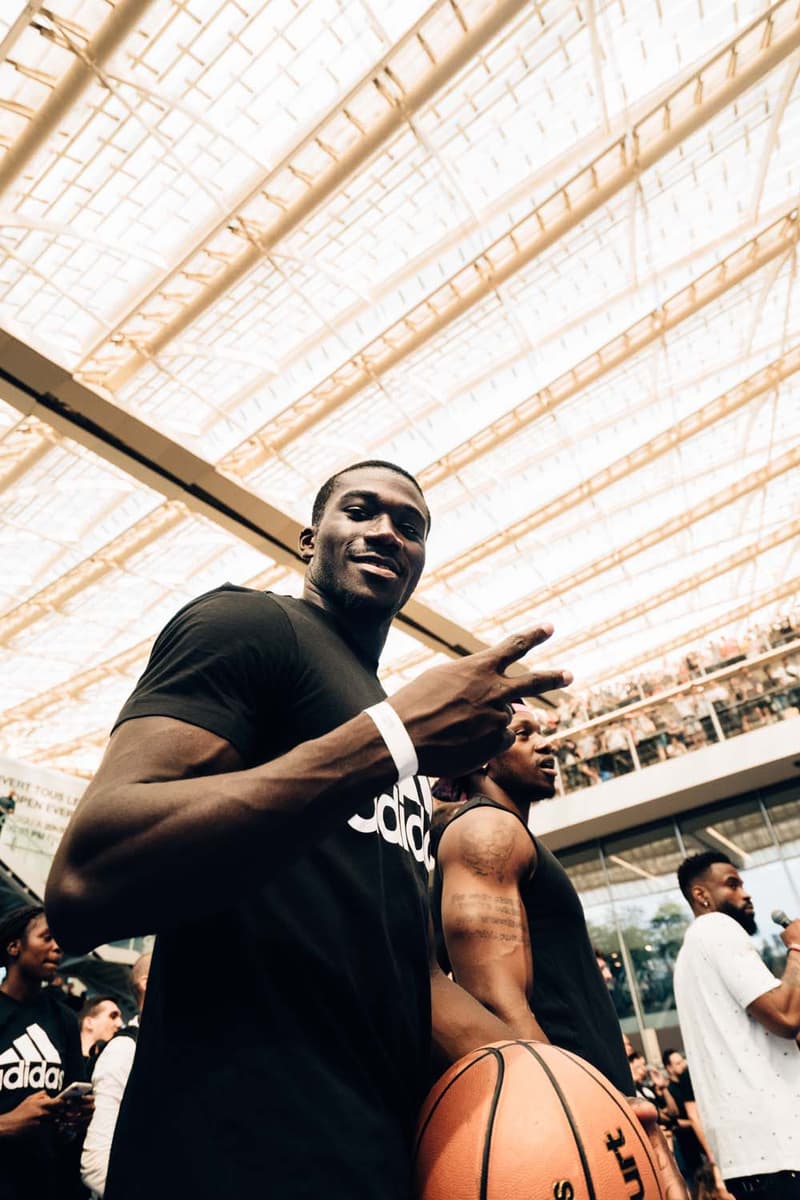 4 of 5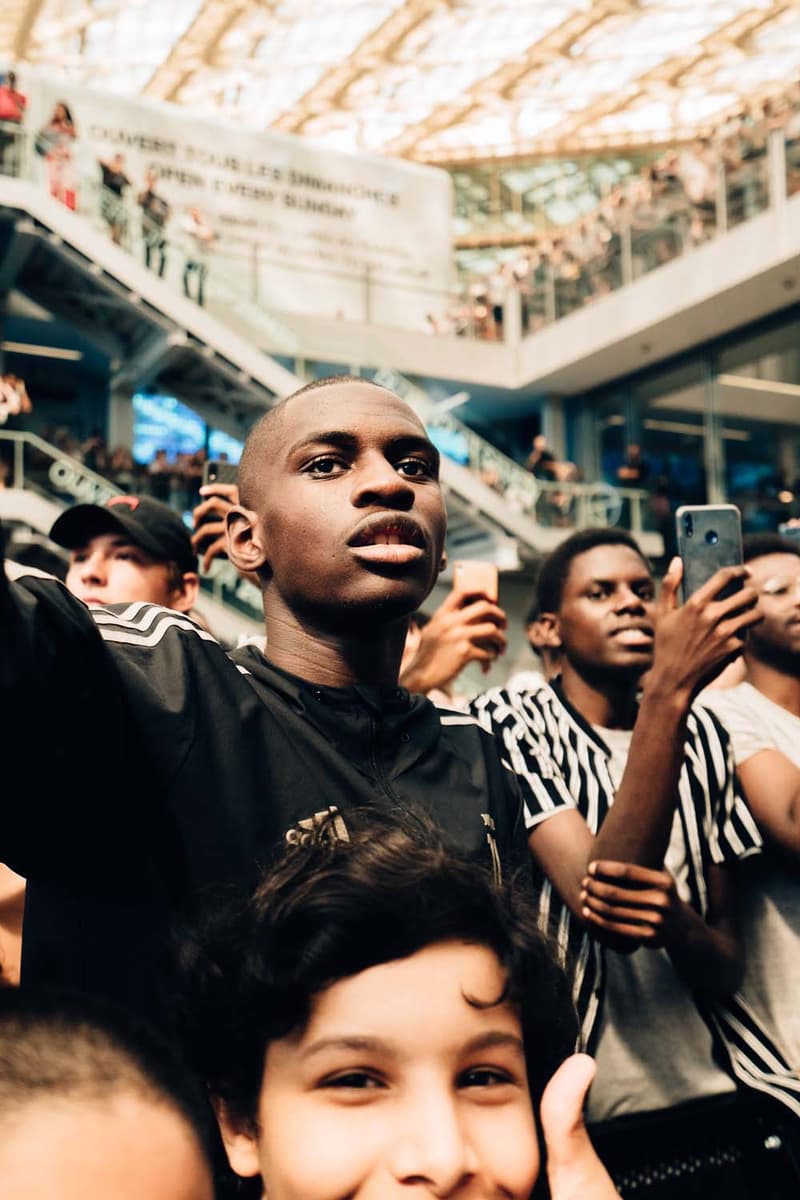 5 of 5
Houston Rockets star James Harden, alongside fellow NBA athlete Donovan Mitchell of the Utah Jazz, were recently on a tour with adidas for the "Take on Summer Paris Tour." During the visit, Harden stopped by adidas' largest flagship store at Champs-Élysées, the capital's 12th Arrondissement neighborhood and made an appearance at a special dunk contest inside the Les Halles shopping district. Taking time off from watching the dunk festivities go down, Harden sat down with HYPEBEAST France for a one on one about his vision as a creative, the NBA's love for the "City of Lights," his passion for footwear and dominating the fashion industry just like fellow adidas ambassador, Kanye West.
HYPEBEAST FRANCE: James, with your return to Paris once more, can you tell us what it is about the city you like so much?
James Harden: I love the culture of the city, how fashionable it is. When you walk in Paris you realize that everyone has their own style, it's rather incredible to see. And the food is great. There's also a great love for the NBA here and there are a lot of players in the NBA coming from Paris and that's great to see.
HB FR: You had the chance to meet some of the younger fans here in France. You're definitely a big star here. How would you measure the passion of the fans here for you and the NBA?
JH: Now that I am here, I realize how amplified it is. This is also why I came to meet the fans and show them my gratitude. I had to stop here.
HB FR: You're in France as a member of the adidas family, a family you've been with for a few years now. What does this mean for you?
JH: It's huge for me, it's going to be 4 years now that we're working together and we're also growing together. The brand evolves and allows me to grow, it helps me grow. I appreciate this partnership that we all want to bring to the highest level.
"He (Kanye West) is very creative and as we all saw, he likes to do things his way. I'm the same, I'm a basketball player and it's up to me now to find my way."
HB FR: You have your own signature sneakers, a line of clothes too. Are you involved in the creative process with adidas? And if so, to what extent?
JH: At all stages. I am involved in all the process. From design meetings to email exchanges, through the choice of materials for my shoes. There is also a collaboration with Daniel Patrick that's coming soon. We work!
HB FR: Where did you get that passion for sneakers and fashion? Are you a sneakerhead?
JH: This passion has come with time. I saw a picture of me not long ago, it was only my second year in the NBAD and what I saw was wow, it was not at all classy (laughs). In time as I traveled, made a little more money clearly, you see other things, meet other people, it sharpens your sense of fashion. You start to say, "oh I like that and that or that" and you end up putting things together. It took a little while but I got there. I would not define myself as a sneakerhead. I like sneakers that's for sure but there is a landing between loving sneakers and collecting them.
HB FR: In a previous interview, you explained that you wanted to push this passion for fashion even further: "I am an athlete, but I would also like to create, leave my mark in this environment". What is the vision of  James Harden as a designer?
JH: I want to do more collaborations with designers, something I never thought I would ever realize. I want to reduce the space that can be between sport and fashion, that's what pushed me to love fashion, to understand it. I want to try to create a different culture for all.
HB FR: To achieve this goal, you quoted Kanye West as an example. What do you think of his contribution to adidas with YEEZY, and more generally, of his contribution to fashion and sneakers?
JH: He did a great job, he created his own way. It's something I also want to do, not just around sneakers, but also about clothes. He is an artist, he is very creative and as we all saw, he likes to do things his way. I'm the same, I'm a basketball player and it's up to me now to find my way.
HB FR: You co-signed a Y-3 collection. Can you tell us about this opportunity?
JH: It was amazing. There were ten pieces with shoes in this collection. I really felt like a designer, that's definitely what I'm trying to build with adidas. This fashion vision.
HB FR: The collection was really minimalist and chic. Are these terms dear to you in your vision of fashion?
JH: Chic yes, but I don't want to do too much. I don't know if it makes sense to you but I don't want to be everywhere. I want to be told in a moment: "Oh that's James Harden's line". Every designer has his vision, some like it when it's ultra-colorful, others less. I want it to be minimalist and yes, that's it.
HB FR: Just to finish, the NBA has changed completely this summer — there have been a lot of trades and transfers. Are you confident playing for the title?
JH: Every year I am confident and I think we have our chances for the title. Nothing has changed for anyone, it's the ultimate goal for every team in every new season, for every player, every organization. I said it before but if you look at the NBA realistically, there are only 5 teams that can claim the title and I think we are part of them. And this Summer Tour is also for that, we prepare to find a rhythm that we can play off of.
HB FR: Will you have a few days off before returning? What did you plan?
I still have a few days, but I haven't planned anything. I'm going to be 30 years old this summer, I have to find what to do to celebrate that. In the meantime, it's work and business to become better.