Conway the Machine Enlists Eminem for 'God Don't Make Mistakes' Single "Bang"
Produced by Beat Butcha and Daringer.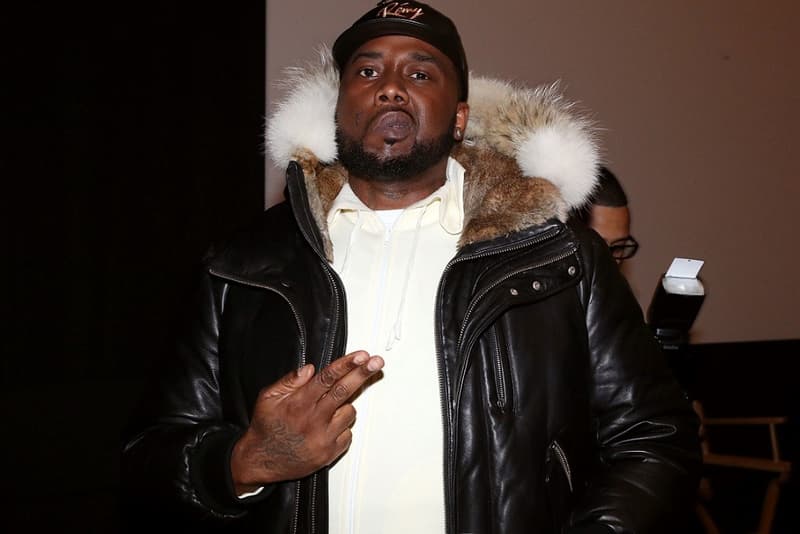 Three months after unveiling the eight-track project Everybody Is F.O.O.D. 3, Conway the Machine is teaming up with his Shady Records leader Eminem for a new single in support of his forthcoming studio album God Don't Make Mistakes. Titled "Bang," this latest Conway track serves as the Griselda Records representative and Eminem's first collaboration together and features production from the duo of Beat Butcha and Daringer. For Eminem's part, he decides to serve up bars that reference Canibus, Ja Rule, Coolio, Marilyn Manson, Nas, Milli Vanilli, Nicki Minaj, Tupac, Daz Dillinger and more.
"The moment y'all been waiting for!! Conway x @eminem BANG! Prod by @daringer_ & @beatbutcha_soi from my forthcoming album GOD DONT MAKE MISTAKES This is Streaming everywhere! Tap in Gz," Conway shared on Instagram, releasing a brief statement to accompany his new record's debut.
"It's the same thing being from Buffalo and having that chip on your shoulder and feeling like you're not getting the looks and it's saying 'F*ck everybody.' It's like everybody is food: You've got to eat what you kill and that's how you get to where you're going sometimes," Conway recently explained to Bandcamp, sharing some insight into his motivations. "Ain't nothin' friendly, no handshakes. I just want it more than you — that's how champions think and move."
You can check out Conway the Machine and Eminem's new collaborative single "Bang" below, and stay tuned for more from the promotional campaign and rollout for God Don't Make Mistakes. Expect Conway the Machine's upcoming debut LP for Shady Records to land on streaming services and similar platforms in the near future.
For more, revisit Conway's music video for "Fentanyl."