Aitor Throup to Debut New Menswear Label in 2020
The acclaimed designer has been developing this concept for 15 years.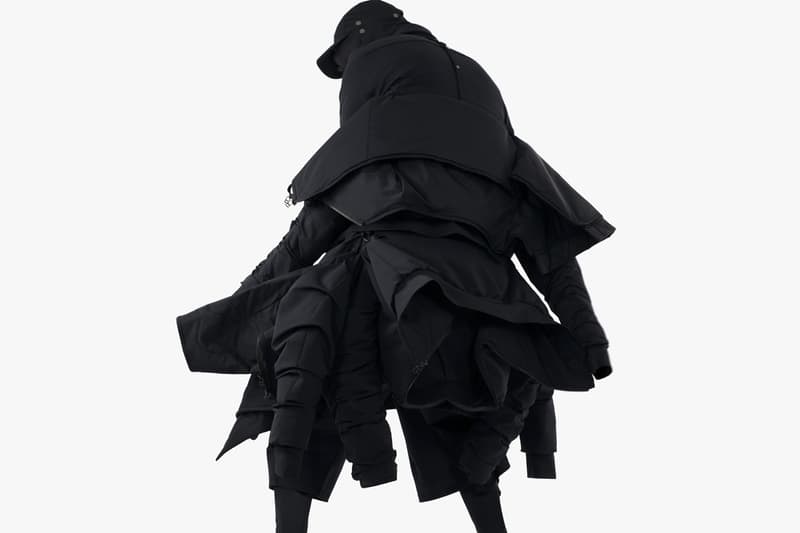 Conceptual fashion savant Aitor Throup is finally nearing the culmination of a decade-and-a-half of work, with plans to launch a new menswear label some time next year. As he told WWD, this new venture is "the biggest thing I've ever worked on, I'm nearing the completion of my vision, which has been 15 years in the making, and I'm near the end of it."
After working with Stone Island, C.P. Company and Umbro, Throup debuted his forward-thinking menswear label, New Object Research in 2013. "New Object Research was a part of this process, this exploration that has allowed me to develop a new platform, a new brand, a new vision that will be my lasting and permanent statement in the fashion/art context," he said in the statement to WWD. He eventually joined G-Star as executive creative director in 2016, overseeing mainline and Raw Research lines before leaving the company two years later.
"When I did my last New Object Research show in 2016 it was the beginning of the realization that I have gathered the tools and the ability to create a design language," Throup continued. "My work in the past was very much ruled by the mind, incredibly systematic, incredibly structured and I wasn't allowed to play within that. My spirit was quite suppressed and my sketches and journey kept reminding me of my inner child, my inner spirit as a creator."
Thus, the new brand, with a name that's still a closely-guarded secret, is "a big philosophical statement and it's going to be my most conceptual, in a way my most cultured, but also my most commercial [output]," asserted Thoup. "I don't want it to be a one-off thing … I decided to not work on any other project for this reason, I set up a new studio only to focus on this and to finish the development of this."
Throup's new endeavor will reportedly debut in 2020, though a teaser will reportedly emerge late this year.
Elsewhere in England, London Underground has announced plans for 4G connectivity by 2020.