Tay-K Found Guilty of Murder, Faces Life in Prison (UPDATE)
He also pleaded not guilty to capital murder and to a separate count of aggravated robbery.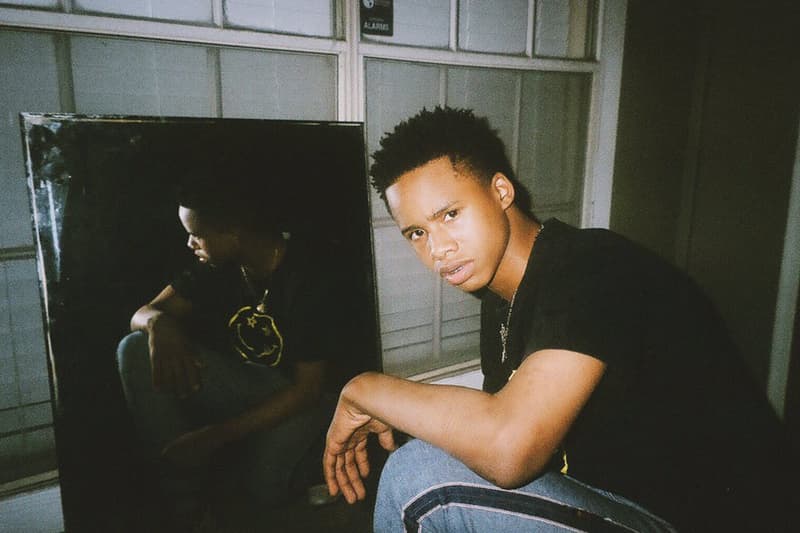 UPDATE: 19-year-old Tay-K has been found guilty of murder and aggravated robbery, according to a report Texas' Fort Worth Star-Telegram late Friday morning (July 19). He was found guilty for his part in the murder of 21-year-old Ethan Walker and aggravated robbery that found 19-year-old Zachary Beloate shot in the shoulder.
Tay-K, whose real name is Taymor McIntyre, now faces the two aggravated robbery charges he previously pled guilty to plus the additional aggravated robbery and murder convictions the jury just found him guilty of. McIntyre faces five to 99 years or life in prison on each.
ORIGINAL STORY: Tay-K pleads guilty to two counts of aggravated robbery by threats in connection with the robbery in Texas court today, the Fort Worth Star-Telegram reports. He also pleads not guilty to capital murder and another robbery charge .
Born Taymor McIntyre, Tay-K blew up in 2017 for his viral rap song "The Race" that chronicles his escape while he was on the run for the police. Pleading guilty to the robbery charges indicates that Tay-K was indeed there for at the crime scene during the 2016 home invasion in Mansfield, Texas, which left 21-year-old Ethan Walker dead and his 19-year-old roommate Zachary Beloate shot in the shoulder. Tay-K was 16 years old at the time of the incident.
One of McIntyre's three defense attorneys, Jeff Kearney, told jurors that "Tay agreed to participate in a robbery" and the rapper has "accepted responsibility" through his plea. However, evidence will point out that McIntyre could not anticipate that Latharian Merritt, an accomplice in the robbery, was going to shoot and kill Walker.
Merritt was found guilty of murder for Walker's shooting and sentenced to life in prison in March of 2018. The other defendants in the case were either found guilty or took pleas in separate court proceedings.
The prosecution is arguing that McIntyre recruited three male accomplices, including Merritt, to help him carry out the robbery on behalf of three young women. The state also claims that Tak-K and the accomplices were armed and ready for a gunfight after they were tipped off that Walker and Beloate may have a weapon in the house.
Outside of the 2016 home invasion, McIntyre is also awaiting trial for two other alleged crimes that also occurred in Texas after the rapper cut his brace off and escaped house arrest in March 2017. McIntyre is allegedly connected to the shooting of a 23-year-old man in San Antonio in April 2017 and the assault and robbery of a 65-year-old man in Arlington. After a national manhunt, Tay-K was captured in New Jersey in June 2017. Despite being in jail, McIntyre signed a record deal 88 Classic.