Inside Homme Plissé Issey Miyake's New Aoyama Flagship Store
The Tokyo outpost has its own pleating and press machines.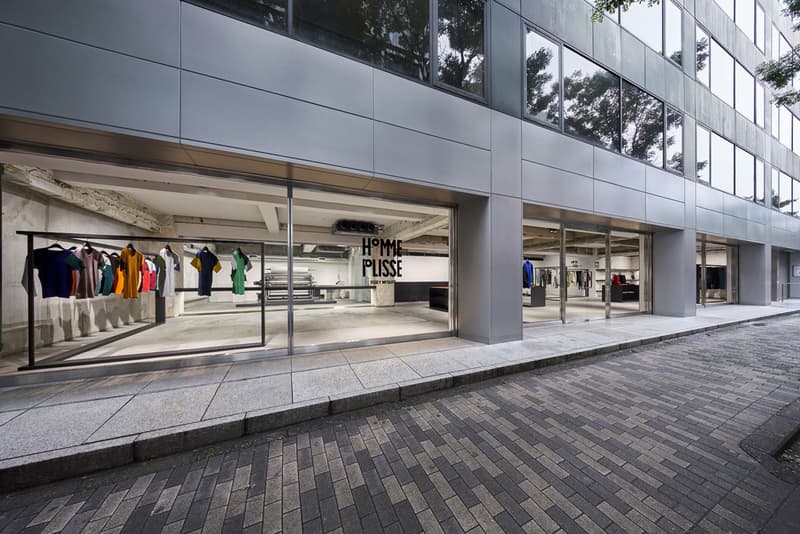 1 of 10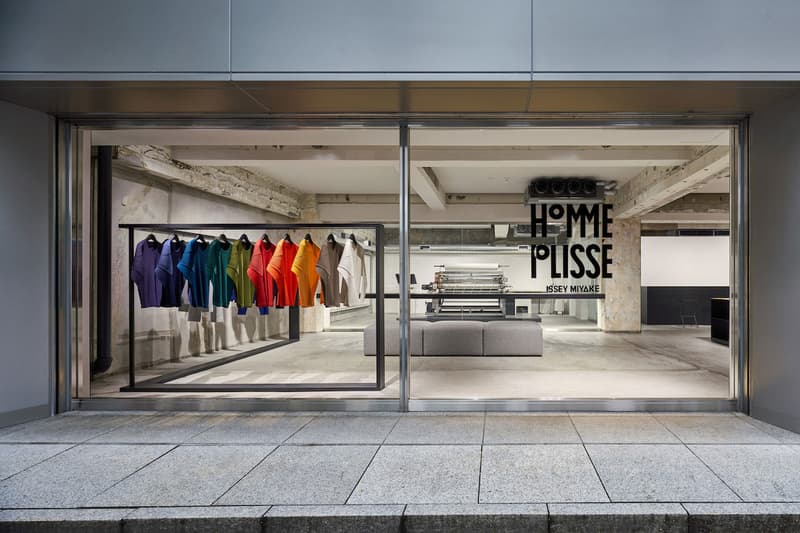 2 of 10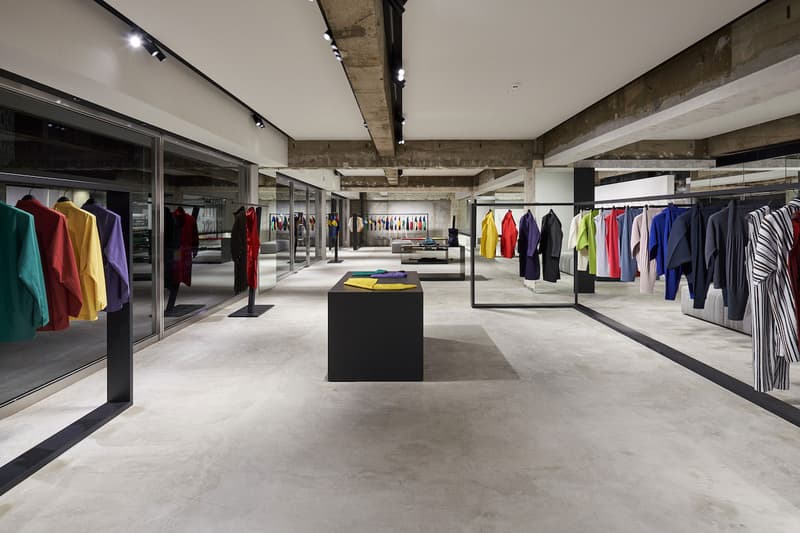 3 of 10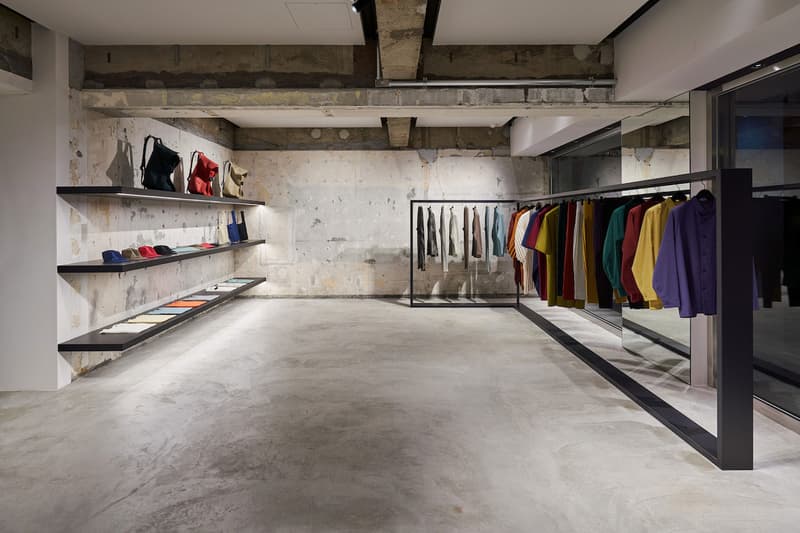 4 of 10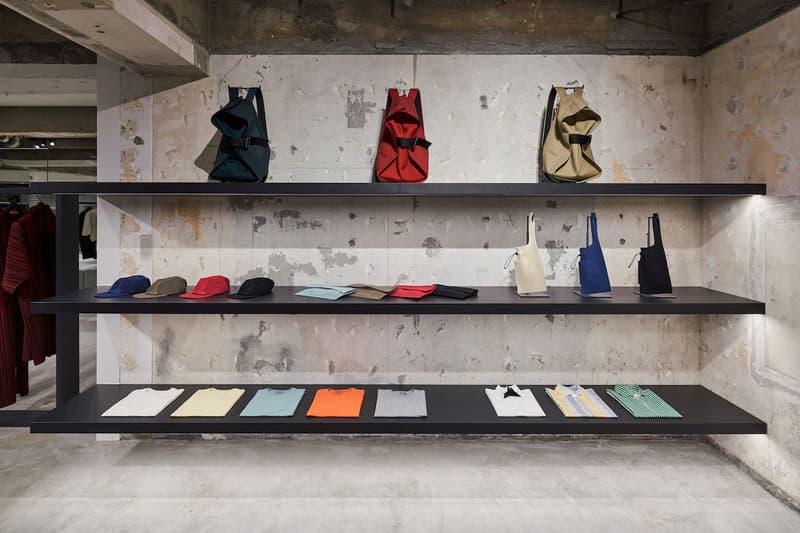 5 of 10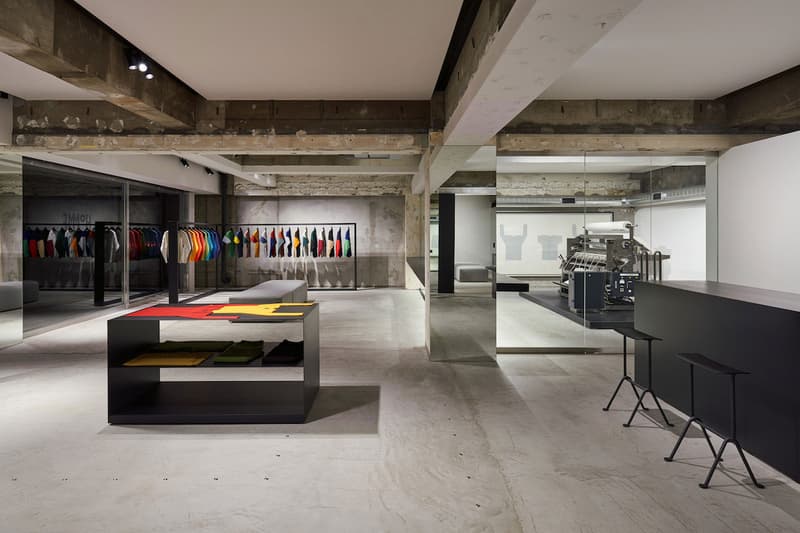 6 of 10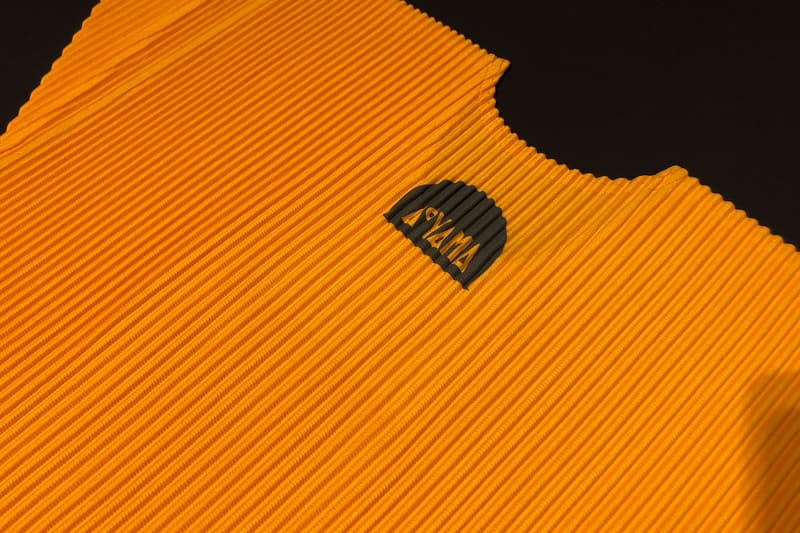 7 of 10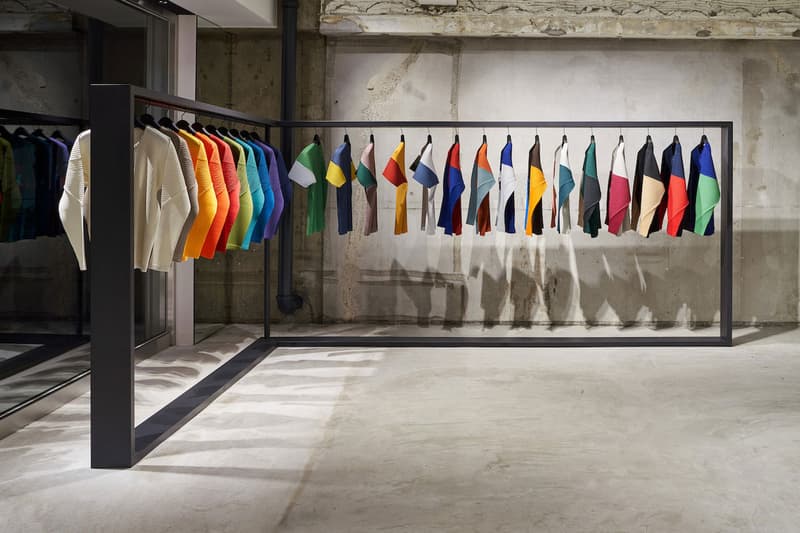 8 of 10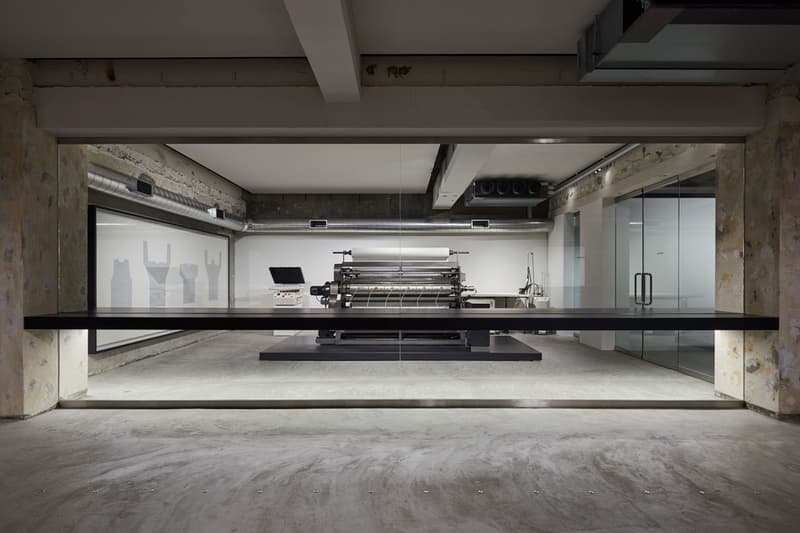 9 of 10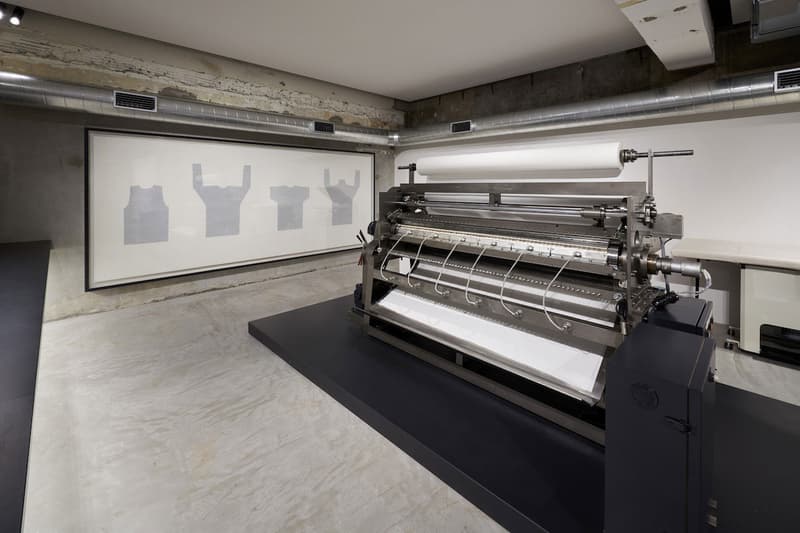 10 of 10
Homme Plissé Issey Miyake has enjoyed a recent resurgence as of late, as a new generation discovers the label's carefree pleated garments and accessories. Debuting in 2013 as the menswear equivalent of Miyake's landmark Pleats Please womenswear line, Homme Plissé now receives a well-deserved flagship space in the company's preferred district of Minami-Aoyama,
In an interview with Wallpaper*, longtime Miyake collaborator and interior designer Yoshioka Tokujin expressed an interest in showcasing the construction of Homme Plissé's signature pleated garments. "I tried to keep the original texture of the building," said Tokujin. 'I wanted to express the feeling that time has passed. … I wanted to give value to customers coming into the shop. So I created a special space for the pleating machine, so that visitors can watch and experience the excitement of making things in front of them."
The storefront's clean lines mirror the streamlined shapes of the garments, with frame-like displays allowing customers and passersby alike to see through the clothing racks. Thus, the space has a very open feel, appropriate for the lightweight Homme Plissé designs. These include an exclusive array of "COLOR" items; bright yellow, blue orange and red shirts emblazoned with a special "Aoyama" logo designed especially for the new store and created on its pleating machine.
Check out a map of the Miyake-heavy Minami-Aoyama neighborhood below to see where the Homme Plissé store is located amidst the Pleats Please, HAAT and mainline storefronts.
Elsewhere, we went inside THE CONVENI's Hong Kong pop-up space.
Homme Plissé Issey Miyake
3-18-14 Minami-Aoyama
Minato-ku, Tokyo
Japan