Netflix is Officially Losing 'The Office' To NBCUniversal (UPDATE)
Netflix has the show until January 2021.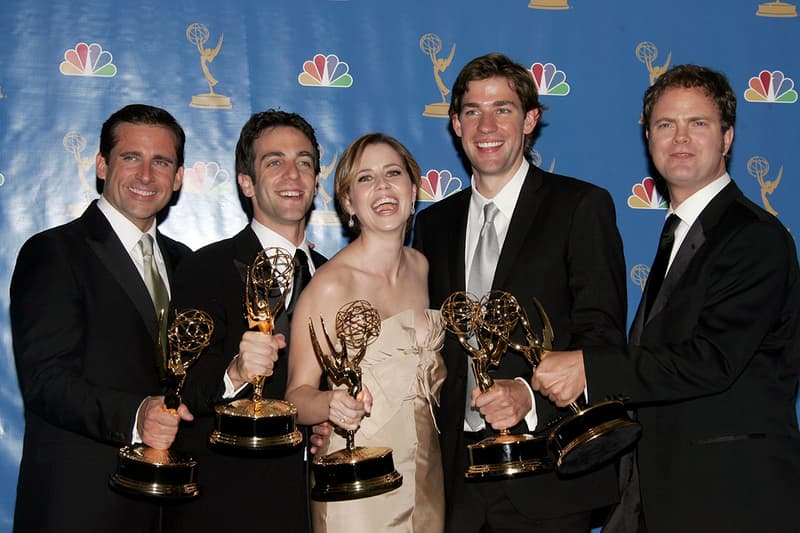 UPDATE: The news has been confirmed — NBCUniversal announced Tuesday that the fan favorite The Office will be leaving Netflix once the contract ends, and will join NBCUniversal's own streaming service.
CNBC reports that Netflix lost its rights to the series after making a $90 million USD offer to extend its streaming rights, which was subsequently trumped by NBCUniversal's $100 million USD bid. Speaking about the show joining its platform, Chairman of NBCUniversal direct-to-consumer and digital enterprises Bonnie Hammer said: "The Office has become a staple of pop-culture and is a rare gem whose relevance continues to grow at a time when fans have more entertainment choices than ever before. We can't wait to welcome the gang from Dunder Mifflin to NBCUniversal's new streaming service."
However, Netflix users fret not, as the show will still remain on the platform until January 2021, so time to schedule in more binge sessions before the number one series on the service leaves for good.
We're sad that NBC has decided to take The Office back for its own streaming platform — but members can binge watch the show to their hearts' content ad-free on Netflix until January 2021

— Netflix US (@netflix) June 25, 2019
ORIGINAL STORY (April 25, 2019): Netflix may be at risk of losing the US version of The Office and Friends. A recent entry from The Wall Street Journal reports that NBCUniversal is planning to launch its own streaming service and so "internal discussions" are currently taking place on how to take the two classic series off Netflix when the licensing contract runs out in 2021. The Office and Friends are currently two of Netflix's most streamed shows, with the former taking first place and the latter claiming second. While Netflix has been shifting its focus onto its Originals, the move of these two shows over to NBCUniversal's platform will nonetheless be a big hit to the current streaming giant.
As for The Office, reunion rumors have been circulating as of late with cast members holding their own little parties including Jenna Fischer (Pam) and Leslie David Baker (Stanley). Last November, Dunder Mifflin's Regional Manager — Steve Carell — was joined by Ed Helms (Andy) and Jenna Fischer when hosting an episode of SNL. However, there's no official announcement on a possible reunion for the Scranton crew any time soon.
Catching wind of the report, Netflix went on Twitter to reassure fans that The Office will still be available to stream on the platform until at least 2021. Either way, fans of the series should binge it as much as they can before it potentially leaves Netflix.
Elsewhere in entertainment, HBO has released a sneak peek into episode 3 of Game of Thrones' latest season.
Hello it's me with your regularly scheduled reminder that The Office will be on Netflix until 2021 — at least!

— Netflix US (@netflix) April 24, 2019
I had brunch with these oddballs today. Love you #officemates #theoffice pic.twitter.com/UWnkOaU1p3

— Jenna Fischer (@jennafischer) December 3, 2018