Snail Mail's New Re-Release of 'Habit' Features a Courtney Love Cover
Lindsey Jordan breathes new life into her 2016 debut.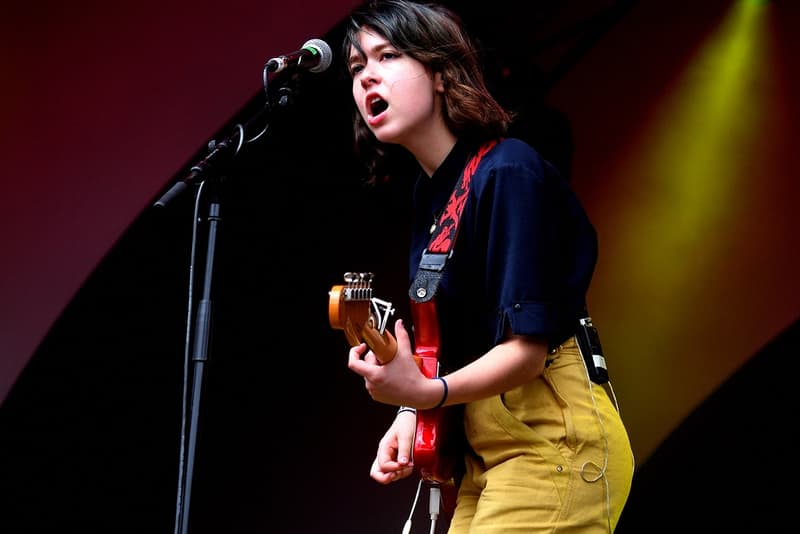 Back in 2016, Snail Mail released her debut project, the Habit EP. Since that's effort's release, Snail Mail has gone on to drop the critically-acclaimed 2018 album Lush and become one of indie music's most talked-about new stars. Now, revisiting her first project as Snail Mail, Lindsey Jordan — the multi-talented musician behind Snail Mail — is serving up a special reissue of the Habit EP.
Made up of seven tracks, the 2019 reissue of Habit now contains a cover of Courtney Love's 1990 Uncrushworthy cut "The 2nd Most Beautiful Girl in the World," and features new artwork as well. Snail Mail's latest project is also being shared as a digital release through Matador, with physical copies scheduled for an August 30 delivery.
"When I wrote Habit, I was definitely not expressing anything—I was really shy. Now, I feel like I'm much more of a real person in every way," Snail Mail's Lindsey Jordan previously explained to Interview magazine, sharing some insight into Habit's back-story. "I've definitely gone through a lot since then. Even just the whole Snail Mail process — it's really shaped me as a person. Being in a band, there's a lot of weird shit you have to go through — lot of hoops you have to jump through … Habit, for me, I wrote it almost hastily, and I honestly didn't think anyone would really hear it. I wrote the songs about things that were so personal that I actually almost hoped nobody would. I was like, 'Uh oh, this girl is going to know it's about her. This is deep, top secret.'"
You can check out the new reissue of Snail Mail's debut EP Habit below.
Notably, we also featured Snail Mail's first full-length album Lush as one of our favorite projects of 2018.