Cardi B Pleads Not Guilty to Felony Assault Charges (UPDATE)
The rapper previously faced misdemeanor counts.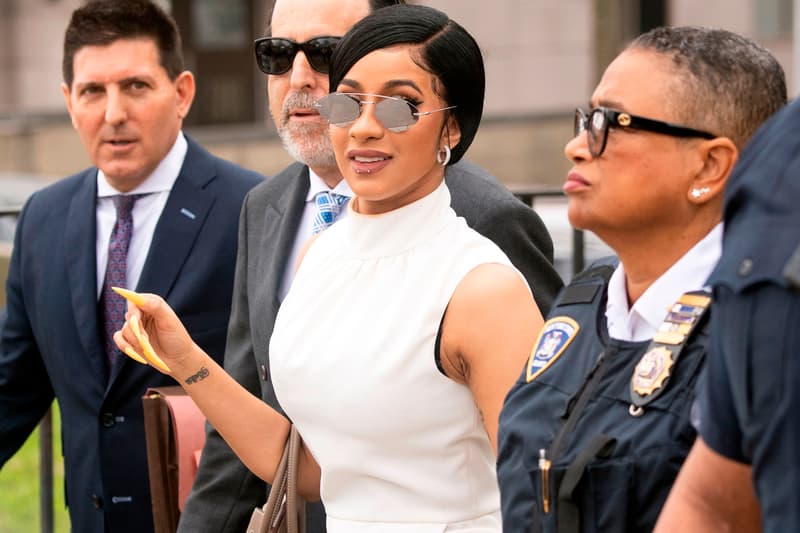 UPDATE: During an appearance at the New York Supreme Court in Queens this afternoon (June 25), Cardi B plead not guilty to the assault charges against her, Reuters reports.
ORIGINAL STORY: Stemming from a brawl that took place at New York's Angels Strip Club last year, Cardi B has been indicted by a grand jury today on several charges. The "Bodak Yellow" rapper faces two counts of felony attempted assault, as well as counts for harassment, criminal solicitation and conspiracy, according to The New York Times, though CNN notes that the exact charges will remain sealed until the arraignment on Tuesday.
Cardi B, née Belcalis Almánzar, was first arrested for the incident in October of 2018 after surrendering to the New York Police Department, subsequently getting charged with two misdemeanor counts of reckless endangerment and one misdemeanor count of assault. At that time, her attorney Jeffrey Kern stated that he was not aware of any evidence indicating that she had "caused anybody any harm." It was after the musician rejected a plea deal in April that the prosecutor's office escalated the case to a grand jury.
The fight in question went down last August, reportedly growing out of tension between Cardi and two female bartenders (who are also sisters) that worked at Angels Strip Club in Queens last summer. Allegedly, Cardi accused one of the women of sleeping with husband Offset, leading to the altercation and ensuing reports that chairs, bottles, and other bar paraphernalia had been used as weapons.
Cardi B's arraignment is scheduled to take place on June 25 at the State Supreme Court in Queens.
The rapper has been on a whirlwind of success since her smash single "Bodak Yellow" dominated the charts last summer and made her a household name. Most recently, she dropped her latest single, "Press," just two weeks after releasing the music video for her "Wish Wish" track with DJ Khaled and 21 Savage.