UPDATE: Cardi B Surrenders to Police, Charged With Endangerment and Assault
The incident happened in August at the Angels strip club in New York City.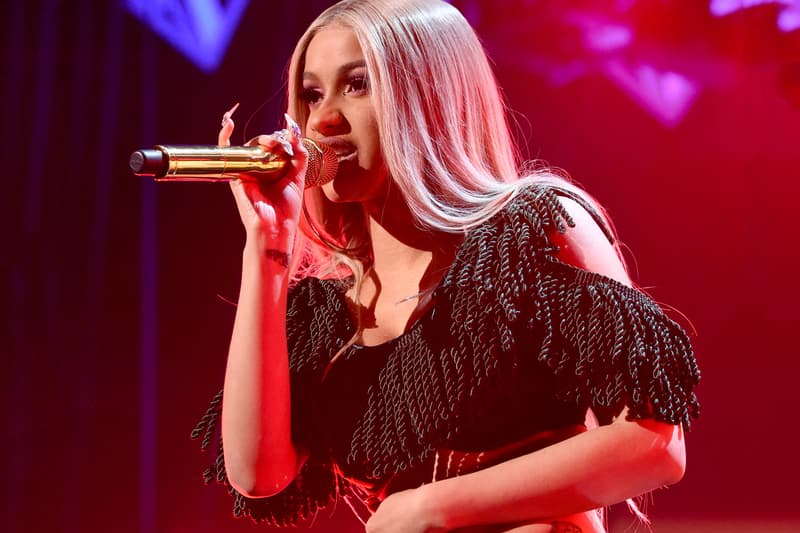 UPDATE:
Cardi B has been charged with two misdemeanor counts of reckless endangerment and one misdemeanor count of assault, according to The New York Times. In a statement sent to the Associated Press, her attorney Jeff Kern said he is "aware of no evidence" that Cardi "caused anybody any harm." She must appear in court on Oct. 29 to answer the charges.
Original Story:
Cardi B turned herself in to the NYPD today (Oct. 1.) in connection to an alleged altercation at a strip club in Queens, New York that happened last month, according to NBC Channel 4 News. Cardi B was not arrested but rather summoned to appear in court. She surrendered to police at the Flushing precinct in the New York City borough of Queens before 10 a.m. Below you can see a clip of Cardi entering the precinct while surrounded by paparazzi.
In August at the Angels strip club, where Migos were performing, Cardi allegedly ordered an attack on two bartenders, sisters Jade and Baddie Gi. Sources told the TMZ that the incident is believed to be sparked because Cardi believed Jade had slept with her husband, Offset. The fight occurred after a drink was thrown, with a source close to the rapper stating that the attack was "spontaneous" and not planned. The women were reportedly injured but declined medical treatment. Cardi is expected to be charged with two misdemeanors, reckless endangerment and disorderly conduct.
In other news, this past Saturday Cardi B performed at the Global Citizen Festival in New York's Central Park.
#breaking cardi B turns herself into police just now on assault charges. @PIX11News pic.twitter.com/LrfNpDllAS

— Anthony DiLorenzo (@ADiLorenzoTV) October 1, 2018