EXCLUSIVE: fragment design Collaborates with Yanmar on Luxury Yacht
The X47 Cruiser is Hiroshi Fujiwara's largest project to date.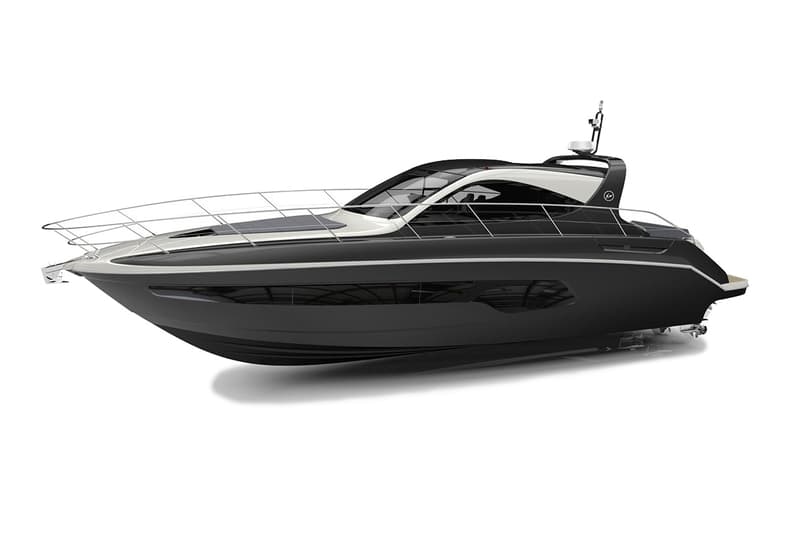 What would surely come as a surprise for his fans, Hiroshi Fujiwara and fragment design has unveiled their latest special project — a collaborative luxury yacht with manufacturer Yanmar.
The collaboration encompasses Hiroshi's "largest project yet," as quoted by the designer and visionary Hiroshi Fujiwara himself. While the boat, an X47 Express Cruiser which is the company's latest million-dollar luxury yacht, has already been on the market, Fujiwara was able to provide his insight and flair to the design elements both inside and out.
"I wanted to do more interior things [with this project] but building a boat is not like designing the interior for a room, so I couldn't do so many things," confessed HF. "Things that I wanted to do, [for example] like vintage carpets. I think the interior will be very interesting. More like a living room."
The Yanmar X47 Cruiser is the company's latest flagship yacht, which features a unique triple sterndrive and new generation dashboard of intuitive controls that allow for maximum ease and safety, while harnessing the ship's performance. Interior-wise, two en-suite cabins are bathed in natural light as the chassis surrounds the interiors filled with luxurious exotic materials and furnishings.
Fujiwara also explained how he knew what he wanted to do because Yanmar imposed limitations to the design — certain boundaries were placed that allowed Fujiwara to think to these parameters and exceed them slightly to achieve the final design. "I'm trying to do [things] to the borderline, and go over them, extend over them just a little bit. I learned a lot of what I can do with this [project] in this size, but if it's a bigger one then maybe I can do more."
No price or release date is set for now, but a rough release year of 2020 is expected from Yanmar. Watch the promotional video below, and read more about Hiroshi Fujiwara's partnership with POKÉMON under the THUNDERBOLT PROJECT brand.