Next 'Star Wars' Movie Will Be Directed by 'Game of Thrones' Creators
D&D will take on a whole new fandom.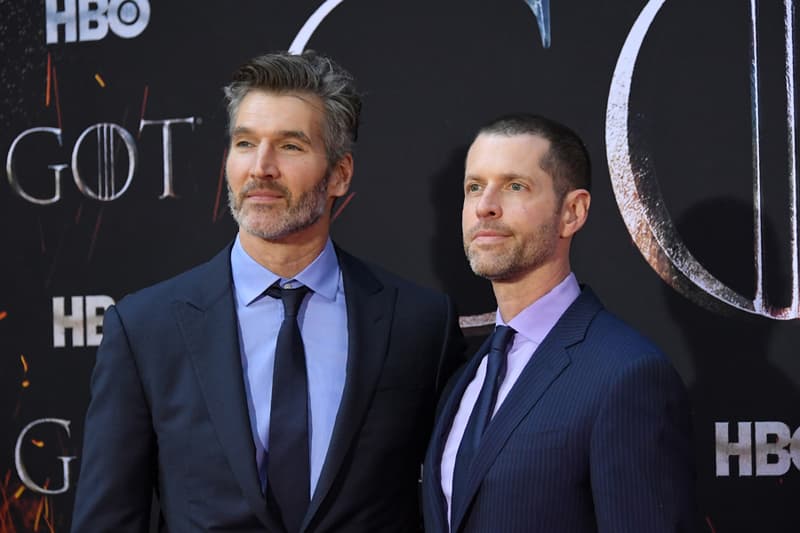 Following news of the Star Wars franchise taking a hiatus after Rise of the Skywalker, Disney CEO Bob Iger has announced the next film in the franchise will be written by Game of Thrones creators David Benioff and D.B. Weiss.
The Walt Disney Company's slate of upcoming films was released, showcasing that the next film in the Star Wars saga wouldn't arrive until 2022, however during a Disney investors call, Iger stated "We're hard at work already," on the upcoming installment.
Although he hasn't seen the film, Iger expects Rise of the Skywalker to be a success, but that the franchise will still need a reset to gear up for the next release. The film will kickoff "three new as-yet-untitled Star Wars films will release on the pre-Christmas weekend every other year beginning in 2022." Iger also stated the upcoming Dinsey+ service will keep the Star Wars franchise in motion, leading up to Weiss and Benioff's film.
In other entertainment news, a live-action Mortal Kombat movie is in the works.
It looks like the next #StarWars movie will belong to #GameOfThrones showrunners David Benioff and D.B. Weiss. https://t.co/fldtLAJoA6 pic.twitter.com/GcUn6SQBeZ

— Collider (@Collider) May 14, 2019