Best Art Drops: Takashi Murakami's Gold Foil Prints, Basquiat Vinyl Figure & More
Including collaborative items between André Saraiva and Peanuts.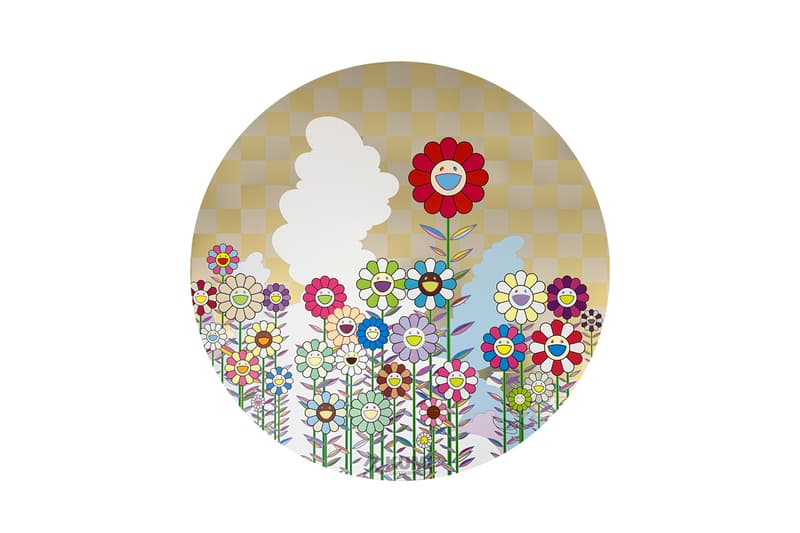 1 of 2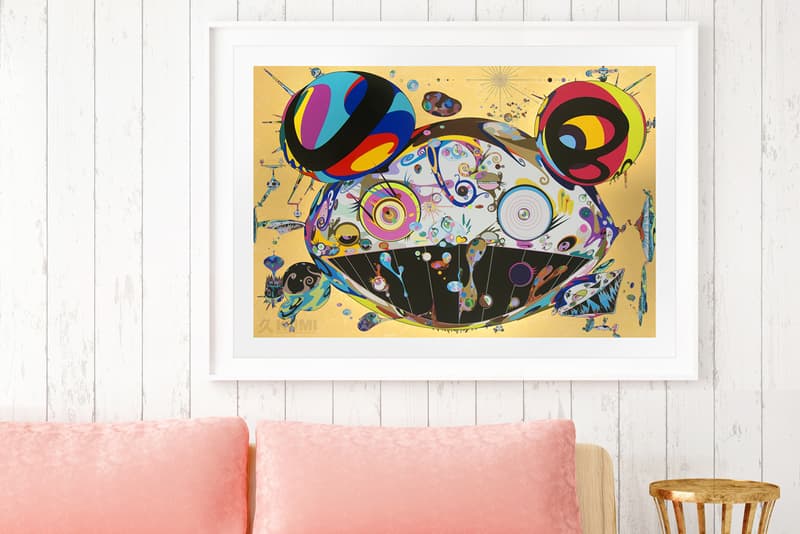 2 of 2
Every week we spotlight the best art drops by notable artists, galleries, museums and contemporary art platforms across the globe. Listed items typically encompass limited edition artworks, prints, collectible figures, collaborative merchandise and more.
For this week's installment: Kumi Contemporary will sell a gold foil tondo print by Takashi Murakami, SHDW. Gallery teams up with Shohei Otomo to release Molotov Sake prints, Medicom Toy drops a vinyl figure of Jean-Michel Basquiat, André Saraiva joins forces with the Peanuts Global Artist Collective on a special collaboration, and DABSMYLA will release hand-painted studies of the duo's FAVORITE PLACES.
View the full list below.
Kumi Contemporary to Release Takashi Murakami's Gold Foil Prints
Release Date: Launching this week
Release Price: Contact info@kumicontemporary.com for inquiries
Kumi Contemporary continues to purvey limited edition artworks from leading Japanese artists. One of the art dealership's longstanding pieces is by Takashi Murakami. A gold foil tondo print entitled A Memory of Him and Her on a Summer Day will be up for grabs this week. Murakami's signature characters including his Flowers motif will ostensibly be observed across the pieces alongside thin sheets of gold leaf to elevate their respective compositions. The seller is expecting for the works to "sell out quickly," as per an Instagram statement. Those interested in purchasing a print should contact Kumi Contemporary as soon as possible.
SHDW. Gallery Launches Shohei Otomo's Molotov Sake Print
Release Date: Available now on SHDW. Gallery's website
Release Price: $150 AUD (approx. $104 USD)
Shohei Otomo is widely-recognized for his detailed ink drawings made only using ballpoint pens. For his latest print release with SHDW. gallery, the artist created an original composition entitled Molotov Sake. Releasing in an edition of 75, the artwork portrays a helmet-clad subject igniting a ceramic sake container that references the incendiary device, the Molotov cocktail. Sized at 15 x 11.2 inches, each print arrives hand-signed, numbered, and printed on archival 285gsm platinum etching paper with archival ink.
Medicom Toy Drops Jean-Michel Basquiat Vinyl Figure
Release Date: Available now on CJ Mart's website
Release Price: ¥9,504 JPY (approximately $87 USD)
Medicom Toy pays homage to legendary New York artist with its latest VCD (Vinyl Collectible Doll) release. Arriving in a monochromatic makeup, the figure stands 240mm in height and depicts a young Jean-Michel Basquiat with his signature hairstyle. The figure also has paint-splatter detailing on the shoes, track jacket, and jeans.
André Saraiva & Peanuts Join Forces on Collaborative Merchandise
Release Date: Available online and in-store at Galeries Lafayette Champs-Élysées
Release Price: Varied with prints starting at $220 USD each
Acclaimed French visual artist André Saraiva is once again teaming up with the Peanuts Global Artist collective on a special collaboration. This time, the duo launch a physical pop up space at Galeries Lafayette Champs-Élysées in Paris, France. The joint effort features a life-sized installation of Snoopy's dog house alongside exclusive prints and merchandise. Saraiva's ubiquitous Mr. A character is observed across the collaborative offering spanning T-shirts, tote bags, pins, and select headwear. Altogether, the presentation pays homage to legendary Peanuts creator, Charles M. Schulz. The presentation is on view until May 27.
Galeries Lafayette Champs-Élysées
60 Av. des Champs-Élysées
Paris, France 75008
DABSMYLA to Sell Hand-Painted Studies of FAVORITE PLACES
Release Date: May 15 at 9 a.m. PST on DABSMYLA's website
Release Price: TBC
Multifaceted artist-duo and couple, DABSMYLA, will launch a vivid series of hand-painted studies portraying their FAVORITE PLACES. From Paris to India, the 5×7 paper studies showcase the duo's painterly renditions of their most cherished locales. Altogether, DABSMYLA is internationally-lauded for vibrant for their minimalist yet colorful creations of everyday scenes with a surrealist twist.