'Scream 5' Confirmed to Be in Early Development
A new Ghostface is in town.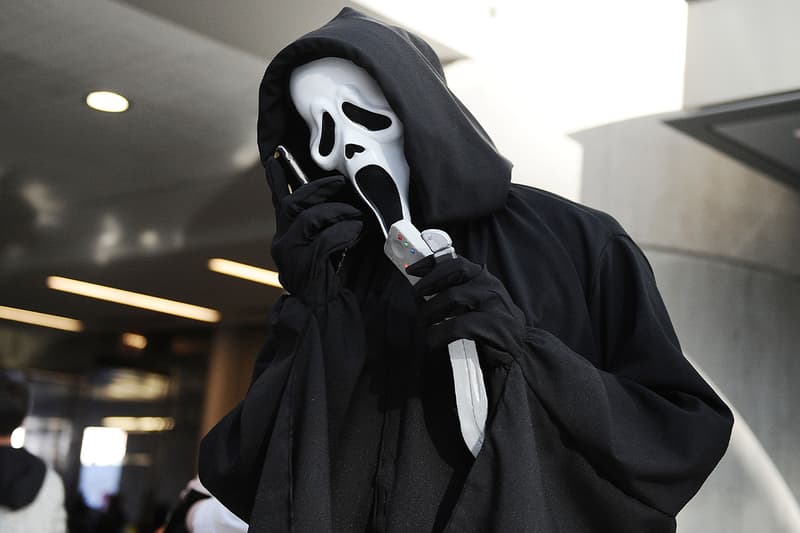 According to reports, a fifth entry in the revered Scream franchise is currently in the works at Spyglass Media Group. As the film is still in early development, information regarding the cast, director or plot have yet to be revealed.
Loyal fans of the classic slasher legacy have a major cause for concern, seeing as co-creator Wes Craven passed in 2015. Craven, who was also the mind behind A Nightmare on Elm Street, directed all four previous films and were canonized within the same universe. It's been reported that fellow Scream creator and writer Kevin Williamson will not be in charge of the forthcoming screenplay, leaving fans to wonder if the film will continue in Craven's universe or work in a different setting.
The original Scream was released in 1996 and was the highest-grossing slasher film in the United States until 2018's Halloween. It followed Sidney Prescott (Neve Campbell), a high school student who becomes the target of a masked killer dubbed as Ghostface. Prescott continues to be the main character in Scream 2 but is taken over by David Arquette's Dewey Riley and Courtney Cox's Gale Weathers in Scream 3, then Emma Roberts' Jill Roberts in Scream 4.
Stay tuned for more details.
Elsewhere in entertainment, watch the first trailer for Bloomhouse's Invisible Man remake.