Fans Cash In on Chris Brown's Personal Tarzana Neighborhood Yard Sale
His neighbors were not happy.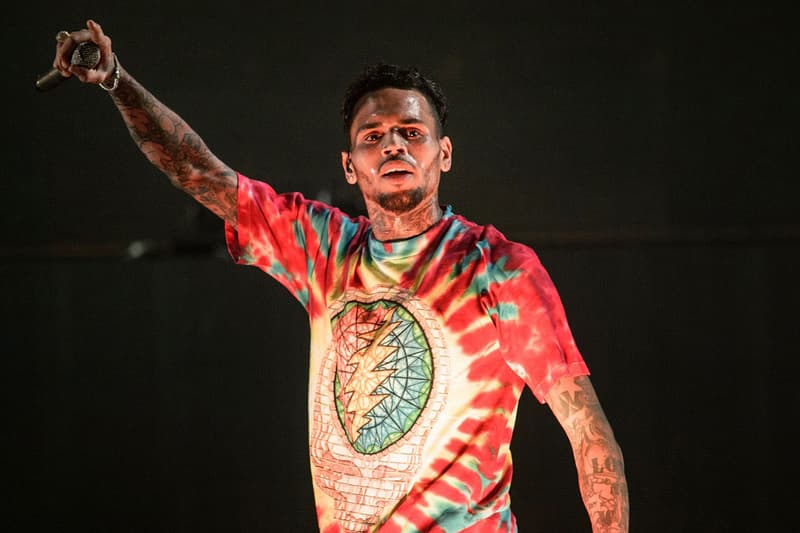 Chris Brown took to instagram to announce the sale of his personal belongings at a yard sale taking place at his mansion in Tarzana. Posting his home address along with the caption "Marked-Down High End Designer Items," the Breezy yard sale attracted hundreds of fans from the West Coast looking to capitalize on the celebrity's personal wardrobe.
With only 20 people-at-a-time permitted on to his property, and only 10 minutes allowed to rummage through the mounds of clothing and accessories, many were left overwhelmed while others managed to purchase thousands of dollars worth of items for only a few hundred dollars. For those that knew what to look for, brands like Jordan, Versace, Gucci, BAPE, Supreme, along with custom designer pieces were all up for grabs.
The extra attention, which included police vans and helicopters, was not met with open arms from the neighbors as one anonymous local called Chris Brown a "troubling neighbor" who throws a lot of parties.
In other news, Kim Kardashian hopes to open her own law firm focused on prison reform.
UCLA college football students Kharell Thomas and Mike Wilson come out of Chris Brown's garage sale after spending $3500. A painted jumpsuit by #chrisbrown that Wilson got for 10 he might keep. Wilson hopes to quadruple their investment #Tarzana #garagesale #chrisbrown #fashion pic.twitter.com/wPbjw2SlYp

— Sarah Reingewirtz (@sarahimages) 6 November 2019
Carlos Munoz plans to sell these #jordans from Chris Brown's garage sale in Tarzana in his Classic Era Store. He hopes to make 2 grand after spending 12 hours and $500 #garagesale #chrisbrown #fashion pic.twitter.com/o1vWuNvYyU

— Sarah Reingewirtz (@sarahimages) 6 November 2019
#ChrisBrown put his WHOLE address on the internet y'all? He's having a yard sale at his house with some designer items at a DISCOUNT?? Are y'all gonna pull up⁉️ pic.twitter.com/f5GJz5vW0x

— Power 106 (@Power106LA) 5 November 2019