Kim Kardashian Hopes to Open Her Own Law Firm Focused on Prison Reform
She also reveals that she is part-owner of YEEZY.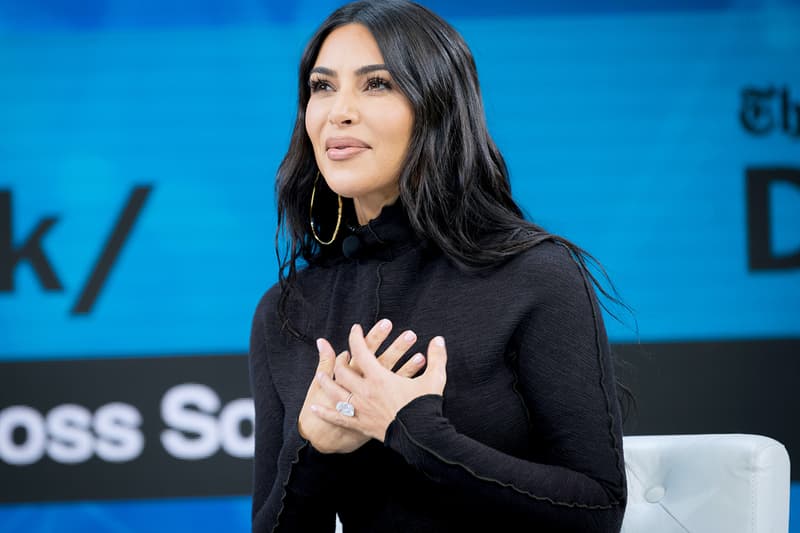 If Kim Kardashian West's legal aspirations haven't been made clear since helping to free over a dozen inmates earlier this year and announcing a criminal justice documentary, allow her latest interview with The New York Times to reiterate her earnestness. While speaking at the publication's DealBook Conference on Wednesday, the reality TV star and entrepreneur doubled down on her goals in law, revealing that she eventually hopes to open her own firm.
"I'm definitely working really hard and it's a commitment that I've chosen to take this time away from my family to study and to not go out with my friends and live a different life," Kardashian told The New York Times reporter Andrew Ross Sorkin." I love it and I just hope that one day I can start a firm that will help with prison reform. I would love to hire these men and women that are behind bars because they know the law better than most lawyers."
The KKW Beauty founder also touched on her controversial visit to the white house last year, explaining that she felt meeting with President Trump was necessary in advancing her causes toward prison reform. "If someone can get out of prison and get their life back versus my reputation of going to the White House — when there is only one person on this planet that can make the decision and that would be the president — and that was even a question for the media, that just absolutely didn't make sense to me. I would go see anyone in power that would have that decision to change someone's life."
Kardashian was also joined on stage by her mother, Kris Jenner, while husband Kanye West later answered questions from his seat in the audience. When speaking on her newly-launched shapewear brand, SKIMS, Kardashian explained that West works with her in "every last decision and detail." She also touched on some of her other fashion ventures, including her decision to turn down a $1 million USD fast fashion endorsement at West's request.
"I completely understood why he said no. I gladly said no. And then for Mother's Day, he handed me an envelope and it was a check for a million dollars saying 'thank you for not posting for the other brand.' And then — I don't know if I'm supposed to say this or if I have — and a contract to be an owner in YEEZY as a thank you. So there is power in saying no sometimes."
See what else Kardashian, Jenner and West had to say by watching the full interview on The New York Times' website.
As far as the entertainment side of things, Kardashian recently generated more buzz around West's new Jesus Is King album by sharing clips from what is reportedly the "Follow God" music video.