Here Are the 10 Best Watches to Cop for Under $650 USD
From Supreme x Timex to Shinola, G-SHOCK and more.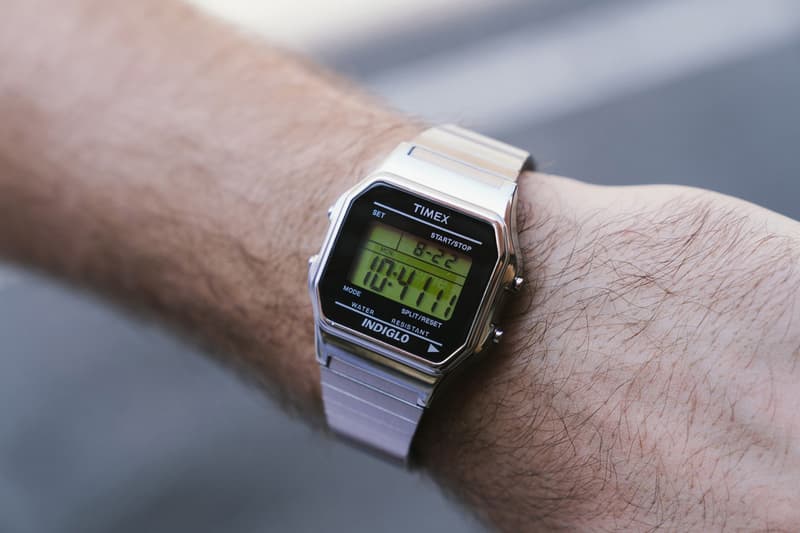 Unlike clothes or shoes, watches tend to be timeless. There is always a roster of go-to classic looks that will be forever on-trend, with a rule of thumb being that a simple wrist piece will never be a bad decision.
As we approach gifting season, HYPEBEAST has found ten of the best watches to consider copping for a close one — or as a present to yourself — for under $650 USD. From retro-inspired G-SHOCKs to tactical pieces and everyday stunners, keep on reading to find out which watch you should put on your wish list this year.
Shinola Canfield 38mm
Detroit isn't the first place that comes to mind when thinking about Haute Horology. However, Shinola's timepieces are proof that masterpieces do exist outside of the realm of Swiss manufacturing, and its Canfield 38mm is no exception. The matte white velvet dial, diamond-cut hands, polished stainless steel case and premium black leather strap make for a timeless design, and one that looks good no matter the occasion. Its size is perfect too, making it the ultimate discreet and sophisticated accessory that's sure to become a talking point.
Wood Wood x Timex Waterbury
For those looking for a slim, utilitarian timepiece, the Wood Wood x Timex Waterbury is the watch for you. This collaborative, limited-edition offering is almost all-black, sporting clean off-white markings and minimalist branding on its dial. The Waterbury has a number of utilitarian touches including a hardwearing bead-blasted steel case, a slip-through fabric strap and, most importantly, its INDIGLO Night-Light "GET LOST" hidden message.
Uniform Wares C36 Date Watch
Uniform Wares combines contemporary minimalism with heritage horology design cues for its unisex C36 Date Watch. Designed in London and Swiss-made, this watch offers a subtle luxury twist to a traditional clean black watch thanks to its Italian suede strap, gold-toned indices and stainless steel case. It's also one of the most premium offerings on the HYPEBEAST list, as it comes equipped with a scratch-resistant sapphire crystal face and a water resistance of up to 50 meters.
The Good Company x Timex MK1
If you're looking to inject some fun into your life, pick up this limited-edition The Good Company x Timex MK1. Bringing a fresh twist to one of Timex's most iconic timepieces, The Good Company has implemented its wave logo directly into the watch's design by reworking the second's hand into a bright orange, wavy detail. Contrasting this is its clean white face complete with minimalist branding and indicators in black, as well as a black resin case and two interchangeable straps, each of which nods to Timex's military roots.
Larsson & Jennings Norse 18kt Gold-Plated Stainless-Steel Watch
Unconventional and classic, this Larsson & Jennings Norse 18kt Gold-Plated Stainless-Steel watch is one for the lovers of all things vintage. Yet, this piece is brand new and comes with a host of features to stand the test of time such as an ETA 7001-2-movement housed in a crystal sapphire glass with anti-reflective coating, a deployment buckle on its Milanese strap, and 3ATM water resistance. A black brass dial, polished gold markers and a date viewer round off this sleek Swiss-made option.
Casio G-SHOCK GMWB5000D-1D
Casio G-SHOCK's GMWB5000D-1D is a watch for those on the go. Made from innovative core guard metal, the GMW is tougher than the watches its inspired by and packs a host of unique functionalities including Bluetooth, which enables the wearer to change the time zones depending where they are. It comes with a two-year power reserve thanks to its solar power harvesting capabilities, a scratch-resistant glass face, 200 meters of water resistance, and a phone finder function that will make your phone make a detectable sound even if its on silent. The list goes on, but its utilitarian design and guaranteed quality is more than enough to encourage you to treat yourself to one of these.
Supreme x Timex Digital Watch
If you're looking for something understated yet timelessly cool, opt for the Supreme x Timex Digital watch. Released during the FW19 drop, Supreme customized the Timex Indiglo Alarm Chronograph Watch by adding its iconic box logo as if it's floating behind the glowing screen. It's the perfect blend of retro design and contemporary must-have hype, as to those in the know will know, and to those who don't will note the watch's 30 meters of water resistance, customizable alarm feature and chronograph capabilities.
Apple Watch
It's been said that smartwatches are outselling traditional watches in the U.S. Pieces such as the Apple Watch act as a front runner in the wearable market, and no doubt, as this fifth-generation version continues to update an already much-loved device. Apple offers endless amounts of customizability, from start to finish. Choose its strap, its case and more, and when it's on your wrist, play around with over 100 different digital faces. Aside from its timekeeping nature, the Apple Watch also doubles up as a personal assistant that allows you to text, make phone calls, control music, pay for shopping, track your health and much, much more.
Future Funk FF102 ANA-DEGI
A good watch should be a talking point, providing fascination and garnering awe. The Future Funk FF102 ANA-DEGI does just that. Equipped with a roller-type wristwatch face, this throwback to the '70s is destined to be enjoyed by everyone, and not just the wearer. Its unique dial is inspired by retro car odometers and the face itself is finished in brushed metal for a sophisticated, minimalist touch. A yellow pinstripe and a red indicator offer more automotive design cues, while its leather strap promises this watch will only get better with age.
Seiko 5 Sports Style SRPD79
HYPEBEAST rounds out this list with a stellar offering — the Seiko 5 Sports Style SRPD79. This watch is indebted in history, as Seiko set out to create a watch with five distinct features when it first released in 1963 — those being a self-winding automatic movement, resistance to water, a day-date in a single window, a recessed crown, and a hard-wearing case. Today, Seiko presents this stealthy number with a 42mm stainless steel case, a tactical nylon band, and a face equipped with Lumibrite paint on the hands and indexes. If none of the above take your fancy, opt for this tried-and-tested classic.