Smart Watches are Outselling Traditional Watches in the US
Accounting for 55% of total watch sales in Q4 of 2018.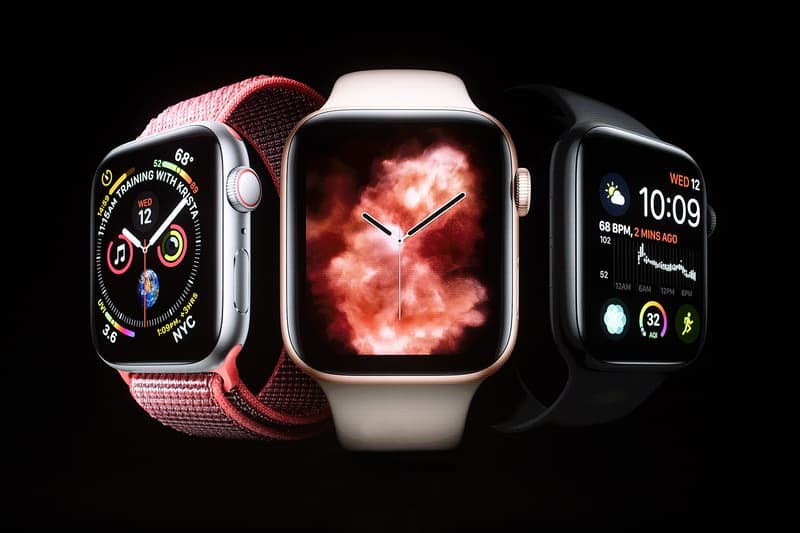 Apple, Samsung and Fitbit have now entered the top five list alongside Rolex and Patek Philippe as the best-selling watch brands in the US by value.
According to market research group NPD, sales of smart watches in the US have soared over the past year, rising by 24 percent in value over the first half of 2019 as opposed to the same period in 2018. Even more impressively, smart watches have seen a 51 percent increase in dollar sales and a 61 percent increase in unit sales in 2018 alone. While traditional watches accounted for 56 percent of the value of total watches sold in the US last year, smart watches actually outsold traditional models in the fourth quarter, making up 55 percent of total sales during the holiday period. NPD now estimates the smart watch market to be a $5 billion USD industry.
"The ability to be truly connected via built-in LTE without the need to have a smartphone nearby proved to be a tipping point for consumers," said Weston Henderek, NPD's director and industry analyst for connected intelligence. "They now recognize the value in being able to complete a wide range of tasks on the device, including receiving notifications, messaging, accessing smart home controls, and more."
As to the smart watch market itself, statistics indicate that Apple still reigns supreme. Both IDC and Strategy Analytics estimate that over the course of 2018, Apple shipped out roughly 23 million smart watches, a staggering amount accounting for almost half of all global smart watch shipments.
For more tech news, luxury group LVMH is backing tech that can identify fake handbags in just four seconds.