Sampa the Great Toils With Culture & Identity on Debut Album 'The Return'
The Zambian artist has presented a genre-defying project.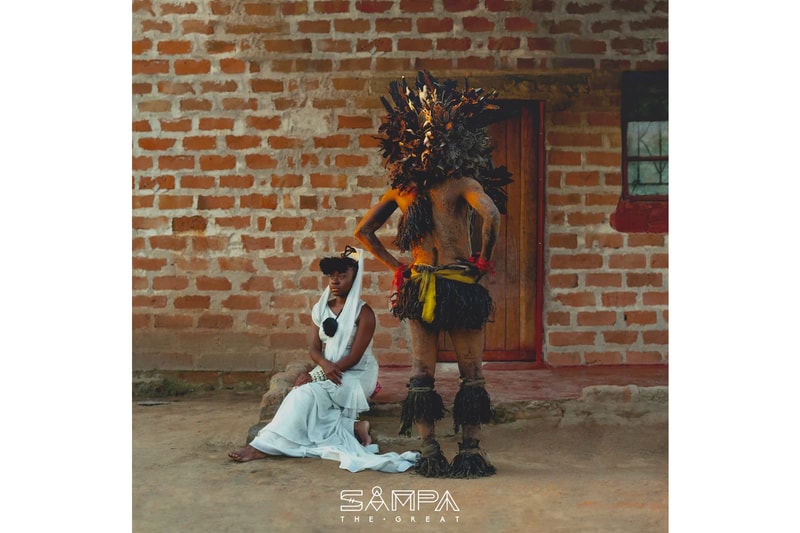 To reject it or dive into it headfirst, one's cultural lineage and origins are an undeniable characteristic of who you inevitably become. This is the central theme to Ninja Tune-signed artist extraordinaire Sampa the Great's debut studio album, The Return, aptly forging her latest project around her roots. Relishing in the very traits that have defined her as a southern African woman, Sampa's first major project is nothing short of an enlightening journey. Introspectively interpolating and deciphering these concepts, The Return showcases much of the various barriers — be it as an individual or within a collective — that she has dealt with in shaping her own identity.
Arriving at a sprawling 19-tracks, the newly released album manages to defy every genre imaginable. It remains filled with thick hints of hip-hop, jazz, and Motown-esque soul, resiliently peppered by a variety of southern African rhythms. Heading down unexpected sonic back streets, Sampa has equally tapped an impressive group of diverse collaborators from jazz collective Steam Down, Ecco Vandals, Mandarin Dreams, and many more.
The Return maintains itself as a deeply revealing project for Sampa, and one of the most intriguing debut albums to hit the music industry in recent memory. From moments of sheer vulnerability in her lyrical portrayals of finding herself to showcasing an immense sort-of self-confidence as she confronts both past and present, Sampa's musicality remains a breathtaking depiction of genre-defying consciousness as she celebrates her cultural heritage and its relationship with her own identity.
You can stream Sampa the Great's The Return below. The artist also has shared that she will be embarking on her largest North American tour to-date early next year — her full schedule can be found here.
For more music releases, don't miss JPEGMAFIA's All My Heroes Are Cornballs.