Elon Musk Set to Reveal Tesla Pickup Truck November 21 (UPDATE)
The same date in the opening sequence of 'Blade Runner.'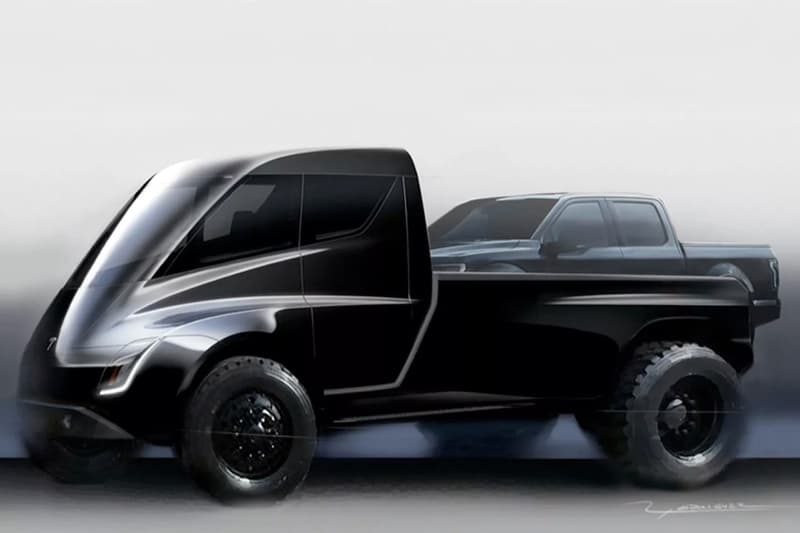 UPDATE (November 7,2019): After a major delay in release, Tesla CEO Elon Musk has confirmed an unveiling date for the company's highly-anticipated all-electric "cybertruck." The pickup truck will be revealed on November 21 in Los Angeles "near SpaceX rocket factory," according to a Tweet posted by Musk.
TechCrunch noted that November 21 is the same date listed in the opening title sequence of Blade Runner, and based on his description of the truck, there might be a connection here. "It's closer to an armored personnel carrier from the future," he stated in a separate Tweet responding to sketches of the truck circulating around the Internet.
Stay tuned for more details once they surface on November 21.
Cybertruck unveil on Nov 21 in LA near SpaceX rocket factory

— Elon Musk (@elonmusk) November 6, 2019
Cybertruck doesn't look like anything I've seen bouncing around the Internet. It's closer to an armored personnel carrier from the future.

— Elon Musk (@elonmusk) October 14, 2019
ORIGINAL STORY (September 9, 2019): Following on from concept images that were released in 2017, Elon Musk has now announced that Tesla's futuristic pickup truck is set to be officially revealed in November. The truck, once described by Musk as "the coolest car I've ever seen," had originally been expected to launch over Summer 2018 or October at the latest, but Musk confirmed that it would instead debut in "November most likely" in a reply on Twitter.
Anticipation for the pickup truck has been building ever since the first concept image was launched. Over that time, details about the truck have bene fairly sparse, although Musk did describe it in an interview with Recode in 2018. IN that interview, Musk described it as a "really futuristic-like cyberpunk, Blade Runner pickup truck," adding that its "going to be awesome, its going to be amazing. This will be heart-stopping."
Keep an eye out for more details about the truck ahead of its anticipated November launch.
In other automotive news, get to to know the limited 2020 M4 Edition ///M Heritage Coupes from BMW.