Tesla Reveals Renderings of Upcoming Electric Pickup Truck Model
"It's a pickup truck that can carry a pickup truck."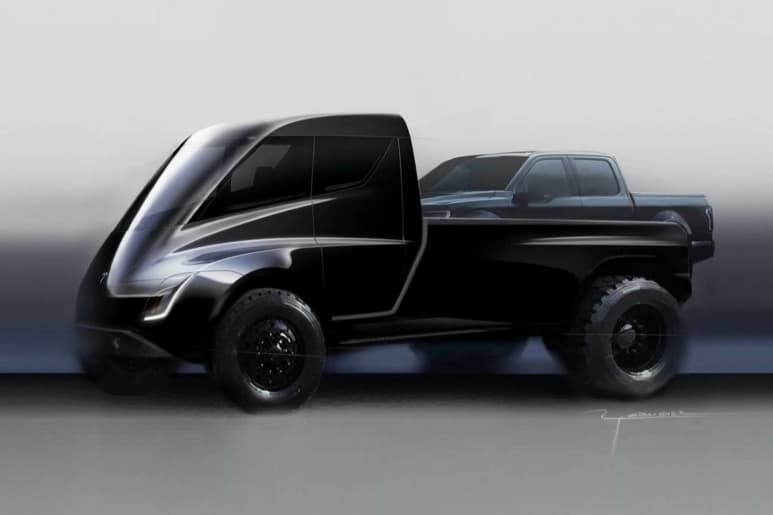 1 of 2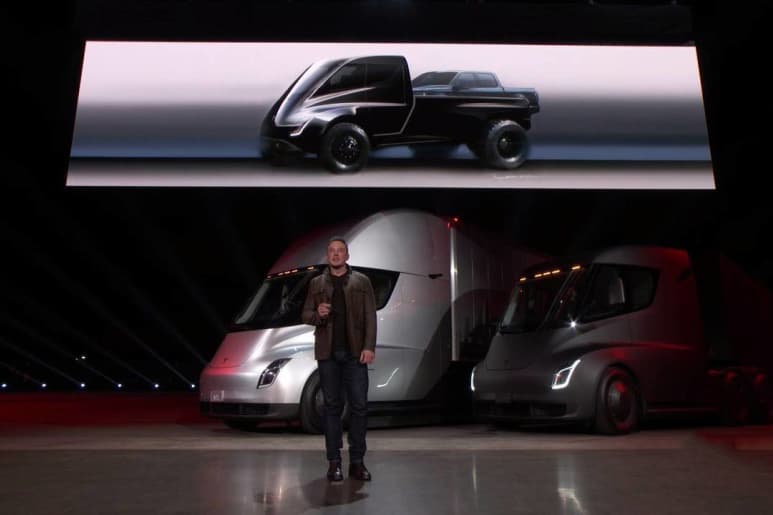 2 of 2
At Tesla's recent presentation, in between the debut of the company's upcoming roadster and semi-truck models, Elon Musk revealed plans for an electric pickup truck that boasts a unique 2-in-1 design.
According to Musk, Tesla's Ford F-150 rival is a "pickup truck that can carry a pickup truck." The rendering of the vehicle reveals a similar design to the semi-truck model that is scaled down for standard license consumers. The vehicle also features a large carrying bed with a rear set axel that gives the futuristic, heavy-duty truck some resemblance to competing models currently on the market.
Take a look at the rendering of the upcoming pickup truck model recently revealed above and let us know what you think. For more Tesla news, Walmart recently committed to order 15 electric tractor trailers from Elon Musk's electric car company.