Kim Kardashian's SKIMS Launch Earns $2 Million USD Within Minutes
The celebrity is currently working on restocking inventory.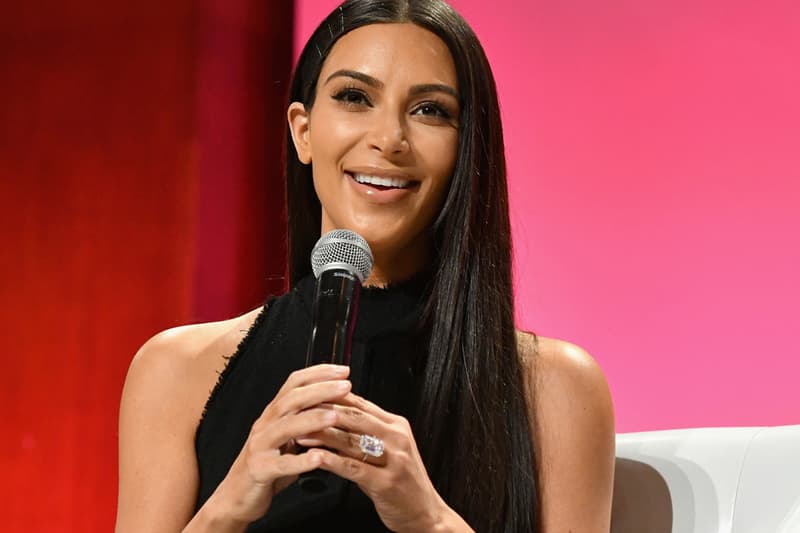 Kim Kardashian's newly re-named solutionwear line SKIMS had an overwhelmingly successful launch. TMZ reports that the thousands of items available for sale nearly sold out in the blink of an eye, and there was so much traffic on the website that it crashed, resulting in a one-hour launch delay. The SKIMS frenzy resulted in a reported $2 million USD in sales in just a few minutes, with nothing retailing for over $100 USD.
TMZ notes that these sales numbers are "unprecedented for shapewear and undergarment brands" and that by comparison, Spanx made a total of $4 million USD in sales over the span of its entire first year in business. To be fair, however, Spanx was founded prior to social media in 1998, and the brand was not created by a celebrity with as huge of an influence as Kim Kardashian. SKIMS has largely been promoted via Kardashian's social media channels, with her Instagram page alone engaging a fanbase of around 147 million people.
In a recent Instagram post, Kardashian stated that her and her team are "working overtime to get everything restocked ASAP." She also noted that her longterm goal is to "get our business to a point where we can make my shapewear and essential underwear items available and accessible always," which is similar to her husband Kanye West's vision for his brand YEEZY. If sales continue to match those from its release date, however, it may be awhile before wider access to SKIMS becomes a reality.
In other fashion news, Louis Vuitton has extended its retrospective "Louis Vuitton X" exhibition in Beverly Hills.