Kim Kardashian West Changes "Kimono" Solutionwear Name to "SKIMS" (UPDATE)
Following widespread backlash for cultural appropriation.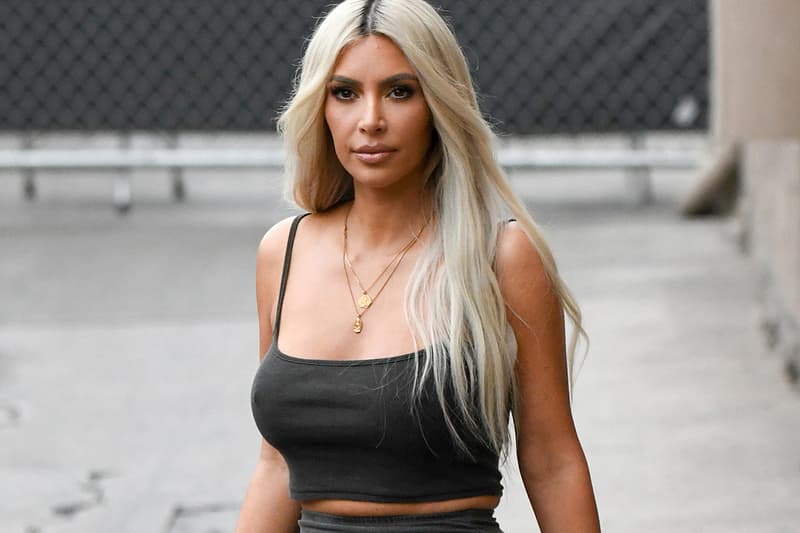 UPDATE (August 26, 2019): Following major backlash from fans, Kim Kardashian West has officially announced that the name of her solutionwear line will be changed to SKIMS. Fans felt the line's original name, Kimono, was culturally offensive by appropriating the name of a traditional Japanese garment. "My fans and followers are a huge inspiration to me – I'm always listening to their feedback and opinions, and am so grateful they shared their ideas for a new brand name," Kardashian West stated in a recent Instagram post. In addition to a full statement regarding the name change, the Instagram post also announced that SKIMS Solutionwear will officially launch on September 10 in sizes XXS-5XL on the brand's new website, SKIMS.com.
Original story (Jul 1, 2019): Kim Kardashian West has announced that she will change the name of her Kimono solutionwear line following backlash over the brand's name. Kardashian West was slammed for her trademarked name which was criticized for cultural appropriation and for being disrespectful to the traditional Japanese garment.
Despite previously stating that she would not change the name of her Kimono line, Kim has taken to Twitter to announce in a string of tweets that she will listen to the criticism. The collection is set to release later this month and was initially praised for her inclusive range of sizes from XXS through 4XL in nine different shades.
However, she faced backlash from the Japanese community and most notably the Mayor of Kyoto, Daisaku Kadokawa, who said in a formal letter, "Kimono is a traditional ethnic dress fostered in our rich nature and history with our predecessors' tireless endeavors and studies, and it is a culture that has been cherished and passed down with care in our living… We think that the names for "Kimono" are the asset shared with all humanity who love Kimono and its culture, therefore, they should not be monopolized."
Read Kim Kardashian West's explanation of the name change in her list of tweets below.
Being an entrepreneur and my own boss has been one of the most rewarding challenges I've been blessed with in my life. What's made it possible for me after all of these years has been the direct line of communication with my fans and the public. pic.twitter.com/IB5cto7Mlj

— Kim Kardashian West (@KimKardashian) July 1, 2019
I am always listening, learning and growing – I so appreciate the passion and varied perspectives that people bring to me. When I announced the name of my shapewear line, I did so with the best intentions in mind.

— Kim Kardashian West (@KimKardashian) July 1, 2019
My brands and products are built with inclusivity and diversity at their core and after careful thought and consideration, I will be launching my Solutionwear brand under a new name. I will be in touch soon. Thank you for your understanding and support always.

— Kim Kardashian West (@KimKardashian) July 1, 2019