Kyoto Mayor Asks Kim Kardashian to Reconsider Kimono Trademark (UPDATE)
The star asserts that she meant no disrespect to the traditional Japanese garment.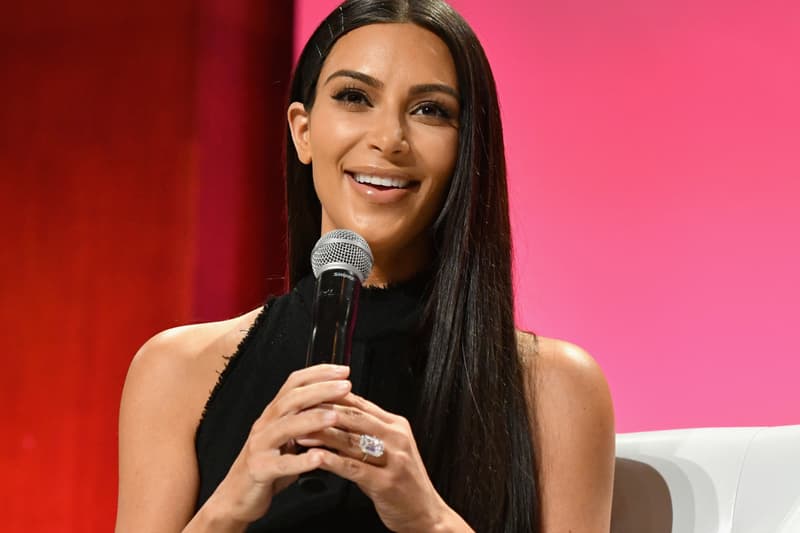 UPDATE (29 June 2019): Daisaku Kadokawa, Mayor of Kyoto, has now intervened and issued a formal letter   asking Kim Kardashian to drop her trademark filing over the word "kimono." "Kimono is a traditional ethnic dress fostered in our rich nature and history with our predecessors' tireless endeavours and studies, and it is a culture that has been cherished and passed down with care in our living,"  Kadokawa explains. "We think that the names for "Kimono" are the asset shared with all humanity who love Kimono and its culture therefore they should not be monopolized." He closes by inviting Kardashian to Kyoto to experience kimono culture firsthand and understand his, and the city of Kyoto's, appeal to reconsider the trademark.
UPDATE (28 June 2019): Kim Kardashian has responded to the criticisms aimed at her new shapewear line, Kimono. In a statement made to the New York Times, she clarified that her line is "built with inclusivity and diversity at its core," and that she never meant to disrespect the traditional Japanese kimono. "I understand and have deep respect for the significance of the kimono in Japanese culture," she said. However, Kardashian has no plans to rebrand the products and will continue to wait for trademark approval. "Filing a trademark is a source identifier that will allow me to use the word for my shapewear and intimates line but does not preclude or restrict anyone, in this instance, from making kimonos or using the word kimono in reference to the traditional garment."
ORIGINAL STORY (27 June 2019): Kim Kardashian's new shapewear line, Kimono, is receiving major backlash just a day after its initial announcement. While the new business venture caters to a race- and size-inclusive audience — offered in nine different shades and sizes XXS through 4XL — many were quick to call the star out on her chosen brand name, labeling it as cultural appropriation.
Critics took to Twitter to educate Kardashian on the sensitive topic, many of whom come from Japanese backgrounds. BBC News Japanese editor Yuko Kato called the line "baffling (since it has no resemblance to kimono), if not outright culturally offensive," and suggested that the name's wordplay could have been applied in less offensive ways, like "Kimotion," for instance.
Content creator Yuka Ohishi, on the other hand, listed a number of reasons as to why people have taken offense to the name. "It's celebratory wear, and has significance to our culture," she wrote. Others, including Japanese musician Emi Kusano, uploaded personal photos of themselves in traditional kimonos as a form of objection, utilizing the hashtag #KimOhNo to express their displeasure.
It's worth noting that many of the commenters taking umbrage at the underwear line's name are particularly riled about Kardashian's attempts to trademark the word Kimono. Although the trademark covers the typeface used in the brand's logo — reportedly drawn by Kanye — more than the word "kimono," many kimono authorities have weighed in with their displeasure regarding the line. The Washington Post spoke with Yoshifumi Nakazaki, the deputy director general of the Japan Kimono League, told the newspaper that "Generally speaking, it is unthinkable for a Japanese person to register kimono for a trademark. That would be impossible."
Kardashian has yet to respond to the backlash.
Nice underwear, but as a Japanese woman who loves to wear our traditional dress,? kimono, I find the naming of your products baffling (since it has no resemblance to kimono), if not outright culturally offensive, especially if it's merely a word play on your name. Pls reconsider

— Yuko Kato (@yukokato1701) June 26, 2019
Basically, what you're doing is creating a line of underwear and calling them, 'traditional Japanese garments'. Is that what you're aiming for? ?

— Yuko Kato (@yukokato1701) June 26, 2019
Or, are you intentionally taking a Japanese word of specific and extreme cultural significance, stripping away its meaning, and appropriating it for your brand? I do hope not, but intentional or otherwise, that will be the result. That's why many Japanese are crying foul.

— Yuko Kato (@yukokato1701) June 26, 2019
A little more context for why I think this is problematic.

"We wear kimonos to celebrate health and growth of children, coming of age, celebrating engagements and marriages, graduations, at funerals.
It's celebratory wear, and has significance to our culture." pic.twitter.com/hBA7PWbwgl

— Yuka Ohishi (@0oyukao0) June 26, 2019
Me wearing A #KIMONO with hakama for my graduation???
Very sad to hear @kimkardashian has trademarked "Kimono" for her new underwear line? #KimOhNo pic.twitter.com/ET5iVojTYa

— Emi?草野絵美 (@emikusano) June 26, 2019
These are my grandmother's kimonos. Some of these are dyed and embroidered by herself. When I was child, I loved watching she embroidered on kimono cloth. My grandmother who makes beautiful embroidery is also beautiful and I always felt it magical. #KimOhNo pic.twitter.com/29v3pzCGDn

— Ginji_GoldFish (@Ginji_GoldFish) June 26, 2019
Hi can you send this link out? We need to protest @uspto so that Kim doesn't get the trademark approved. This is absolutely not ok https://t.co/AdW7I7Uy6O

— firenicecream (@MYTVPC) June 26, 2019