NBA to Implement Coach's Challenges This Summer
For called fouls, goaltending, basket interference and more.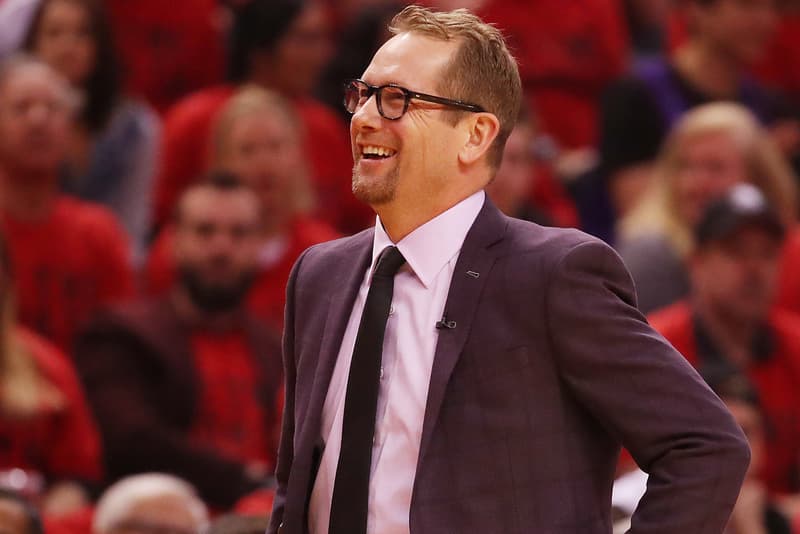 With surprising news like Kevin Durant's rejection of the $31.5 million USD deal or Anthony Davis joining the Lakers, it seems anything can happen in the NBA at this point. Recent rumors have implied that the next season will see a new coach's challenge system come into play.
According to ESPN's Zach Lowe, the coach's challenge system will be implemented as soon as the summer leagues, as a trial to test out the new rules.
Coaches will be allotted only one challenge per game and must have a timeout remaining if they want to use it. Based on a league memo, the only plays they can challenge are "called fouls, goaltending, basket interference and plays when the ball is knocked out of bounds." Furthermore, a coach will have to use the timeout immediately after the play if they want to challenge it by "twirling his/her index finger toward the referees" as the signal. A successful challenge will allow the team to retain its timeout, but an unsuccessful one will lose the timeout for the team. While referees will be the final judge of challenges concerning called fouls, the "NBA Replay Center will decide all other challenges."
Two-thirds of the 30 teams in the league will have to approve the challenge system in order for it to be established, and it seems many are in favor of the new changes so far.
In other related news, Nike and Paris Saint-Germain have extended their partnership until 2032.