Kevin Durant Reportedly Declines Warriors' $31.5 Million USD Player Option
Making the two-time Finals champ a free agent.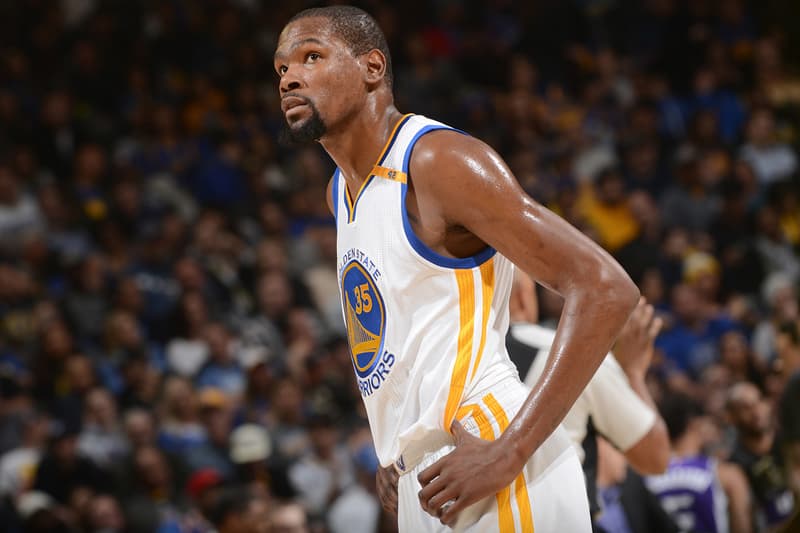 According to ESPN's Adrian Wojnarowski, Kevin Durant has reportedly declined a $31.5 million USD player option with the Golden State Warriors for the 2019-20 NBA season, making the All-Star player a free agent.
Durant is said to be in New York weighing his options for the upcoming season, which are rumored to include offers from the New York Knicks and the Brooklyn Nets. Both the Knicks and the Warriors are expected to offer the two-time Finals champion a full max contract when free agency officially opens next week — topping out at $164 million over four years for the former and $221 million over the course of five years for the latter. It's also been speculated that the Los Angeles Clippers will offer him a deal of their own.
While the 30-year-old is widely acknowledged as one of the best in the league, he is expected to miss most of the upcoming season due to a ruptured Achilles that he incurred during the 2019 NBA Finals.
Stay tuned for updates when the free agency for the 2019-20 season opens at 6 p.m. ET on June 30.
Golden State Warriors star Kevin Durant has declined his $31.5M player option and will become an unrestricted free agent, league sources tell ESPN. Durant and his business manager Rich Kleiman are in New York, evaluating free agency options. So far, process has stayed private.

— Adrian Wojnarowski (@wojespn) June 26, 2019