Kelela Sings Over Aphex Twin & More for New "Aquaphoria" Mix
The hourlong set is part of Warp's 30th anniversary takeover of NTS Radio.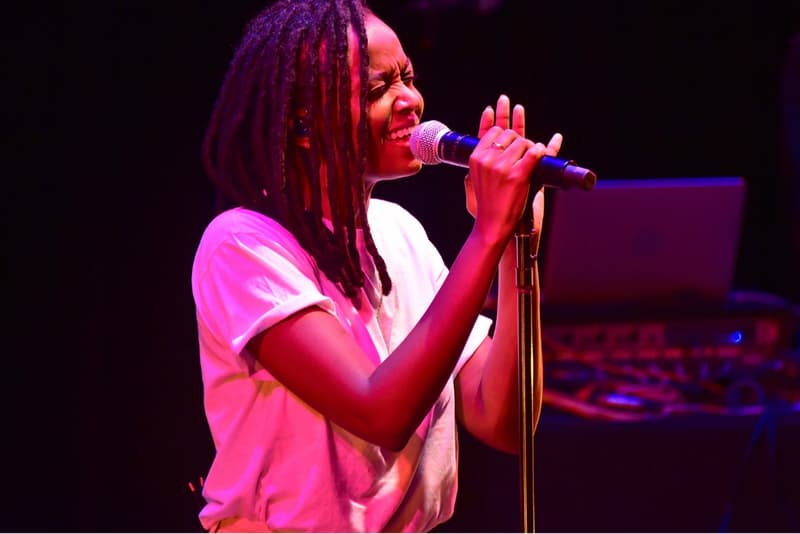 Back in October of last year, Kelela compiled 20 special reworks for a full-length reinterpretation of her debut studio album Take Me Apart, TAKE ME A_PART, THE REMIXES. Described by Kelela as a representation of "how my worldwide community of producers and DJs communicate through difference" and "the camaraderie that we experience when we find the overlaps," that project aimed to create musical "alternate realities" and establish new connections with the original sounds; Kaytranada, Ethereal, Serpentwithfeet, Gaika, LSDXOXO, Hitmakerchinx, Kareem Lotfy, Tre Oh Fie and other talented artists contributed to the effort. Now, the acclaimed songstress is back with an expansive and forward-thinking mix known as the "Aquaphoria" mix.
Notably, Kelela's new "Aquaphoria" mix was created to commemorate 30 years of Warp Records. The hourlong endeavor was introduced as part of Warp Records' 30th anniversary takeover of NTS Radio, and finds Kelela serving up her striking vocals over compositions from Aphex Twin, Oneohtrix Point Never, Autechre, Visible Cloaks, Cliffdiver, Jaco Pastorious and more.
"Aquaphoria is both an exploratory, healing conversation with myself and a very political, niche-filling project that has been expansive and magical to create," Kelela explains via an official press statement. "I've always used my voice to dismantle, deconstruct and traverse genre, but this time instead of a turn up, it's for solitude, intimacy and quiet time. This one is for my people to feel whole when they are alone."
You can stream Kelela's "Aquaphoria" mix below. The debut of Kelela's "Aquaphoria" mix also coincides with the release of a new Kelela t-shirt, both of which are available via her official website.
For more, revisit Kelela's 2018 video for "Frontline."