Tesla's In-Car Display Sketchpad Is Getting an Update
Musk opens the door on fan art once more.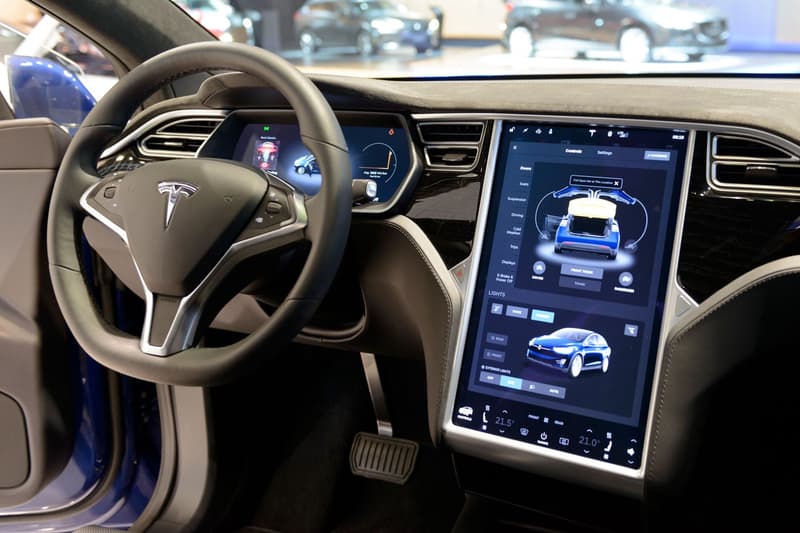 Tesla announced that all of their in-car displays will be updated to improve its Sketchpad features in the next big update for vehicle software. Initially provided as an Easter Egg two years, the feature has gone on to become a core luxury service that allows users to doodle on the touchscreen.
A fan replied to the announcement tweet requesting that the update include a color picker, saturation control, and an undo option as he presented his well-crafted doodle in an image. "Every Tesla should have good art & music creation software," Elon Musk once noted. As such, Musk himself responded to the tweet to un-officially announce a music tool would be coming at a later date. Many speculate that the next update will support GIF output. It was also officially announced that games like Cuphead and Fallout Shelter would be making its way to vehicles as well.
Musk recently announced on Twitter that he "deleted" his account following an online altercation he had with the fanart community about crediting artists.
Wish granted ?. New Sketchpad features are rolling out in our next software update.

What will you draw? ? https://t.co/eXUm4k24qH

— Tesla (@Tesla) June 28, 2019
Tweak music & car karaoke

— Elon Musk (@elonmusk) June 28, 2019
Sure. Want to add easy import/export of images from your phone.

— Elon Musk (@elonmusk) June 28, 2019
Ok

— Elon Musk (@elonmusk) May 12, 2019