SebastiAn's 'Thirst' Is Filled With Head-Gnawing French Electro
The Ed Banger artist has returned with a riotous sophomore project.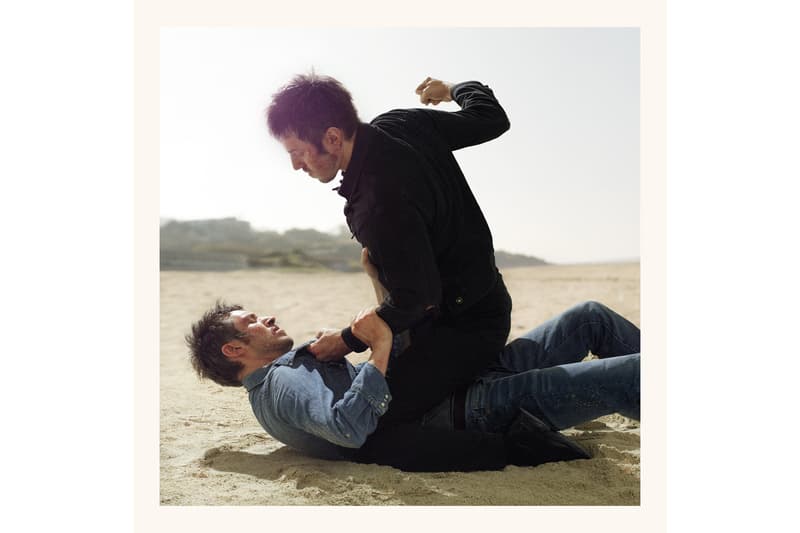 Most notably recognized for his feats on "Facebook Story" within Frank Ocean's Blonde, French electro producer SebastiAn has done nothing short of mandate an encapsulating career over the years, equally finding his name attached to the likes of Fall Out Boy, Katerine, frequent collaborator Charlotte Gainsbourg, and even the soundtrack for Yves Saint Laurent's Winter 18 collection campaign.
His solo debut album Total, which released eight years ago in 2011, featured a cover photo taken by Jean-Baptiste Mondino that showcases the French electro producer kissing himself. On his newly released sophomore project Thirst, he instead takes aim at his doppelgänger, seen on the verge of punching himself in his own face. Much of this is a visual depiction of the famed Ed Banger artist's latest full-length effort, whereby juxtaposed violence becomes a mainstay throughout.
Throughout Thirst, the darkness of SebastiAn's heavy repertoire of head-gnawing analog synths, playfully off-kilter melodies, and expertly sampled layers shapeshift across a variety of banging electro-infused cuts. There's an ethereal sense of juxtaposition that the Parisian native manages to exude within his latest album — melancholic sensibilities that riddle throughout, while more uplifting vocals and melodies remain spattered across a plethora of the tracks. This is much in ode to the eclectic list of co-conspirators that mark the record, mandating a melting pot of diverse styles that SebastiAn has somehow managed to place under one umbrella. From hip-hop renaissance artists Syd, Canadian rapper Allan Kingdom, rising Frenchman Bakar, Gallant, Sunni Colòn, and Japan's Loota to neo-soul Mayer Hawthorne and avant artist Sevdaliza, pop band Sparks, and longtime collaborator Charlotte Gainsbourg, the project is littered with exceedingly well-placed features that holistically flesh out much of SebastiAn's evocative vision.
You can stream Thirst and peep the newly released visual for "Sober" below.
For more music releases, stream FKA twigs MAGDALENE.