FKA twigs Explores the Divine Feminine in 'MAGDALENE'
A nine-track album created during a period of self-isolation.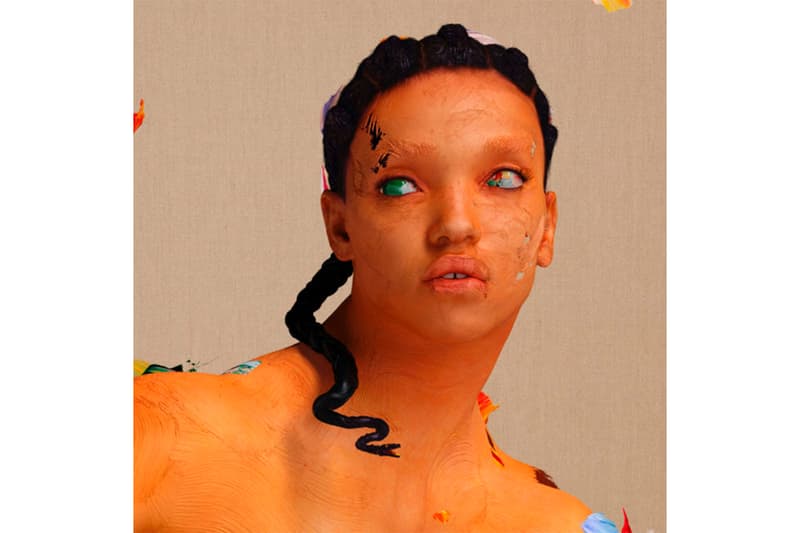 FKA twigs follow-up to her 2014 LP1 debut is here, the highly-anticipated MAGDALENE. Her new album hones in an emblematic depiction of the divine feminine, whereby archetypal motifs are doused throughout. "Mary Magdalene was less from the religious aspect and more just from the feminine. [I] was more looking at her as a woman and what she represented, what her archetype was. What was her true story? How was it manipulated?" FKA twigs recently explained to Zane Lowe about her new project Created during a period of self-isolation following her highly-publicized breakup in 2017, the nine-track project is a parallel of her emotional and mental space — genuine in lyricism, abstract in musicality, and exceedingly hopeful for better days.
As twig explores the essence of Mary Magdalene's character, she also finds bits of herself embodying the religious figure. Magdalene's appearance beside Jesus has caused controversy within the Catholic community with many theories attempting to explain who she really was — a prostitute, his wife, or just a loyal disciple? This whirlwind of attention stands alongside twigs' unwanted time as a tabloid fixture during her relationship, opening up in the solemn yet eerie first track, "a thousand eyes." The title track "mary magdalene" falls smack in the middle of the 38-minute album, acting like a complete reflection of the divine feminine as she labels her a "creature of desire." MAGDALENE is painted as a figure of salvation that twists the narrative of women needing men, effectively shutting down the idea of a woman's work needing the validation of their patriarchal counterparts.
Stream MAGDALENE on Spotify and Apple Music below.
In other music news, take a listen to Doja Cat's sophomore album, Hot Pink.