Doja Cat's 'Hot Pink' Sprawls With '90s R&B Versatility
Stream her sophomore album now.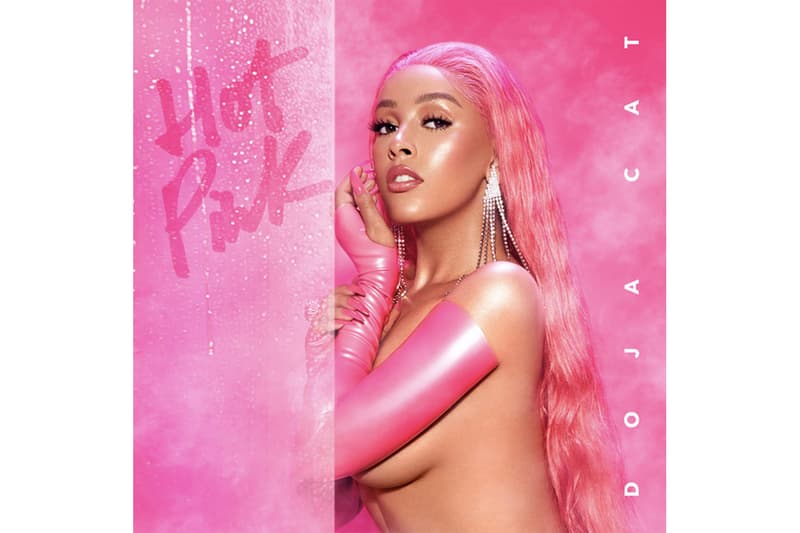 LA-based Doja Cat has returned with her sophomore album, Hot Pink. The newly released project sees the 24-year-old continuing to imbue heavy doses of old school R&B within her vision of hip-hop, mandating a collection of tracks that arouse with versatility. This might be indebted to the fact that the viral artist took a more clear-headed approach, recently admitting that she quit smoking weed to make the project. "My last album was me super high all the time, she told Los Angeles Times. "I've never been more concise and clear and levelheaded."
Throughout the album it's evident that Doja Cat has mandated herself as one of the top female contenders within hip-hop. There's a serious sense of Lil' Kim, her main inspiration, infused over the 12-track project — sultry rhymes to more aggressively militant flows and everything in-between. On top of her own feverish delivery and poetics, Doja has enlisted Gucci Mane, Smino, and Tyga, even going to the extent of sampling Blink-182's "Adam's Song" on recently released single "Bottom Bitch."
You can stream Hot Pink below.
For more new music, Drake recently joined Kevin O Chris for a remix of "Ela É Do Tipo."