NBA Rumored to Prohibit Use of Apps That Auto-Delete Messages
In another attempt to crackdown on tampering in the league.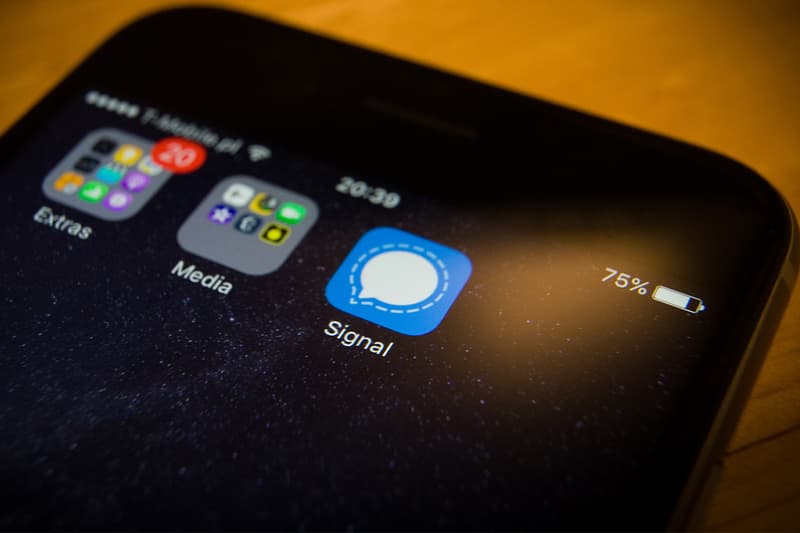 According to reports, the NBA is prohibiting its teams and players from using apps that feature auto-delete technology.
Sources claim that the league sent a memo to teams earlier this week announcing that they will not be allowed to use apps that "auto-delete relevant communication." This step in the NBA's attempt to crackdown on tampering follows a July 2019 investigation that looked into why players were able to make offseason decisions quicker than usual, leading the basketball organization to the Signal app.
Professional athletes, league officials and executives and even collegiate athletic officials have reportedly been using Signal to touch base on confidential topics without having to leave a trace. The app's encrypted auto-delete messaging feature is regarded as the safest encryption currently available, with Northeastern University School of Journalism Director Jonathan Kaufman claiming that the messages "can't be compromised or intercepted 'without a hell of a lot of effort.'"
"Our general counsel encouraged us to get on Signal," an unnamed collegiate athletic official explained. "There's auto-delete based on the rules you set, and that helps us avoid FOIA requests. The official explained that Signal has become "the main method of communication between the administration and our [athletic] staff."
Due to the serious nature of tampering, the league now requires teams to hold on to records of all their contract-related communication — training notes, records of endorsement, potential additions to the roster — for at least one year.
Elsewhere in sports, Rui Hachimura has signed a deal with G-SHOCK.
NBA teams have been formally reminded by the league office that team owners, front-office execs, coaches and other employees must keep the text from all contract-related communications with players and agents — on their teams and others — for one full year, league sources say

— Marc Stein (@TheSteinLine) October 31, 2019