Japanese NBA Star Rui Hachimura Signs Deal With G-SHOCK
Another sponsorship for the Washington Wizards player.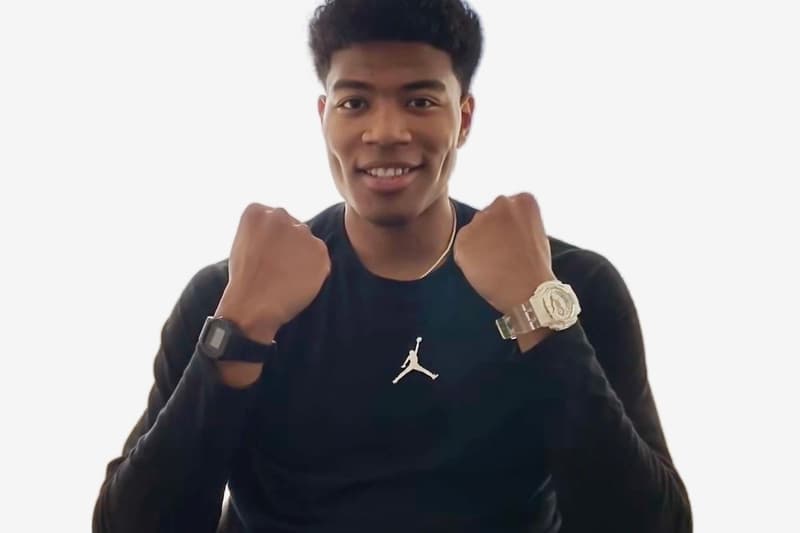 Rui Hachimura is a big deal for Japan. For those who don't already know, he's the second Japanese player to be drafted into the NBA and the first to ever be picked for first-round drafts. Since taking his place in the Washington Wizards, the 21-year-old has been picking up various endorsements, with such labels as Nissin and Jordan Brand. Adding yet another sponsor to the list, Rui has just signed with G-SHOCK, a brand he wore all throughout his younger years.
In a short 30-second promotional video, the Japanese NBA star announced his partnership with G-SHOCK, while telling fans that he'll be aiming for a good season: "I've always had an affinity for G-SHOCK since a young age, and I'm happy to be able to support it because it's a brand I always wore during my school days. This season will be the most important part of my basketball career. It's a good time, so I want to face every game with the same 'toughness' as G-SHOCK." Rui is also a member of the Japanese national team and plays small forward and power forward positions. Though Rui is still a freshman to the NBA, the future is looking bright for the young player as he was considered one of the top prospects in the 2019 draft, selected ninth overall in the first round.
Scroll below to see the video of Rui Hachimura and stay tuned for more news as we move towards the coming season.
Elsewhere, New Balance has celebrated Liverpool's European success with a new collection.