Michael B. Jordan Met With Warner Bros. About Starring in an R-Rated 'Superman' Movie
As the studio readies to release several R-rated DC Comics films.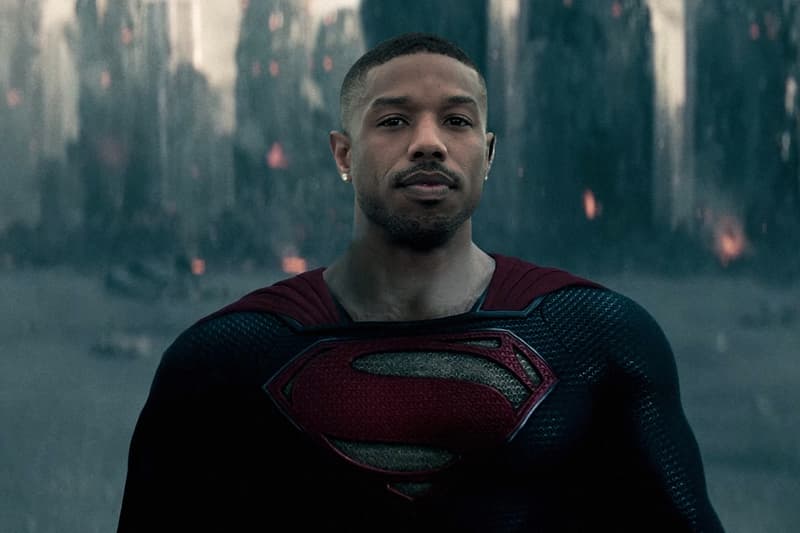 Following reports that Henry Cavill would exit his role as Superman, it is now being confirmed that the fan-favorite choice to take on the role, Michael B. Jordan, actually spoke with Warner Bros. about starring as the DC Comics character.
According to Variety, Jordan and the studio spoke earlier this year about his vision for the character. However, Jordan left the discussion unlikely to take on the task due to WB's lack of commitment to Superman. According to reports, filming doesn't seem likely to happen for several years since there's no script or director. Plus, Jordan's own filming scheduled appears to be booked for the next few years.
Variety also reports that Warner Bros. Pictures is greenlighting several R-rated DC Comics properties following the success of Joker, including the aforementioned Superman movie and the upcoming Suicide Squad film from James Gunn. Birds of Prey, which is scheduled to release in February, had recent reshoots to dramatically make the film more adult-oriented.
Warner Bros. is also interested in revisiting Green Lantern as DC executive Geoff Johns readies a script for the end of the year. Currently, J.J. Abrams' Bad Robot company is interested in producing the film and also had an interest in producing a new Superman film. However, there is also a Green Lantern series in the works with Johns's involvement, which may be why Johns is being poised to create a feature film script for the property.
In other entertainment news, Warner Bros. recently updated its iconic shield logo.
Warner Bros. has less clarity on what to do with #Superman. However, there have been discussions with Michael B. Jordan and J.J. Abrams to help make the Man of Steel more relevant https://t.co/YYM6NSu5ab pic.twitter.com/k3TZj2XmS6

— Variety (@Variety) November 26, 2019
If Robert Pattinson's #TheBatman works, Warner Bros. and DC believe the film's villains like Riddler, Penguin or Catwoman could headline their own spinoff movies https://t.co/YYM6NSctLB pic.twitter.com/shqWM2Hc31

— Variety (@Variety) November 26, 2019
#Joker became the first DC release to nab an R rating, but it won't be the last. #BirdsofPrey is expected to get a similar rating, as is James Gunn's upcoming "Suicide Squad" sequel https://t.co/YYM6NSu5ab pic.twitter.com/pTwFHT1eVm

— Variety (@Variety) November 26, 2019