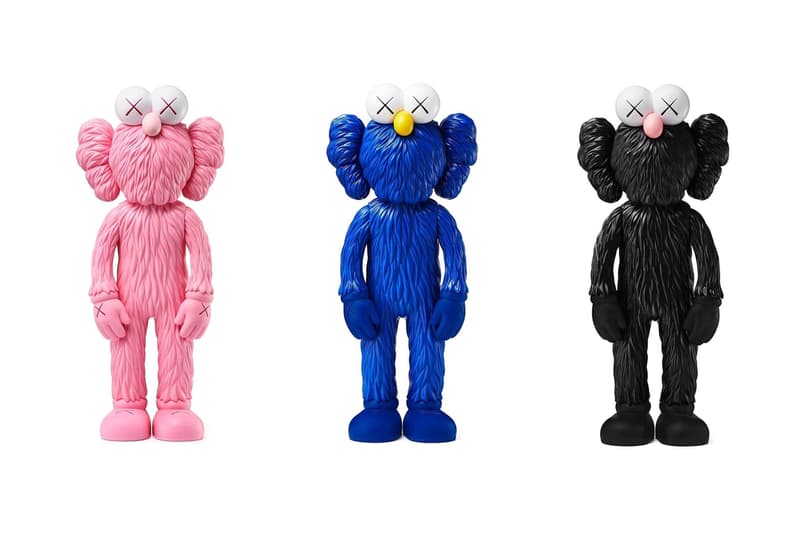 These Are the Best Artworks Releasing This Week
Including KAWS' 'BFF' figures, Kenny Scharf x Peanuts collab and more.
---
Every week we spotlight the best art releases weekly by notable artists, galleries, museums and contemporary art platforms across the globe. Listed items typically encompass limited edition artworks, prints, collectible figures, collaborative merchandise and more.
For this week's installment: KAWS relaunches his popular BFF Companion vinyl figures, Kenny Scharf teams up with APPortfolio and Peanuts on a new collectible toy, NYC's MTA partners up with KRINK on a special K-42 paint marker set, Woaw Store drops Andy Warhol Foundation x Medicom Toy BE@RBRICK Double Mona Lisa figures and JRP Editions purveys a new edition with renowned American painter Todd Bienvenu.
View the full list below.
KAWS 'BFF' Companion Vinyl Figures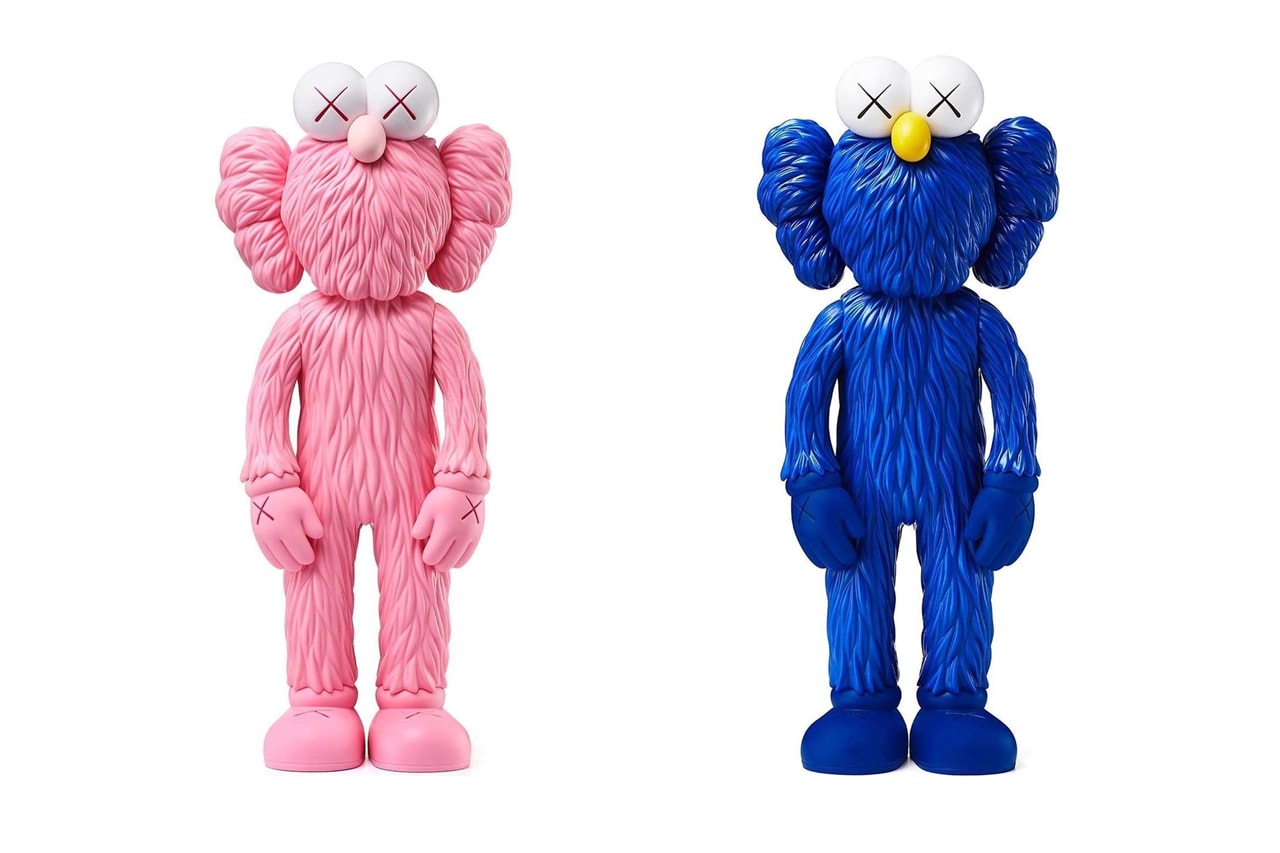 Release Date: Available on KAWSONE.com this November 26 at 12 p.m. EST
Release Price: Approx. $280-300 USD
KAWS is set to reissue his popular BFF Companion figures in pink, blue, and black variants. The figures first made their appearance back in October 2017 exclusively through KAWSONE.com. A collaboration with the MoMA Design Store followed soon afterward. Each figure stands approximately 13 inches tall.
Kenny Scharf x Peanuts x APPortfolio Collectible Toy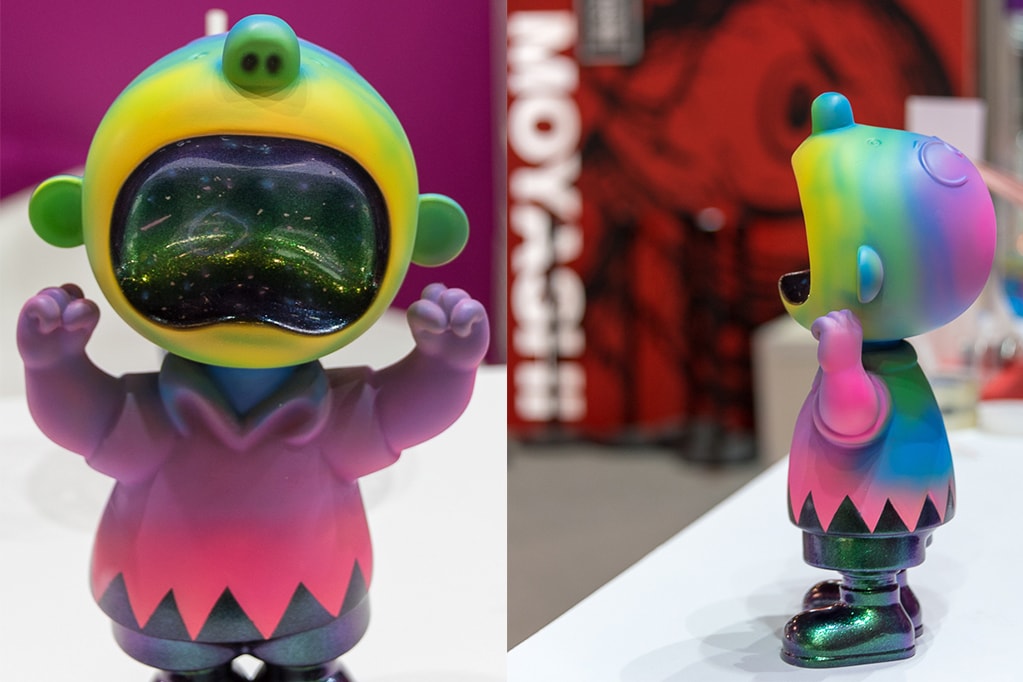 Release Date: Shanghai Pop-up Store (TBD) from November 26-30
Release Price: Approx. $178-2,940 USD
Iconic visual artist Kenny Scharf recently teamed uo with the Peanuts Global Artist Collective and editions seller APPortfolio on a limited edition collectible toy. The artwork portrays a psychedelic iteration of Charles M. Schulz's beloved 'Charlie Brown' cartoon character. The first option is made of glue and resin and stands 30 centimes high. On the other hand, the second version is made of FRP material and stands 120 centimeters tall.
MTA x KRINK K-42 Paint Marker Set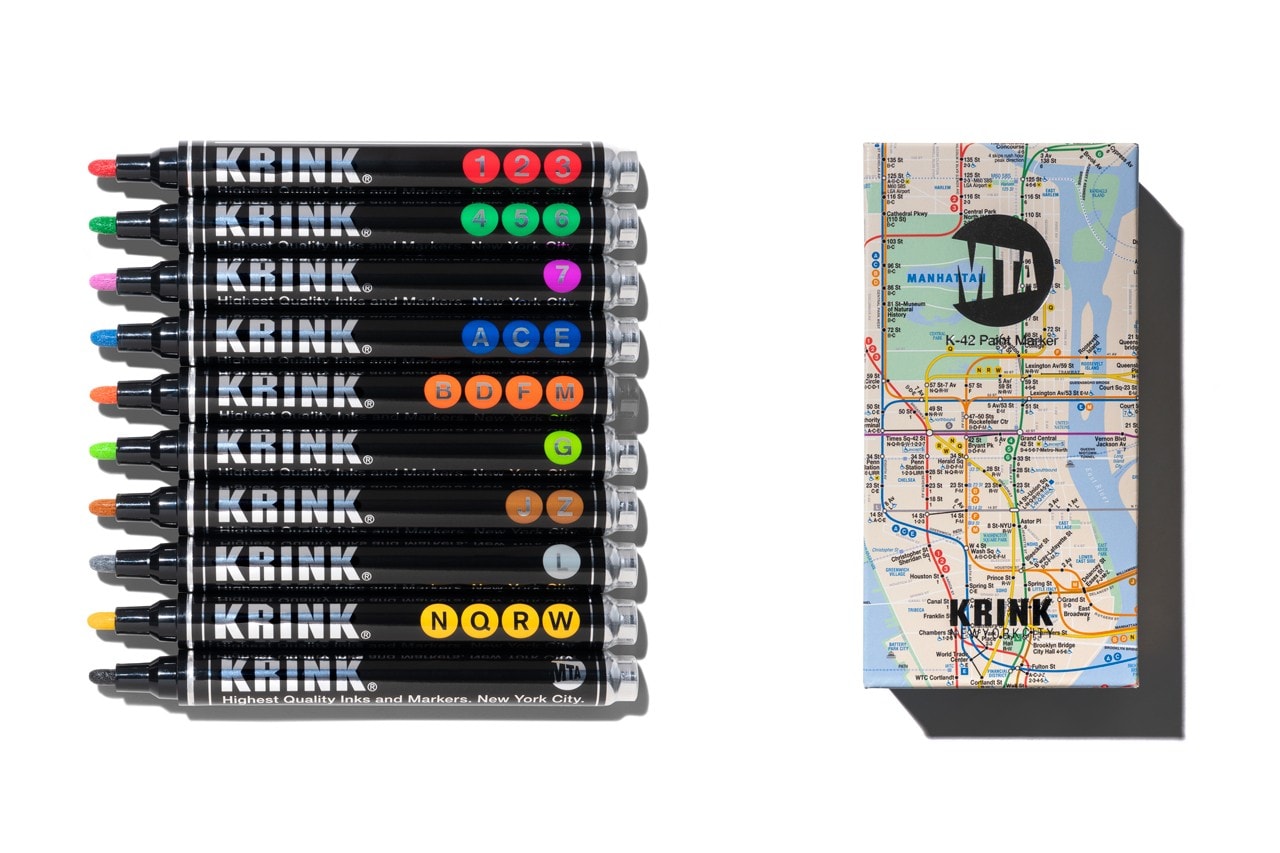 Release Date: Available now on KRINK's website
Release Price: $95 USD
New York City's Metropolitan Transit Authority has joined forces with graffiti heavyweight KRINK on a special K-42 paint marker set. The set features 10 official MTA Subway colors from the actual train logos. Each marker is filled with alcohol-based paint which the art supplier confirms is "excellent for use on glass, metal, coated paper, and painted surfaces," as per a press statement.
Andy Warhol Foundation x Medicom Toy Double Mona Lisa BE@RBRICKs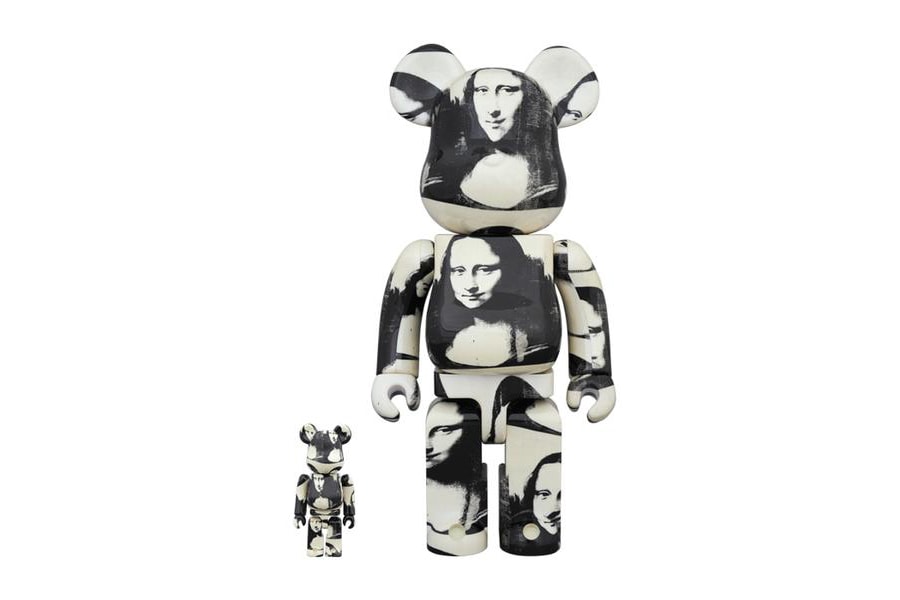 Release Date: Available now on Woaw Store's website
Release Price: $160 USD
Hong Kong's Woaw Store is purveying a limited edition BE@BRICK made in partnership between the Andy Warhol Foundation and Medicom Toy. The unmissable collectible is adorned with the late Pop Art icon's Double Mona Lisa screenprint artwork in black and white. The edition arrives in 100% and 400% sizes.
Todd Bienvenu x Galerie Sébastien Bertrand x JRP|Editions Lithograph Edition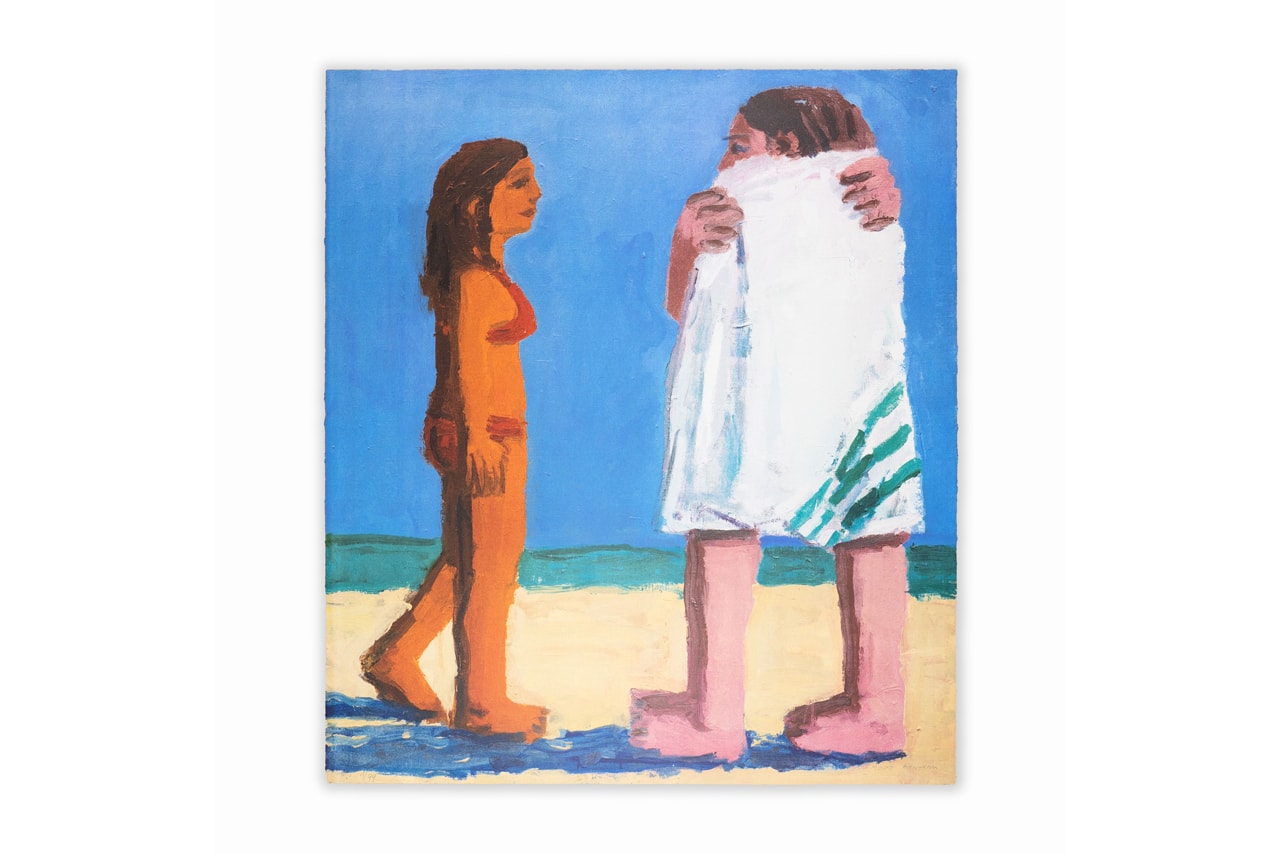 Release Date: Available on JRP|Editions' website this November 26 at 12 p.m. EST
Release Price: $1,020 USD each
Famed American artist Todd Bienvenu recently connected with JRP|Editions and Galerie Sébastien Bertrand on special edition lithograph. Entitled BEACH TOWEL (34.25 in x 29.92 in), the signed and numbered edition takes inspiration from an original painting that portrays a man and woman looking at each other while the male subject has a towel wrapped around him. The lithograph features a total of 13 different colors in an edition size of only 99.