Elon Musk Confirms Tesla Will Be Selling the Electric ATV as a Cybertruck Option
The company has yet to reveal its specs.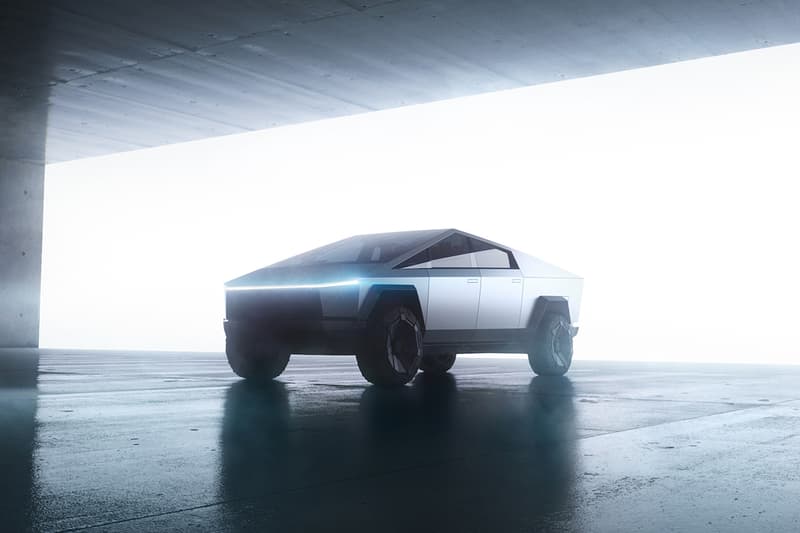 Those who tuned in to Tesla's livestream event for the debut of its fully electric Cybertruck will recall that — aside from its supposedly shatter-proof windows shattering — Elon Musk also unveiled an electric ATV near the end of the presentation when it was driven onto the back of the futuristic pickup truck. While Tesla hasn't elaborated much on the bike, Musk has now taken to Twitter to announce that the ATV will indeed be produced, and come as an option for those purchasing the Cybertruck.
Unfortunately, detailed specs of the ATV  — dubbed the Cyberquad — have not been released yet by the automaker, but we do now so far that it's fully electric and can seat up to two people. It can also be charged directly by the truck when parked on its back via a panel that opens to expose a power outlet. From the livestream event itself, it also appears that the design of the Cyberquad largely mirrors that of the Cybertruck, with futuristic angular panels and LED light strips on the front and rear. Pricing details have also yet to be announced.
For those interested, definitely stay tuned for more updates to come.
Tesla 2 person electric ATV will come at first as an option for Cybertruck

— Elon Musk (@elonmusk) 22. listopadu 2019
Hey und das geilste: #Tesla hat jetzt ein Quad!#Cybertruck #Cyberquad pic.twitter.com/TuKQOyzn9t

— Tesla Welt – german Podcast about Tesla (@teslawelt) 22. listopadu 2019
In case you missed it, watch the Tesla Cybertruck out-tow a Ford F-150 in a tug-of-war battle.