Elon Musk Promises Tesla Cybertruck and Ford F-150 Tug-of-War Rematch (UPDATE)
"Bring it on."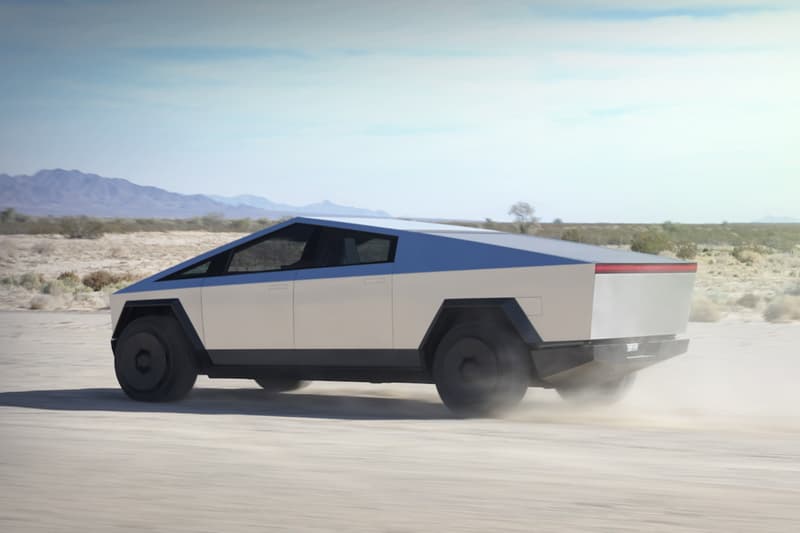 UPDATE (November 26, 2019): Following accusations that the recent Tesla Cybertruck versus Ford F-150 tug-of-war battle wasn't a fair match, Elon Musk and Sundeep Madra, vice president of Ford's incubator Ford X, seem to be arranging a rematch. Madra tweeted that if Musk sends Ford a Cybertruck, it will complete round two of the competition. Musk responded with "bring it on" and added that he is aiming to do this next week.
Bring it on https://t.co/pCnln1NdRO

— Elon Musk (@elonmusk) November 25, 2019
Sure, will aim to do this next week

— Elon Musk (@elonmusk) November 26, 2019
The Verge points out that the stakes are high for Musk and Tesla when it comes to this competition, as the US truck market has traditionally been loyal to a select few brands. Stay tuned as the story develops.
---
ORIGINAL STORY (November 25, 2019): Elon Musk recently posted a 16-second video on Twitter that shows Tesla's Cybertruck duking it out with a Ford F-150 in a tug-of-war match. Musk has been taking numerous digs at the F-150, including in a tweet that simply states the Cybertruck is a "better truck than an F-150." In the video, The Cybertruck pulled away victorious almost immediately, leading to some skepticism from the experts over at Autoblog.
Cybertruck pulls F-150 uphill pic.twitter.com/OfaqUkrDI3

— Elon Musk (@elonmusk) November 24, 2019
Autoblog points out that while the Cybertruck gains traction and moves forward right away, the F-150's rear wheels begin spinning. This likely means the Cybertruck's opponent is a rear-wheel drive F-150. The F-150 also appears to be a lower-spec STX package in a SuperCrew configuration, meaning it is somewhere between 6,070 and 7,050 pounds, as opposed to the Cybertruck's massive battery pack and stainless steel material, which are likely heavier. It is also unclear what version of the Cypertruck is in the video, as the vehicle will be offered with between one and three electric motors. If this is, in fact, the all-wheel drive version with three motors, it is able to tow around 14,000 pounds.
This video comes following the news that 146,000 Tesla Cybertrucks have been preordered in just two days.
Better truck than an F-150, faster than a Porsche 911. Order Cybertruck online at https://t.co/hltT8dg2NO

— Elon Musk (@elonmusk) November 22, 2019