6 Actors That Could Potentially Replace Henry Cavill as Superman
No role lasts forever.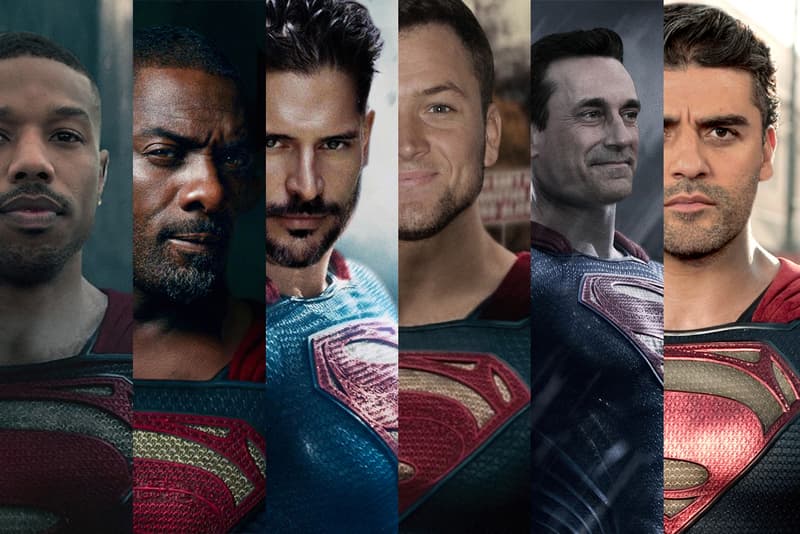 According to sources, it appears Henry Cavill may be on his way out as Superman due to a discussion between his team and Warner Bros.. Another factor is that the company is looking to rest its DC cinematic universe with Supergirl and a new direction. Although Henry might be out, a Supergirl film is predicated on the fact that Superman is lurking about somewhere in the film. As such, we thought of the top 6 actors we would like to see don the red cape and enter the fray as our new Man of Steel.
Michael B. Jordan
Michael B. is having an exceptional year, as years of work towards his career has lent him to take the spotlight in this year's Black Panther. His name has already been tossed around by Warner Bros. execs, according to reports, and for good reason. He's charismatic no matter what role he's planing, be it the villainous Killmonger, or the tough guy with a heart of gold Adonis in Creed. And it just may be time for a wholly-new Superman for a new generation.
Jon Hamm
Hamm has expressly told interviewers he wants to play Batman. He's been a comic book nerd since the age of 7 and fancies himself one of the more knowledgeable actors interested in the superhero genre. Although it's easy for Hamm to go full dark, he also has some comedic chops, as well as the physical build and square jaw to pull of Clark Kent. But it's his knowledge of the character and source material that is the most attractive factor of him potentially playing Superman, or any hero, to be frank.
Idris Elba
Although The Dark Tower stunk, Elba proved he could perform as leading man in a supernatural book adaptation. And even though he doesn't look it, his older age could lend itself to tell other comic book stories that haven't been adapted, like Mark Waid and Alex Ross' Kingdom Come or a loose adaptation of Batman Beyond where he appears old. It could also work since Ben Affleck is also in talks to exit the role of Batman.
Taron Egerton
Egerton is one of the younger choices for Superman, and that's fine, as there are tons of material to draw from when he was a young adult, such as Superman: Earth One. But what makes him stand out as a great choice besides his physical build is his boy-down-the-street look that's perfect for a believable Clark Kent. He could effortlessly dress down and throw on a pair of glasses to look incognito, or put a snappy suit on and look like a male model because a handsome Man of Steel is seemingly a must.
Joe Manganiello
Joe was actually supposed to be Superman in the first place. He all but had the role secure but scheduling conflicts once again reared its ugly head. Warner Bros. seemed to love him so much though, that he was implemented in a post-credit scene in Justice League as the villain Deathstroke. The amusing thing about Batman, Superman, and Deathstroke is that they all pretty much have the exact same build, right down to the broad shoulders. He could easily fit in Supes tights if he wanted, and since a sequel Justice League looks all but impossible, maybe the company will implement the actor once again.
Oscar Isaac
Oscar Isaac is most likely the most out of the box suggestion on this list, although he too was once tapped to play Batman. But it is because of that he has all the potential in the world to revamp the character and still remain true to DC lore. In the DC Animated film Justice League: Gods And Monsters, Superman is depicted as a black trenchcoat wearing Mexican-American Superman that's the son of General Zod instead of the scientist Jor-El. If Warner Bros. wanted to reset the universe, it would be wise to keep the reimagining laced in some original source material, like Marvel does. And this would be the freshest depiction of the DC Universe by far. And if we're talking a new Superman for a new generation, it doesn't get newer than this.
There is still no official news yet, but Henry Cavill did take to Instagram to post a cryptic video message. In the video he holds a Superman figure halfway up to the camera while wearing a "Krypton Lifting Team" T-shirt.