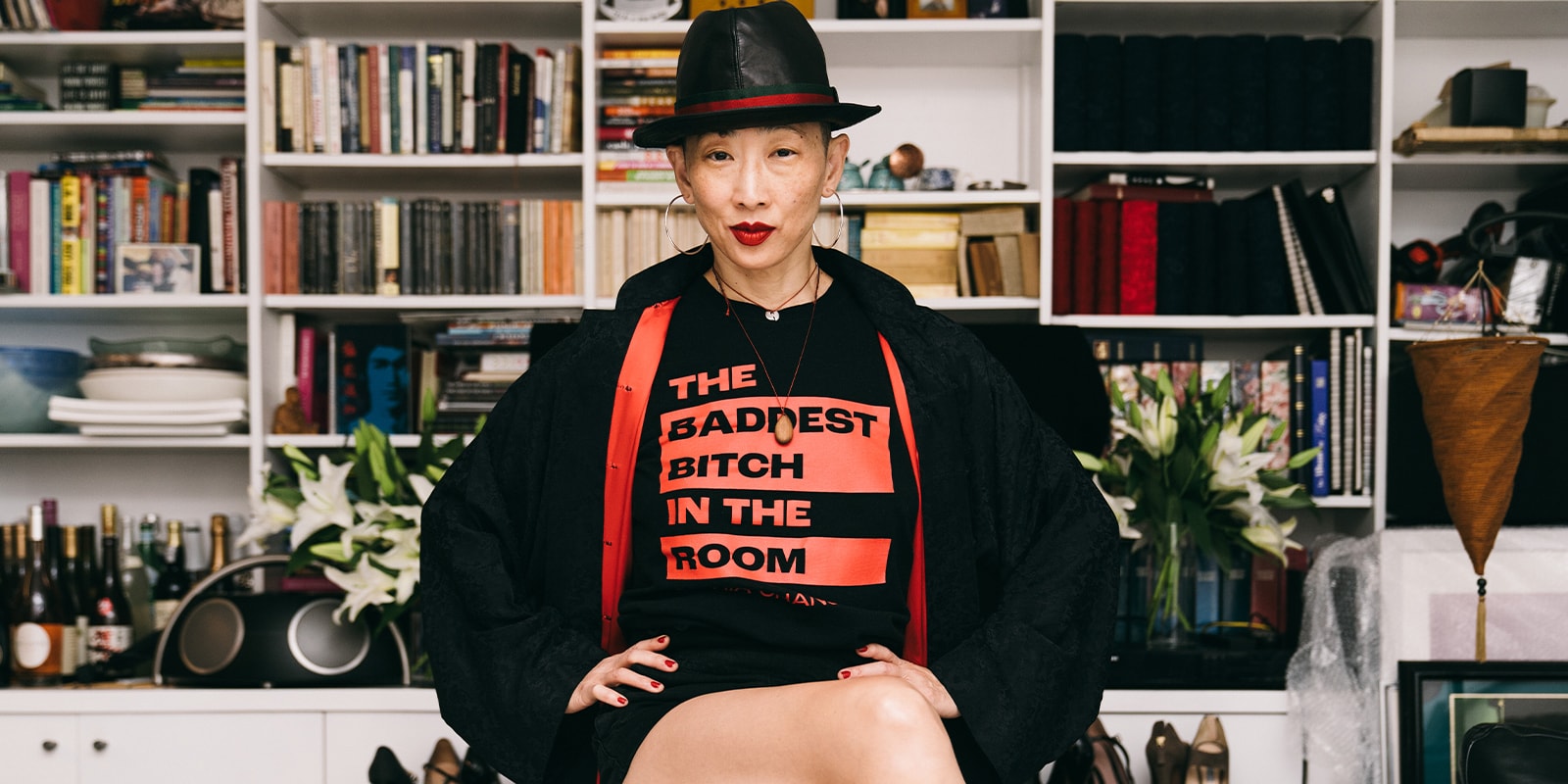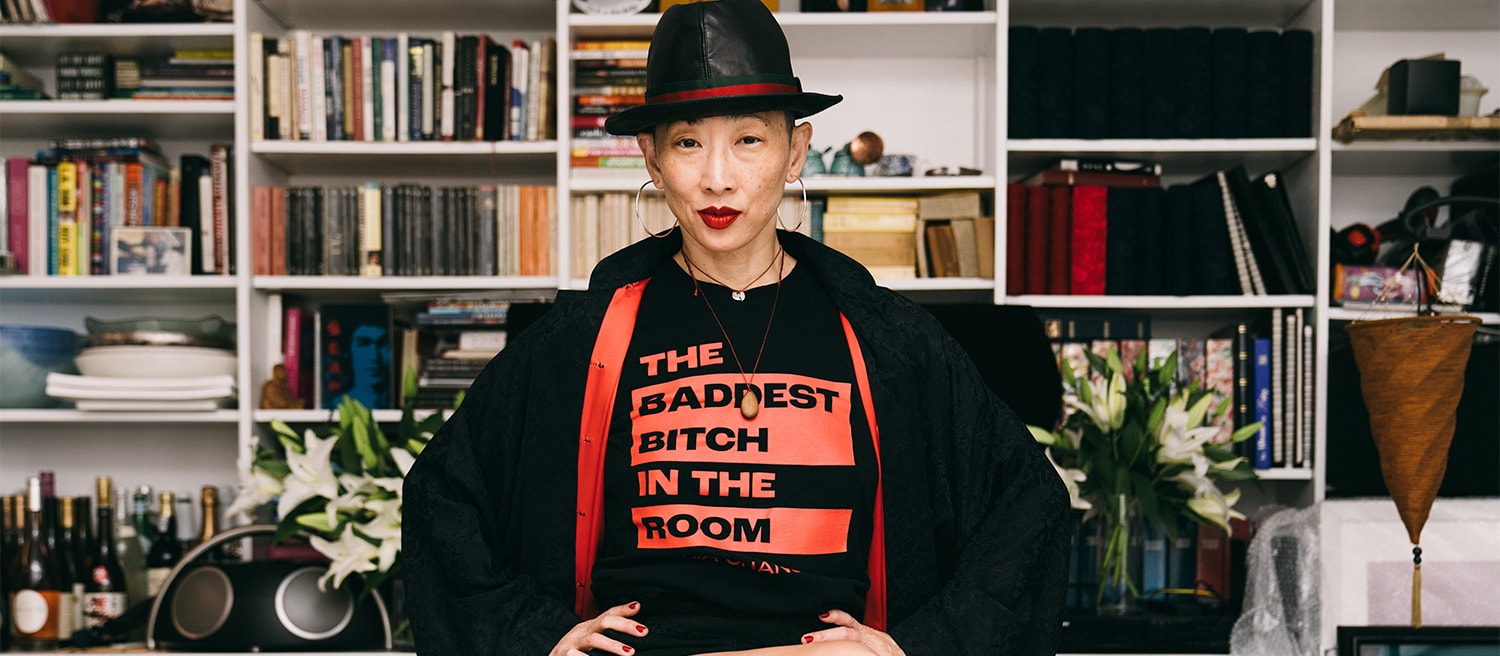 Hip-Hop Veteran Sophia Chang Is Subverting the Model Minority Myth
The former manager of RZA, GZA and ODB reminds us why she's the baddest b*tch in the room.
As a first-generation Korean-Canadian, Sophia Chang wasn't who you would expect to be a driving power player of the music industry of the '90s. And yet, her grit, motivation and self-confidence made her a force to be reckoned with in the golen age of East Coast hip-hop. "[I had to overcome] my own doubt that I, as a Korean-Canadian French Lit major, could do A&R in hip-hop, which was not of my making and not my background. It's called imposter syndrome," Chang tells HYPEBEAST.

Chang's drive was immediately apparent, starting with her decision to ditch her university graduation in Vancouver and move to New York City in 1988. After landing a job as Paul Simon's assistant, she transitioned to an A&R position at the legendary Jive Records where she befriended and managed the likes of RZA, GZA, the late Ol' Dirty Bastard, A Tribe Called Quest, Q-Tip and D'Angelo. Now she's stepping into the spotlight herself with her book The Baddest B*tch in the Room, narrating her journey's up and downs to become an unlikely industry powerhouse.

Although she's aware of the cultural differences between her and the people who created genre, Chang's first encounter with hip-hop in the form of Grandmaster Flash and the Furious Five's "The Message" changed her life forever.

"I had never heard anything like it — it was at once urgent, poetic, complex, and cinematic. And angry and proud," she recalls. "In retrospect, I see that I had experienced anger of feeling the other, but not pride. I felt the opposite: shame, embarrassment, humiliation. To the point that I wanted to be white. 'The Message' opened my eyes to a different way to be. It painted the picture of a world so far from my quaint suburban existence that sparked my curiosity about the city that birthed this new artform."
1 of 2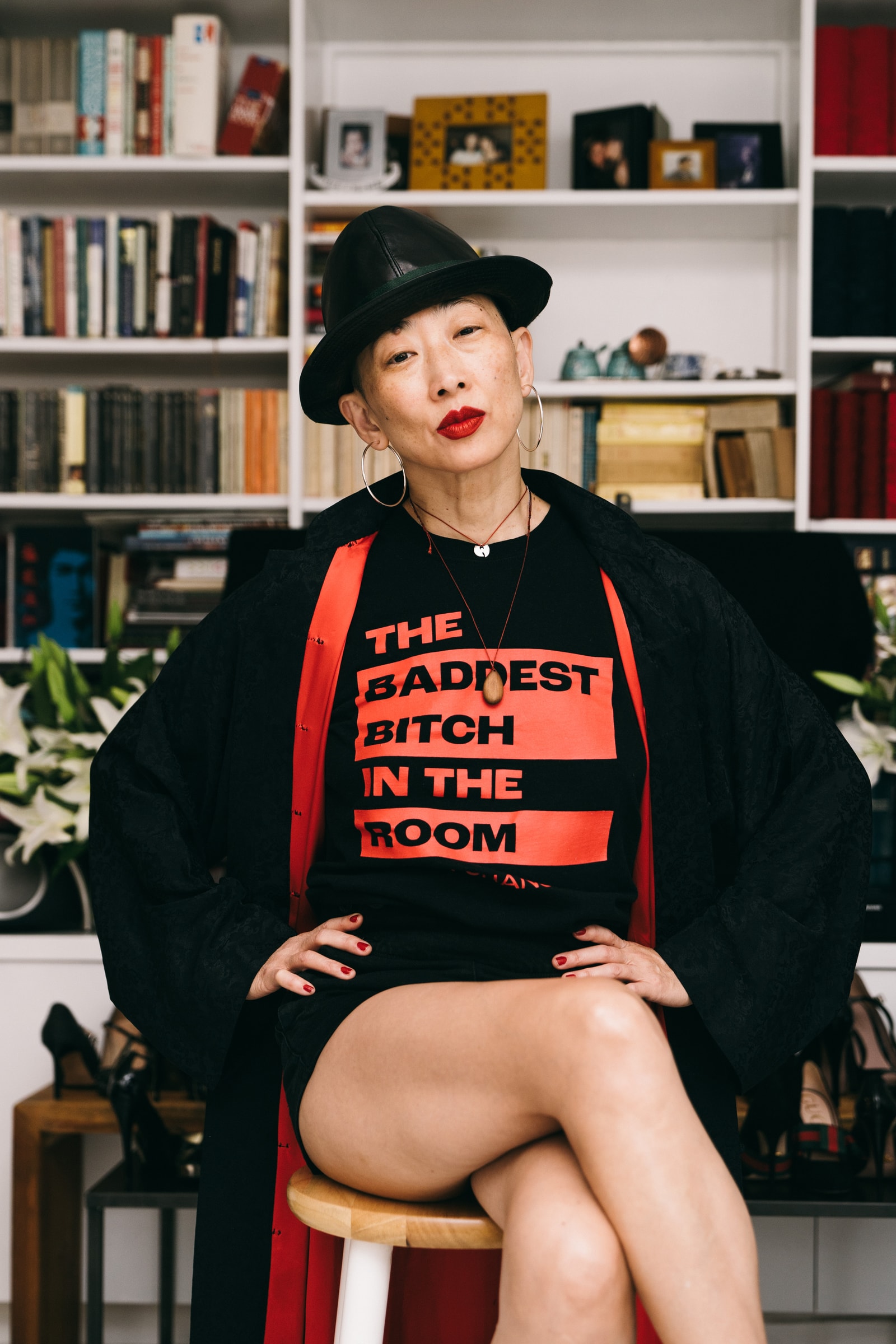 2 of 2
Connecting with hip-hop allowed Chang to resolve her frustrations as an Asian-Canadian, honoring and expressing her anger in a way that subverted the model minority myth. That inner strength she found was also evident to those around her, most notably her very first client, ODB, and the Wu-Tang Clan. "When ODB (RIP) asked me to manage him, I was stunned because no one had ever asked me before," she explains. "I was the first woman to manage a member of the Clan. I have to draw your attention to the fact that me being embraced by the Clan says as much about them as it does about me. The fact that they claimed a Korean-Canadian French lit major and truly saw me for who I was, is remarkable."

Thirty years and the launch of countless successful musical careers later, Chang has solidified her position as a permanent figure in hip-hop and the music business as a whole. The industry exec eventually retired to move on to greener pastures — falling in love and raising two beautiful children with a 34th generation Shaolin Monk, running a temple, becoming a Kung-Fu master and writing a screenplay for HBO — and now, the launch of a new book, The Baddest B*tch in the Room. "My friends had told me for years to write a book because my life has been so crazy, but I couldn't wrap my head around it because felt like an exercise in narcissism," Chang says.

Chang now recognizes the power in celebrating her trailblazing accomplishments as a woman of color in a male-dominated field. "Once I understood that my story could be helpful to people, I embraced the undertaking. I knew that my experience as a single working mother, a woman of color, a hustler, a warrior, could inspire women, particularly young women of color," she explains. "And from what I see, I have succeeded. That's all I care about. I don't give a f*ck about money. I never wanted to be famous, but I'll abdicate my anonymity if it means that I can be in service of others."

HYPEBEAST sat down with the multi-hyphenate to discuss being raised by the Wu and how breaking gender and racial stereotypes led her to become the baddest b*tch in the room.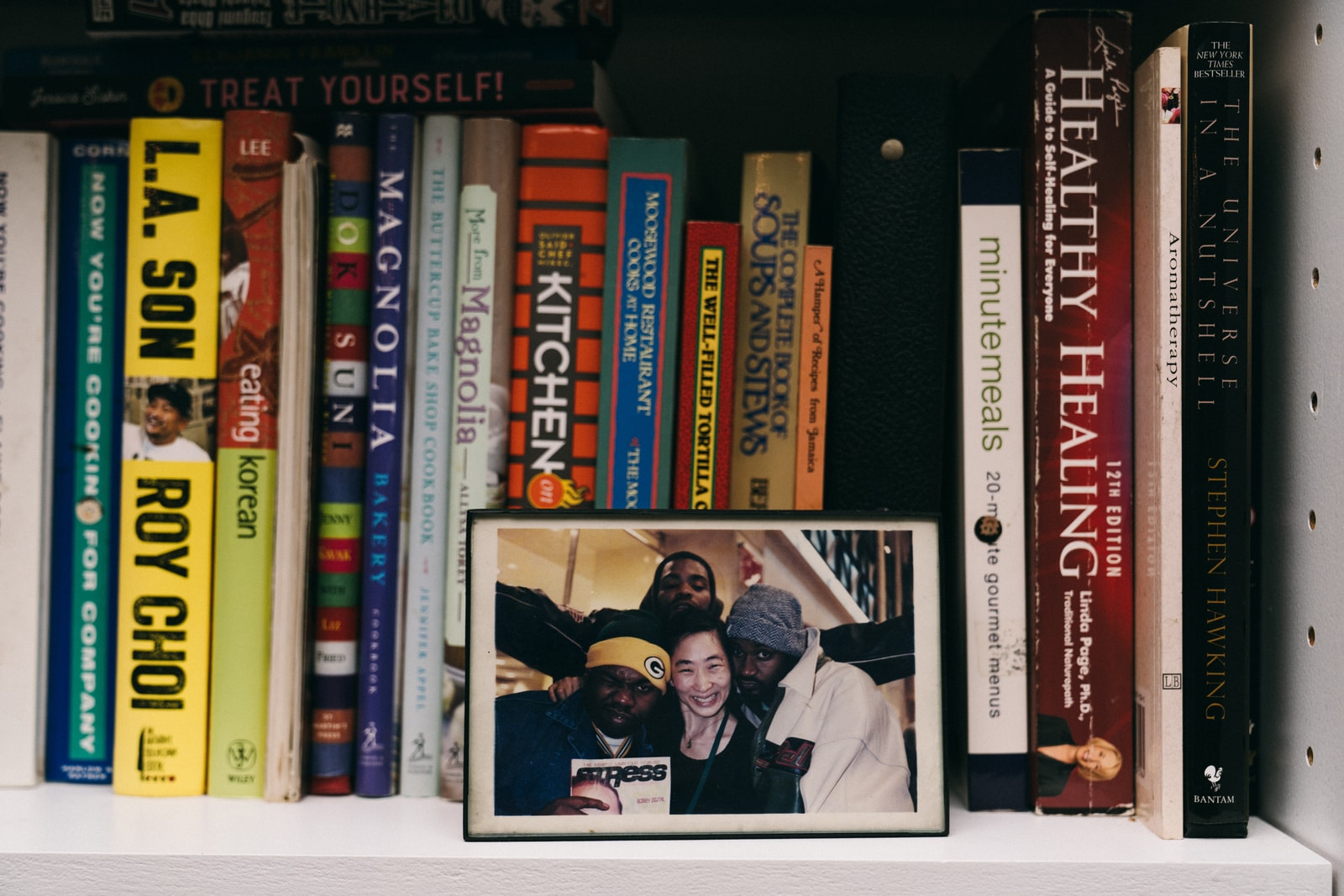 HYPEBEAST: Prior to your relationship with Wu-Tang, you first became friends with the late Joey Ramone. How did this open the door for you in the music industry?

Sophia Chang: I was on my first trip to New York in my final year of college visiting my friend Steve Palmer, who was studying at Columbia. I dragged him down to the Ritz (now Webster Hall) and was convinced to meet someone famous. When we got there, the show was already over so we went up to the balcony to survey the crowd. Steve pointed out someone by the stage and said, "Hey, Sophia, isn't that Johnny Ramone?" I ran down and fought through the exiting crowd to meet my one famous person. I marched right up to him, stuck my hand out and said, "Hi, I'm Sophia Chang. You're Johnny Ramone, aren't you!" And he bowed his head, looked down at me and said in his deadpan voice, "No, I'm Joey."

I managed to get over the massive faux pas and we became friends. We spoke on the phone and I sent him letters and when I moved to New York the next year, I stayed with Joey's friend Legs McNeil, amazing rock critic. Legs' girlfriend Carol was working for Paul Simon's tour managers and got me a gig as their assistant. There I met the legendary Mo Ostin, Chairman of Warner Brothers Records, Lenny Waronker, the President, and Michael Ostin, the head of A&R who became one of my closest friend and mentor for the past 30 years. I tell my mentees all the time: network, network, network. Go up and introduce yourself. The worst that can happen is that the person is not interested, the best that can happen has no limits.

Aside from ODB, you've also managed GZA, RZA, Q-Tip and A Tribe Called Quest, to name a few. What were the factors you took into consideration when deciding if you were going to manage an artist or not?

One, they had to be massively talented. Two, I had to believe passionately in that talent. Three, they had to be fundamentally good people. For no amount of money would I choose to spend time around a bad person, no matter how talented and how much money I could make.


1 of 2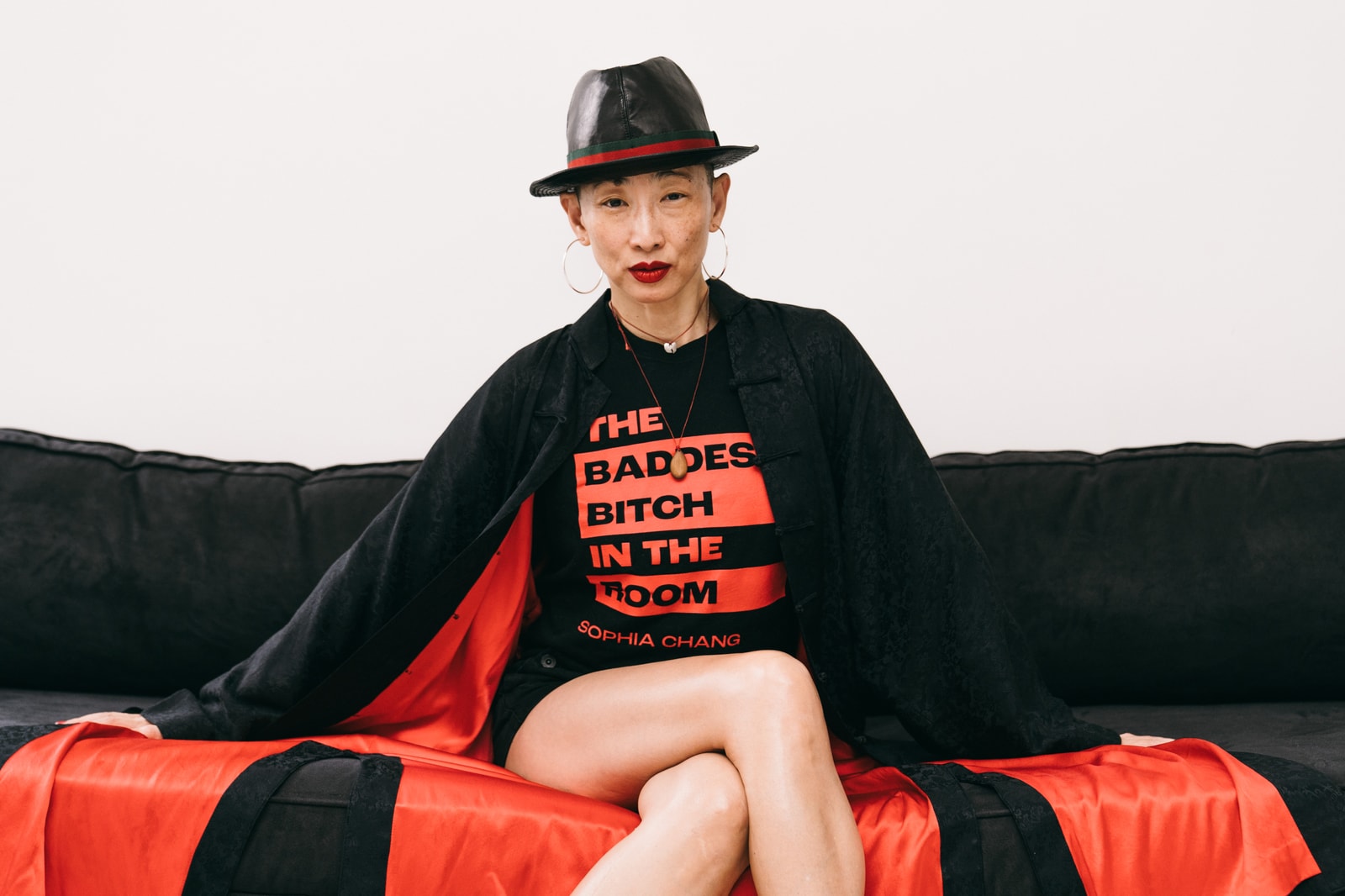 2 of 2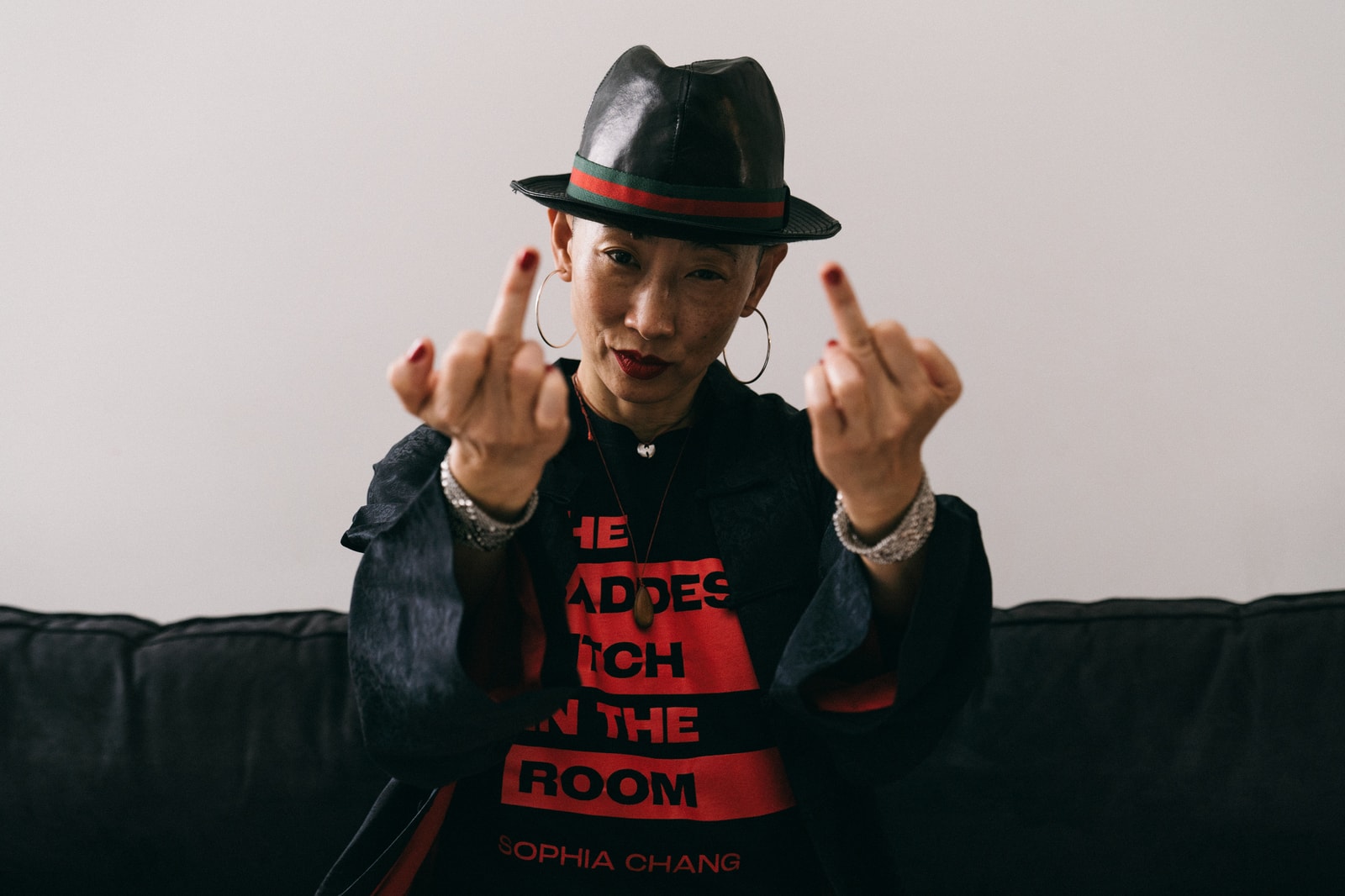 You left the industry upon meeting your ex, ran his temple and eventually had two kids together. How did you handle that career shift from music to producing runway shows and a screenplay for HBO?

If you survey my LinkedIn profile you'll see that I've had a wildly diverse and lengthy resume. Other than the temple, I never stayed at a job for longer than a couple years either because I got bored or other opportunities presented themselves. Or I got fired. I dove into many positions and industries for which I wasn't directly qualified, but I knew that I was super smart and a fast learner. I never regretted any of those transitions. I never looked back and thought, "What if…"

Your daughter did an interview a few years back, where she mentioned that you were wary of raising a daughter who's a hip-hop fan due to the misogynistic nature of some lyrics. Can you expand more on that conversation?

Did I say that? I wouldn't say I'm wary of raising a daughter or a son who's a hip-hop fan. I'm f*cking THRILLED that they're hip-hop fans because it has given me so much. And their godfather is the RZA. What I told them was that I was happy that they loved hip-hop, but I wanted them to be aware of the misogyny in the lyrics. I also told them that porn is very much through the male lens and that sex doesn't really look like that and that a woman's pleasure is as important as a man's. Sh*t, I wish I'd known that sooner.

You were exposed to this misogyny at a young age as well. How did you handle it as a professional?

To be frank, I wasn't paying much attention to sexism and misogyny when I was in my mid-20s. I was more in tune to race because it was so much more overt. Of course I was aware of being a woman, the first Asian one no less, in a testosterone-dominated environment. What I knew was that I had to be the pinnacle of professionalism and be excellent at my job, which I was. I also knew that I couldn't f*ck artists because I would be judged for it, which is some patriarchal bullsh*t, but I walked the straight and narrow. And believe me, there are a number of artists I would've loved to f*ck.

You closed your talk at Berklee by calling out the racists you've encountered throughout your life. How have you managed to turn those dehumanizing insults into a suit of armor?

The ignorance I experience everyday fuels my anger, which is like one of my superpowers because I have figured out, again with the help of hip-hop, how to channel and express it. Go to my Instagram page and watch the videos, particularly my new hit series SUCK A D*CK. Look, it's hurtful when people are negative, not because I believe anything they say, but because I'm a sentient human being with a heart. But the positivity and encouragement I get, particularly from young women of color, tells me that my message is reaching the intended audience. And for anyone who doesn't like what I say, well, frankly, they can SUCK A D*CK.


1 of 2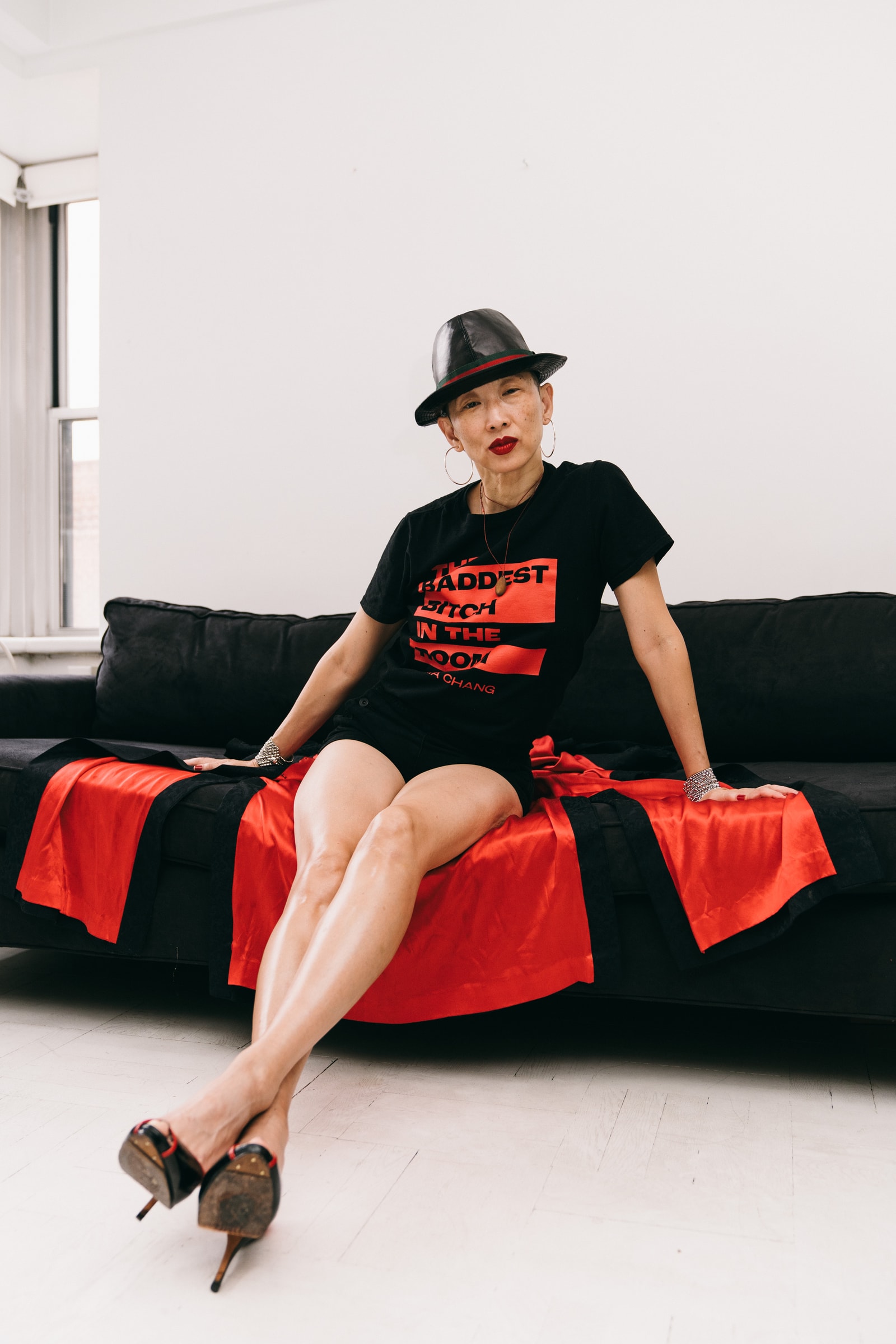 2 of 2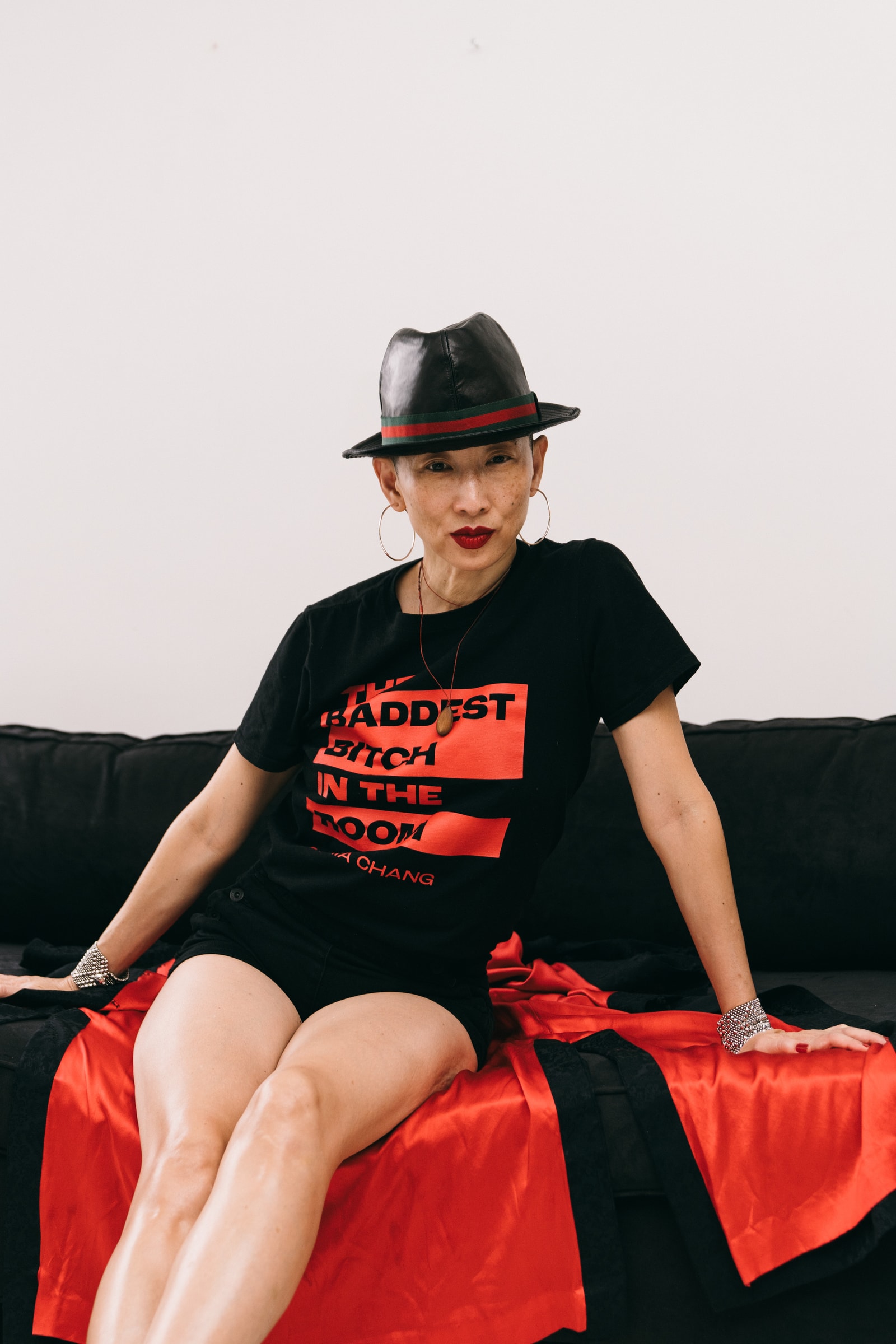 You launched The Baddest B*tch in the Room as an audiobook, featuring your own narration, voice-overs from some Wu-Tang members and even sound effects. How did you come up with the idea to launch it this way?

In terms of doing it as an audiobook, I have spent over three decades in the music business — in studios, working with artists, managing composers — and I knew I could create an unprecedented one of a kind 360-degree immersive audio experience. I wanted people to feel like they were listening to a movie. That they were in those rooms, with those people, right there with me. I'll take my Grammy now, thank you.

Do you have a favorite story in the book?

My favorite story opens the book, which is Method Man defending me so fiercely in the studio. Your readers can listen to the prologue and hear the story for themselves here.

What are some of the biggest takeaways you hope listeners will get from your book?

I hope I inspire people to be more fearless. I hope that after listening to my audiobook, women, particularly women of color, will be inspired to mine their power and see their beauty, because the dominant culture doesn't tell us that we are powerful or beautiful.

What else can we expect from Sophia Chang in 2020?

Now that I've decided to step into the spotlight and tell my story, I understand that there are a myriad manners in which to do so. I started by writing the memoir, which came out as an audiobook. I am currently working on the print version, which will be out next fall. I'm also talking about other books and a scripted TV show based on my life. My ultimate goal is to do public speaking. Put me on a stage. Put a mic in my hand. No one can rock that sh*t like I can.