At Paris Fashion Week, Streetwear Smartens Up
From sweatshirts to two-piece suits.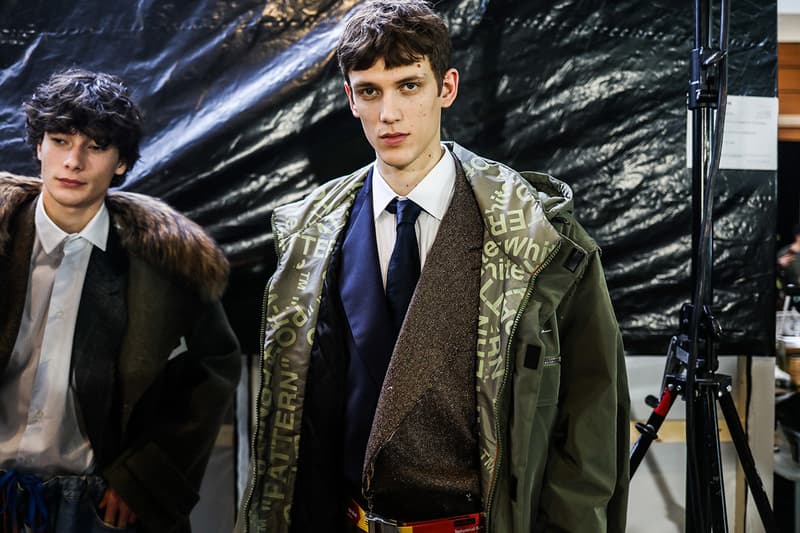 Paris Fashion Week's biggest issue this season was reality. While fashion is known for its insular bubble where issues of inequality rarely pierce through, the political climate in Paris this month made it difficult for fashion to look away.  Indeed,  looming threat of Gilet Jaunes cast a cloud over the week, with the protest entering its tenth week. Some brands were right to be worried — Dior moved their show after it was specifically targeted as a sign of inequality during the protests. On November 25 its store on the Champs-Élysées was reportedly robbed of goods worth $1.14 million USD, so a move from Saturday to Friday was somewhat expected.
Despite this, Paris Fashion Week held its title as the heavyweight of fashion month." It was a season of comebacks. This season's lineup welcomed a few old faces: Raf Simons returned to Paris after his conscious uncoupling from Calvin Klein while TAKAHIROMIYASHITA TheSoloist. made its first Paris appearance in 10 years. But the biggest comeback was also the most obvious — tailoring.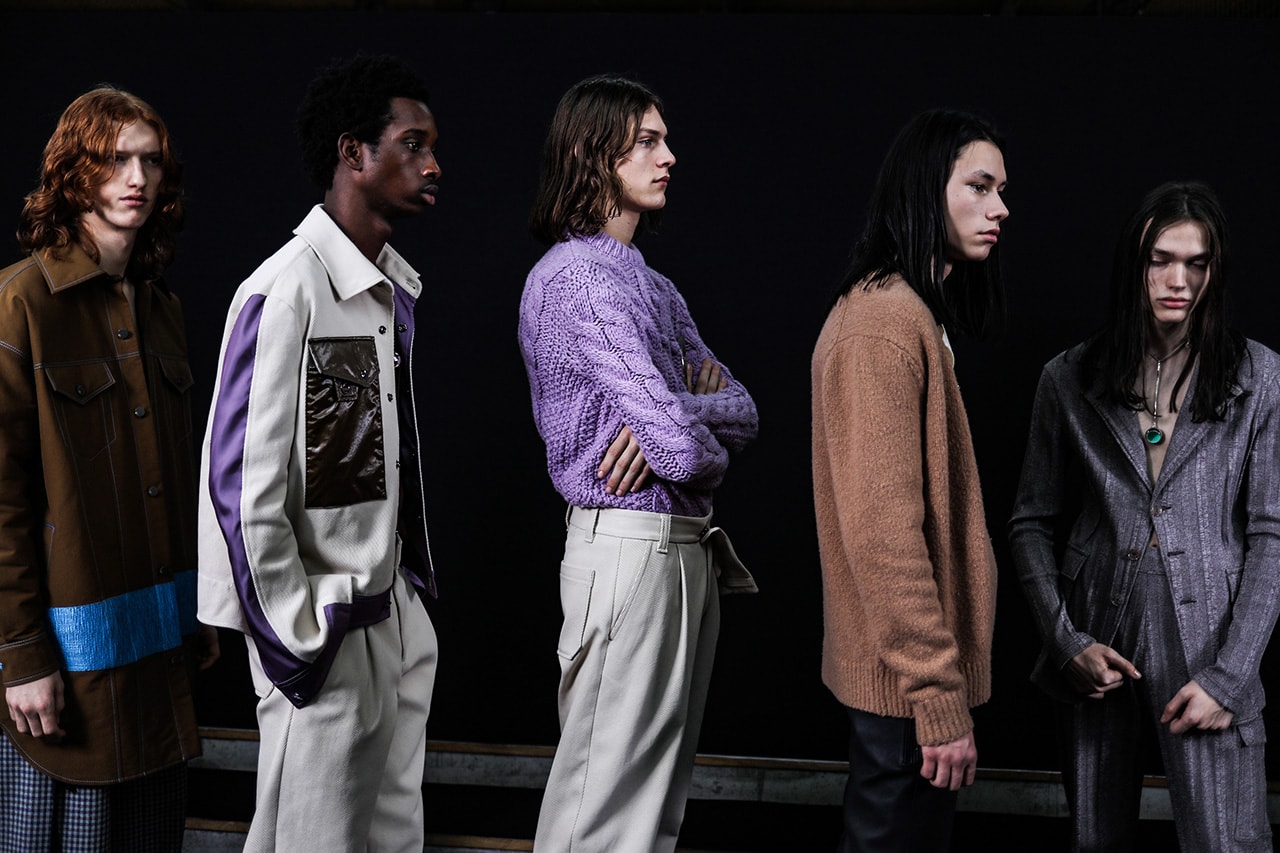 To be specific, it was primarily streetwear brands incorporating  tailoring. It was an inevitable progression, as the popularity of sweatshirts and sneakers reached bubble-like levels that usually come before a fall. While those two categories aren't going anywhere, the public appetite for an over-designed sweatshirt and bizarrely made sneaker is likely to wane sooner rather than later —  and this season saw a set of designers who either prepared for it or simply became bored with creating from a limited list of items.
Kicking off the festivities was Heron Preston, who showcased some attempts at tailoring at his Paris show with middling success. While the entire collection had a polished finish, it was overall a slightly underwhelming show — better suited for a presentation than a runway.
Off-White™ also made a deeper move into tailoring, pulling it off more successfully than Preston. The suiting was relaxed and loose, recalling the American tradition of the sack suit. Design-wise, the half-and-half suits were a  standout. Whether the Off-White™ customer desires suiting is another question that's yet to be answered, but the brand did make some interesting propositions. Meanwhile, it's near-impossible to talk Off-White™ without mentioning Louis Vuitton as the two brands continue to morph into one another under Abloh's tutelage. LV's second collection was sans all the hype of the first, settling into something that was perfectly fine rather than groundbreaking.
Even those who didn't have to break out of streetwear's confines showcased a refined touch. GmBH was a standout show of the season, showcasing  a fatalistic theme of how to dress for the end of the universe with new-age style suiting and an ASICS collaboration that's bound to turn heads. Taking place on the outskirts of the city near a migrant camp, there was a touch of reality to the show that made its clothes more relatable while still being design-led. Elsewhere, brands such as CMMN SWDN also showed impressive collections, taking a step up and showcasing a collection that displayed a design sensibility, with clothes based around the idea of reusing and recycling. The result was a collection that expertly melded different items together into one, creating a new template for the brand that should serve it well for the future as it grows and evolves.
Speaking of the best, Raf Simons made his return to Paris this season and it was a triumphant one. Simons kept things low-key , looking to fashion favorite director David Lynch for inspiration that showed itself in a selection of muted overcoats and relaxed suiting. UNDERCOVER also kept the director references strong, turning to his ongoing love of Stanley Kubrick. Taking place in a theatre, A Clockwork Orange was the theme for this season, showcasing itself both in show pieces and the masterful print-laden clothing the brand's become known for.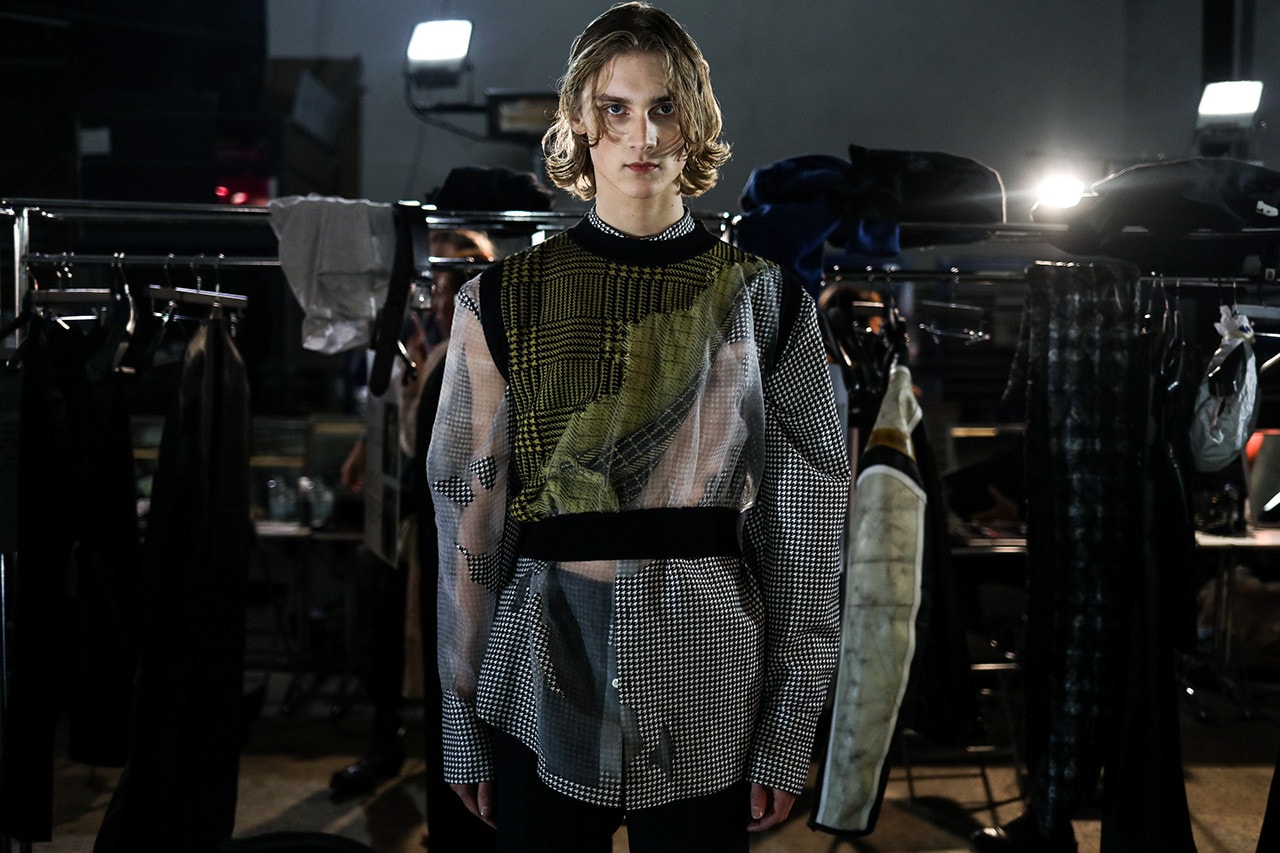 Paris is also the week of unexpected treats, as seen in Y/Project's showroom-turned-show, taking over an abandoned gaudy fashion store on a closed side street, the entrance was only available if you spoke to a helpful woman outside an estate agents and asked to come inside. You were guided through the store — still filled with stonewash jeans and cheap jumpers into the basement, where models showcased the wares in up-close detail and a TV showcased its Fall/Winter '19 Pitti show.
Ultimately, it's experiences like these that tie Paris Fashion Week together. After all, there's very few places in the world where you can see a show in a theatre, near a migrant camp, a garage and an abandoned store in a single week.
In the end, the surreality of fashion week meant that reality didn't quite hit, as the Gilet Jaunes protests were decidedly subdued compared to previous weeks, meaning that fashion's bubble remained firmly intact. In the end, The event showcased just why Paris is the place to be. Menswear is on a clear path to smarten up and, judging from the collections on display , there will be more than enough options for anyone who needs to do just that.
For the last word on Paris Fashion Week, check out our top 5 collections of PFW.