Craig Green Unpacks the Concept Behind His Kite-Like Moncler Genius Collection
The first of our Moncler Genius interviews.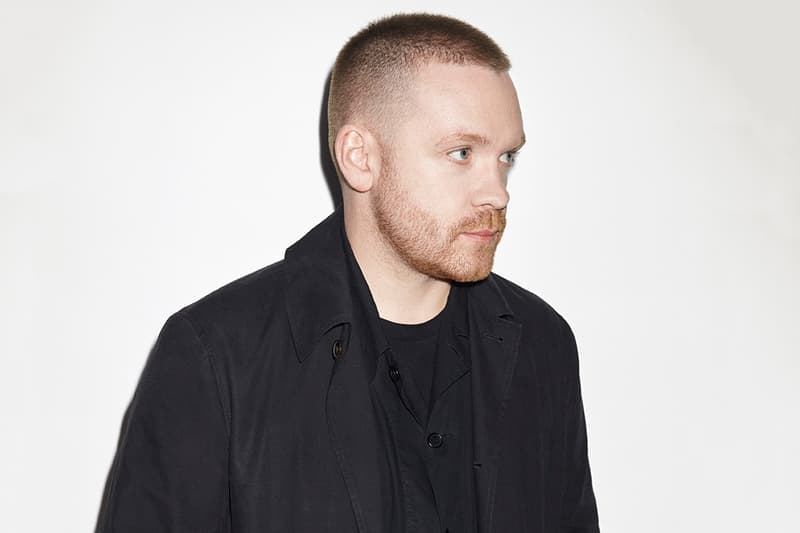 Another season, another wave of Moncler Genius Project collaborations. Moncler Genius The Next Chapter has been presented with five collections in total, each collection reinterpreting and exploring concepts of outerwear through a designer's unique perspective. The first collection to see the light of day comes from one of the most exciting British menswear designers working today, Craig Green. HYPEBEAST sat down with the London-born label head to get an insight into his approach to such an ambitious project, the creative opportunities it unlocks and how he came up with the idea for wearable tents.
What were the underlying ideas behind your concept?
The initial idea was to approach the challenge of how to do Moncler and volume but in a "summer way" and carry on the language that we'd already been working on with Moncler, which was about protection. We were looking at weathervanes, kites, tents and forms of protection but not in a padded, "winter way." Weathervanes act as precautions for stormy weather, and then tents serve as protection from the elements. It was about creating structure around the body.
What is it that Moncler are able bring to the collaboration that you wouldn't be able to do alone? What doors do they open?
I learn a lot from the way Moncler works because it has such incredible infrastructure and development team and its factories can kind of do anything, which is an amazing thing. As a designer, working with a brand like Moncler, you can push things and experiment in ways that maybe I wouldn't be able to in my own collections. What I also love is the problem solving aspect of working with Moncler, because feather down as a technology – as a garment technology – has so many possibilities but also so many limitations in what you can do. It's a constant learning curve and constant problem solving to get to the final result but I think it's an exciting process and I really enjoy it.
I think so much of design is problem solving, and that's kind of what I was drawn to about fashion. Originally I wanted to be a sculptor or a painter when I first went to college. I was attracted to the fashion course because it has certain limitations. The body never changes and it's about designing around the body and pushing that further. It's the way that a garment has to walk or has to be worn in some format that I find exciting – so within that limitation there's lots of problem solving aspects I enjoy.
1 of 9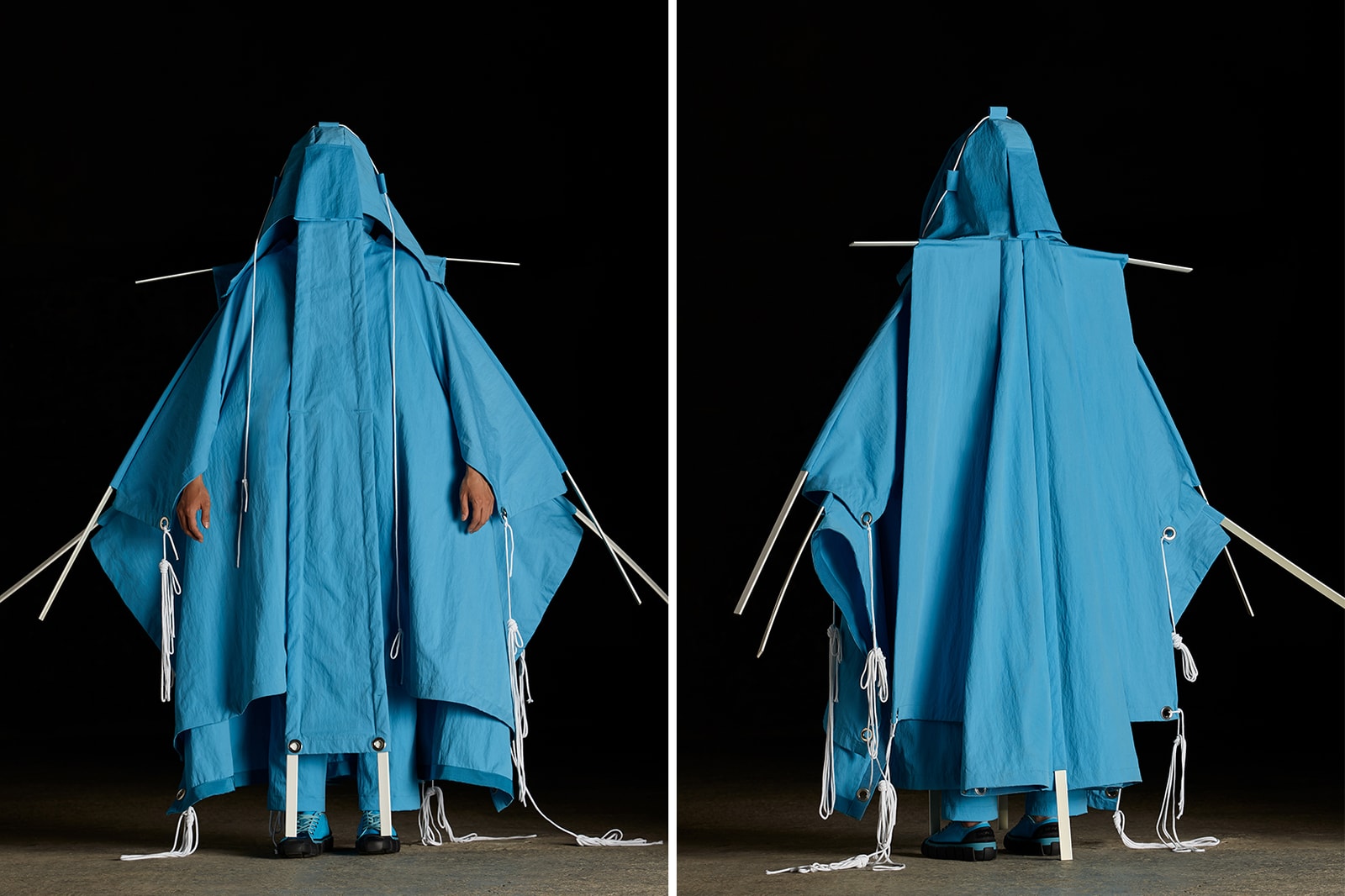 2 of 9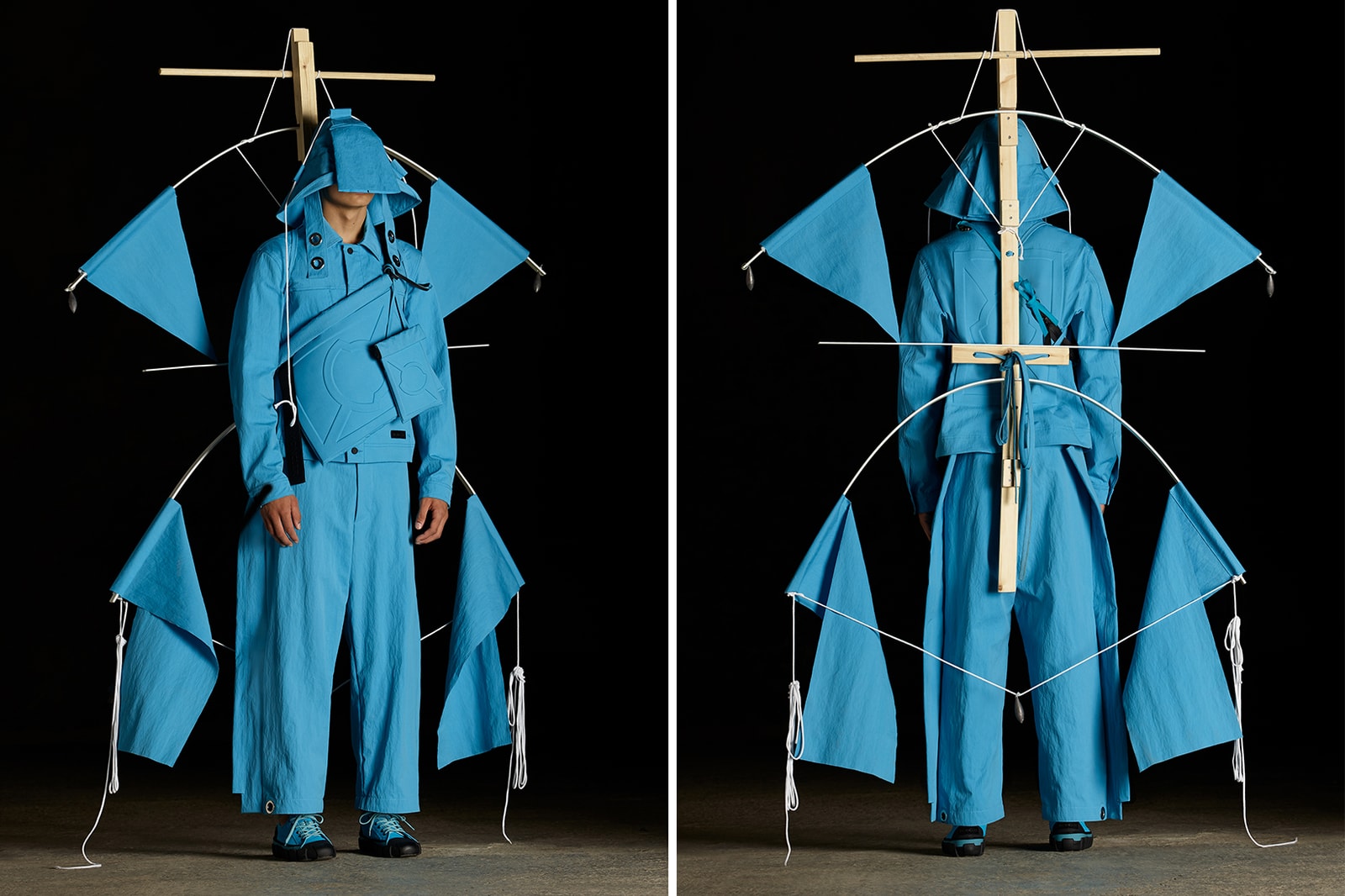 3 of 9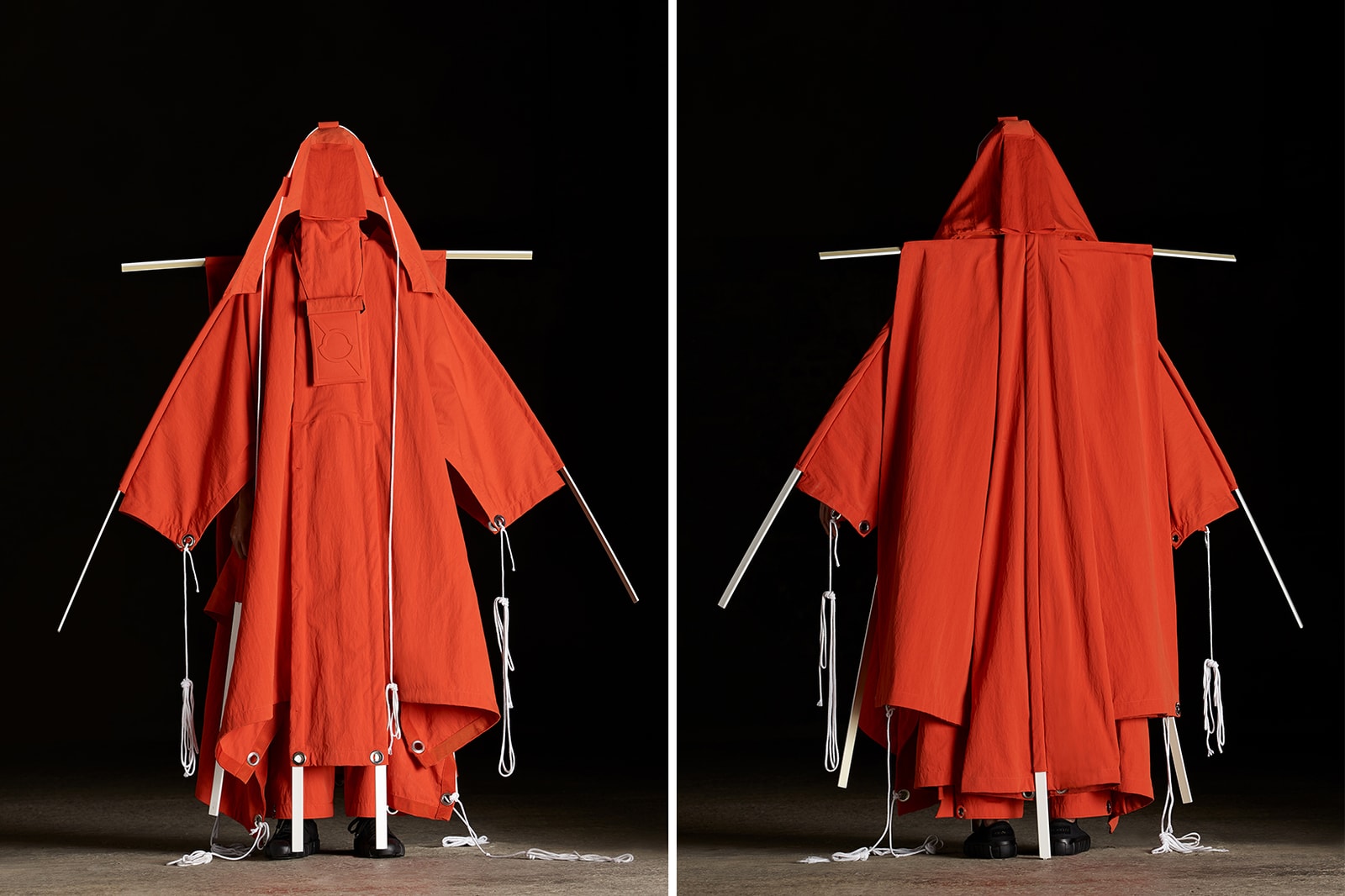 4 of 9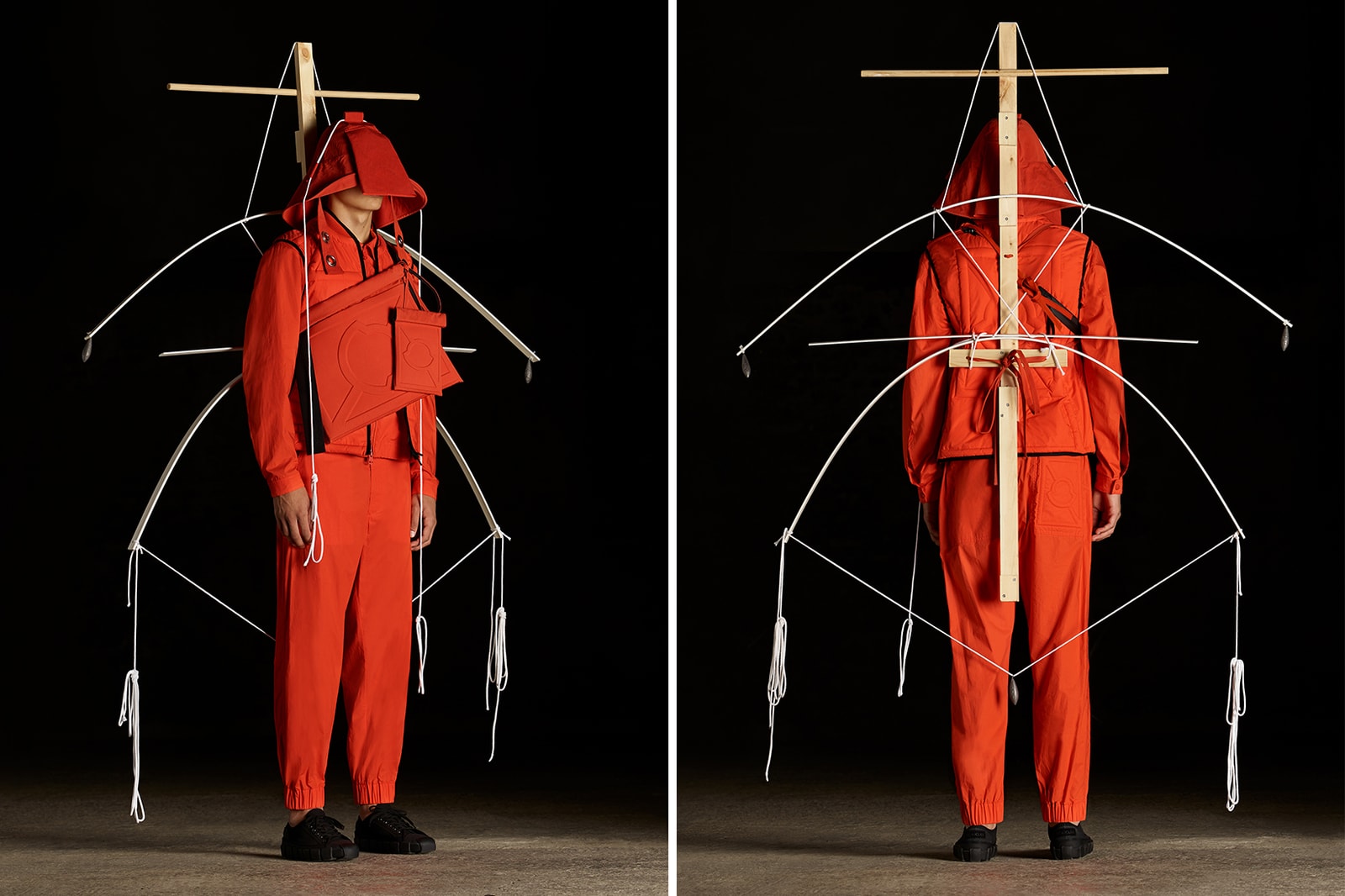 5 of 9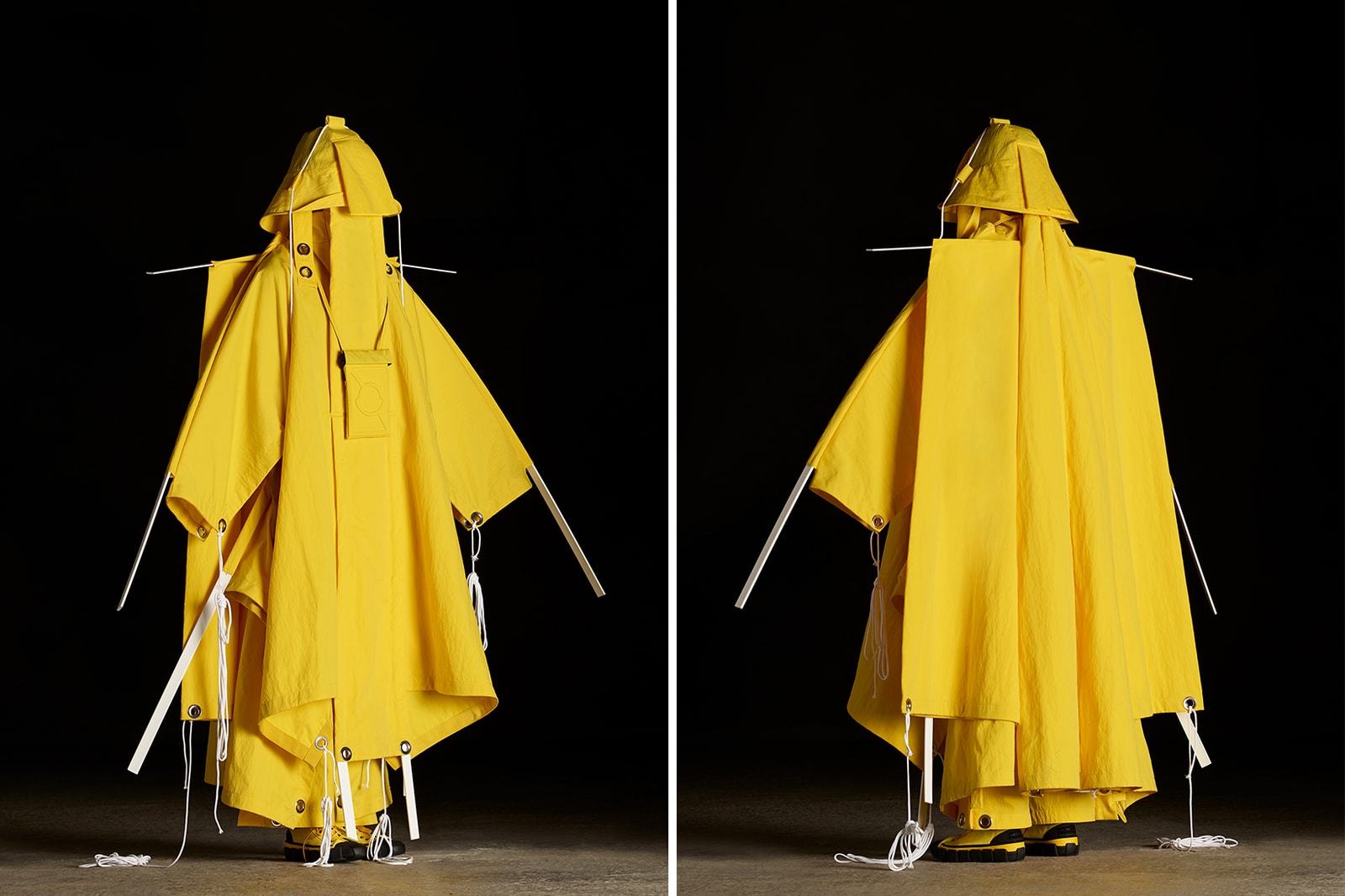 6 of 9
7 of 9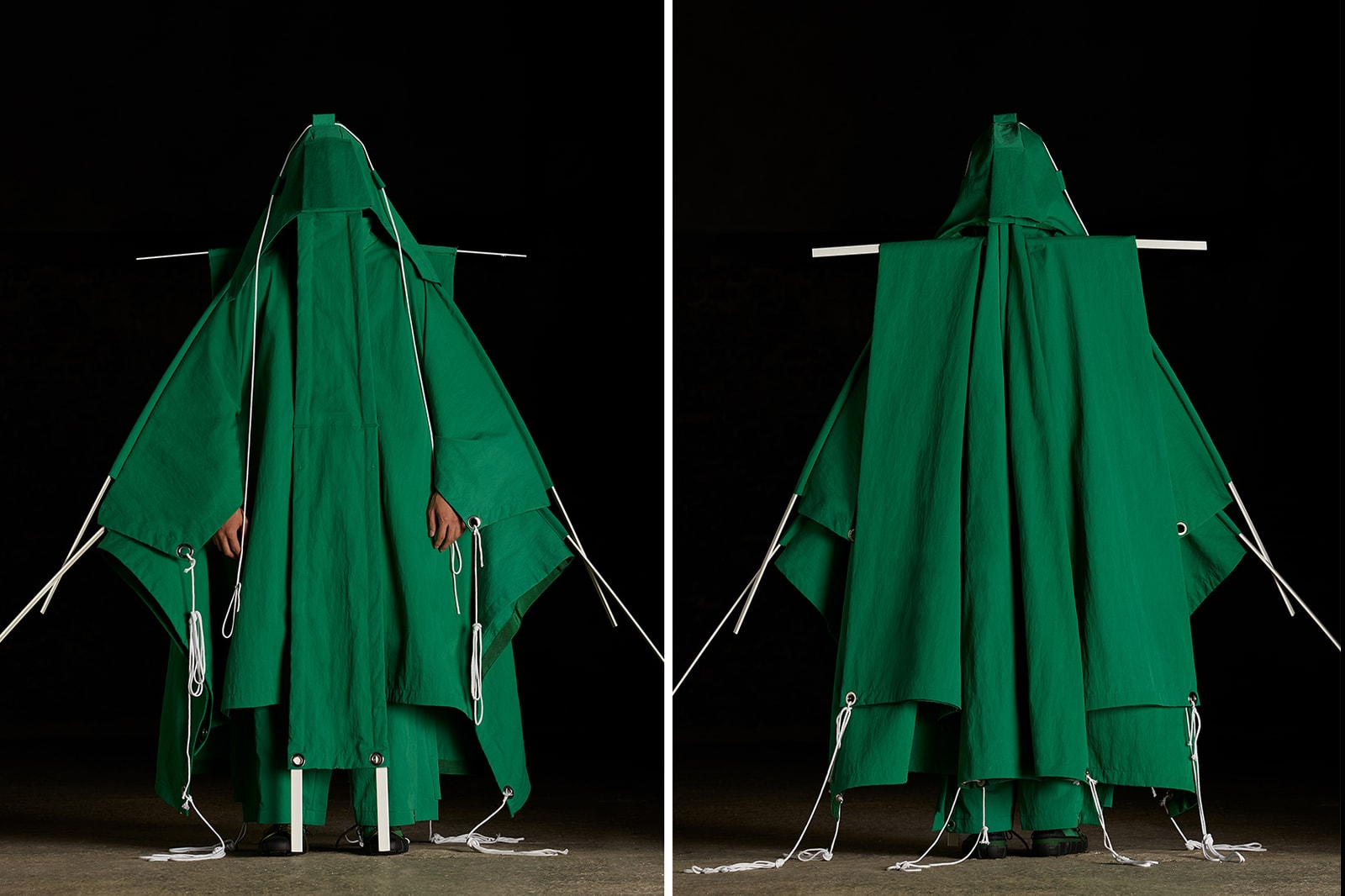 8 of 9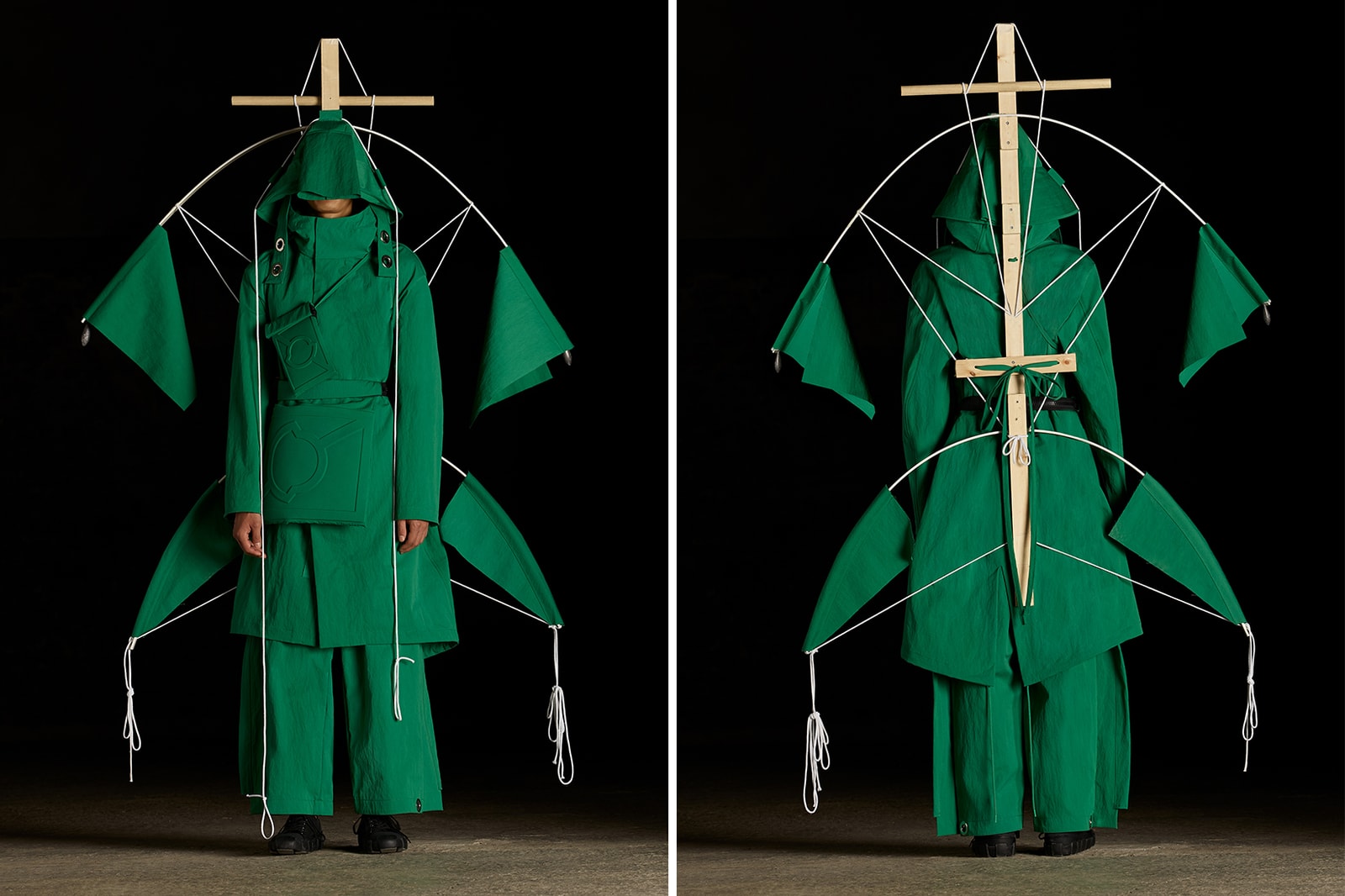 9 of 9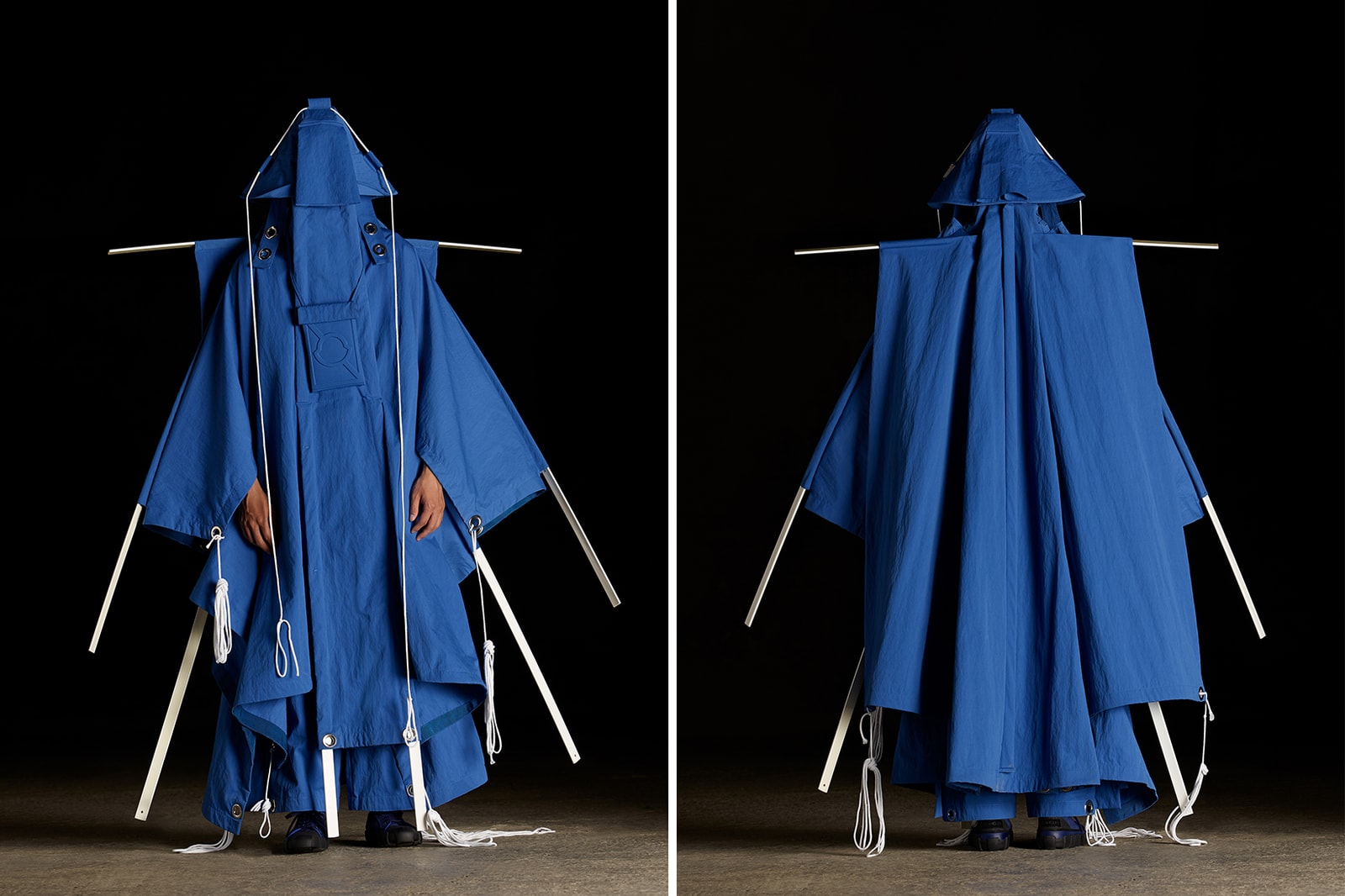 For each season of the Moncler Genius Project the brand reinvents the conventional catwalk presentation. What is it about this unorthodox approach that appeals and how does that help you tell your collection's story?
I really love that Moncler has chosen to do the Genius Project in more of a "presentation format" rather than a catwalk show. This pushes things further for us and allows us to think in new ways. I like creating an immersive environment for people to come into, so in that way it's really exciting to work on. I always believe a show should be a show in a catwalk format, but the same is true for a presentation. However a presentation allows you to build an environment and do things that maybe you wouldn't be able to necessarily show in a traditional catwalk format.
How do you see your Genius Collaborations evolving in the future?
I see Moncler as a brand with protection and functionality at its core, and its ideas are explored in my own brand's collections but in a completely different way. There's that continuous thread between the collections about researching and exploring ideas of protection but interpreting them in a sometimes quite abstract way – sometimes a very extreme way. But also there's an importance in creating product as well, so we usually have a show collection and then a selling collection, that each relate to one another, because I also think it's important that people can access it as well as enjoy seeing the visuals and experiencing the show.
We start from scratch each season with new techniques of interpreting of how to do a down collection. So for the latest collection we developed a new way of doing a summer down jacket, in which the down filling was inside all of the sleeves of the jacket rather than in the main body, so the down was used to create structure – almost like a tent. So there's two veins of thought, one of them is reinventing down or interpreting down and the other one is creating strong visuals that tell the story of the collection.
1 of 8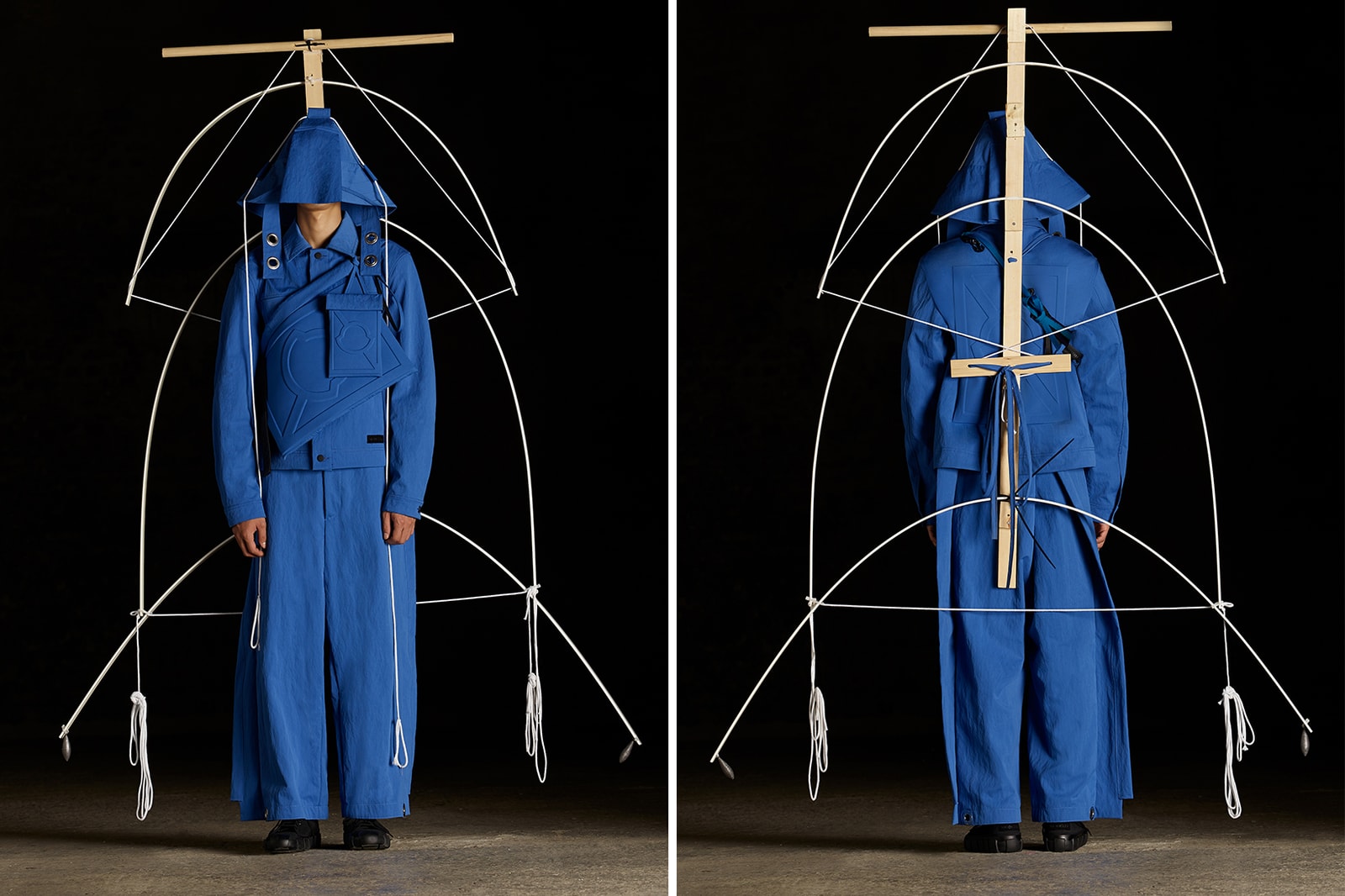 2 of 8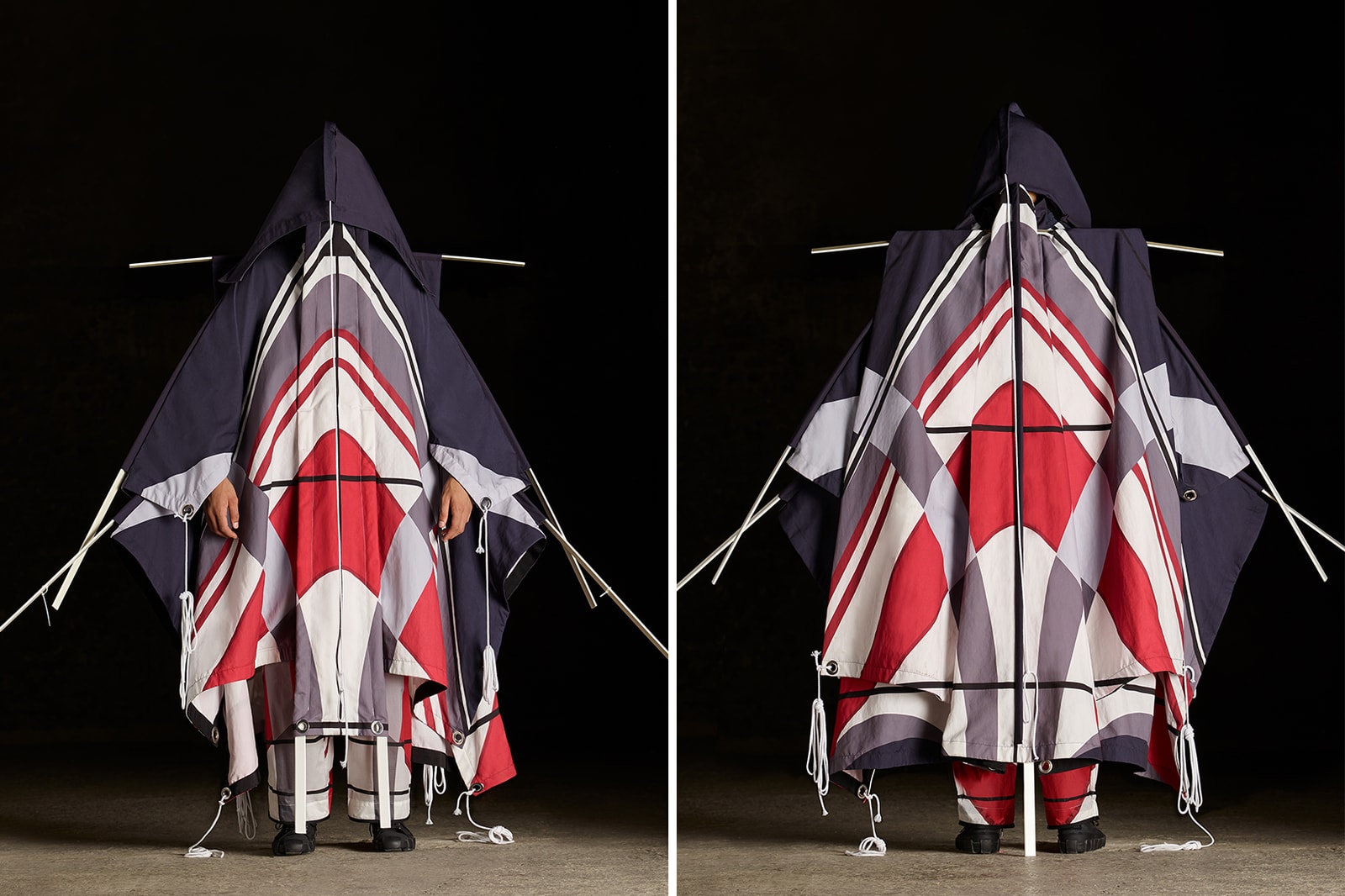 3 of 8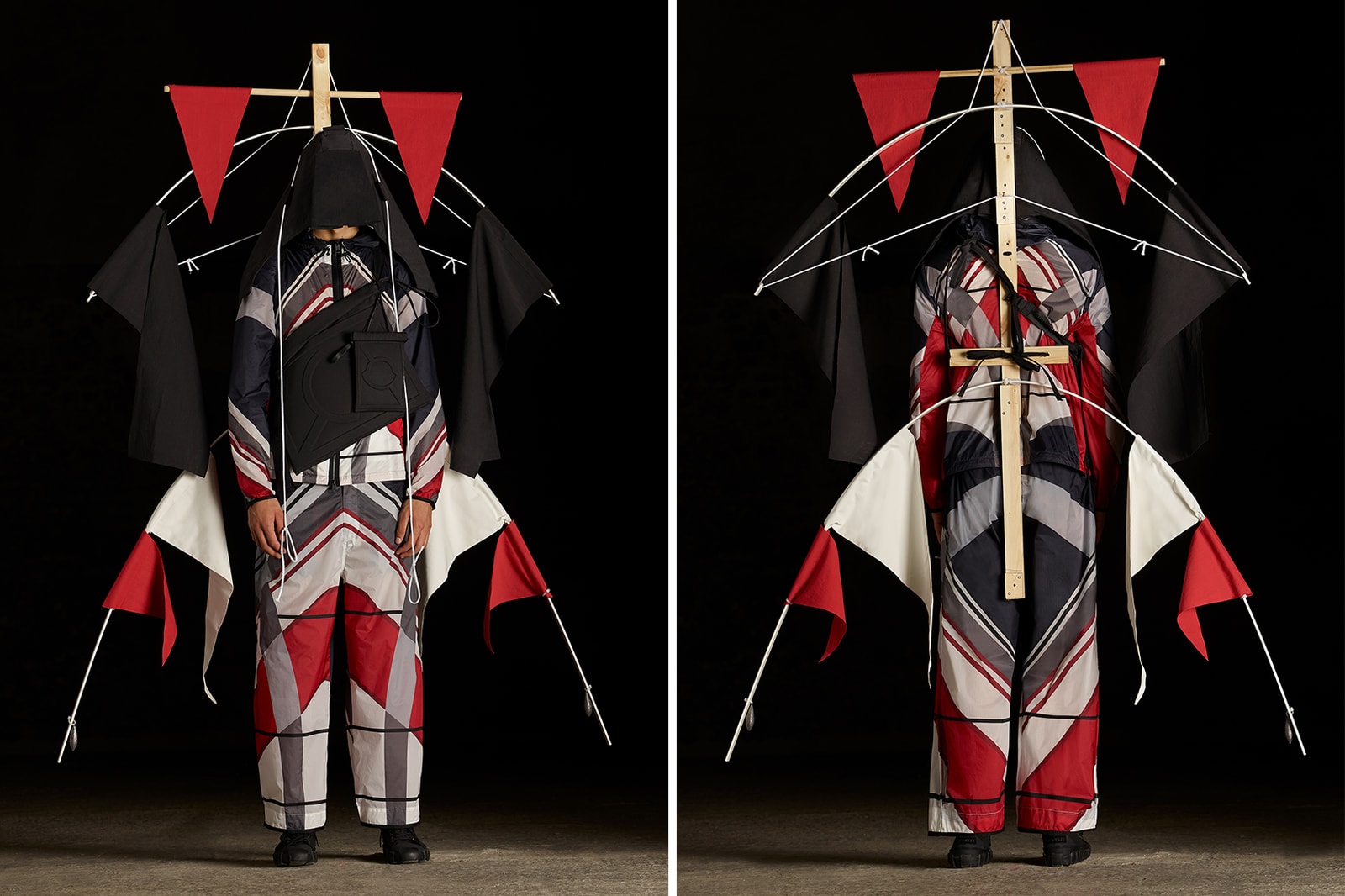 4 of 8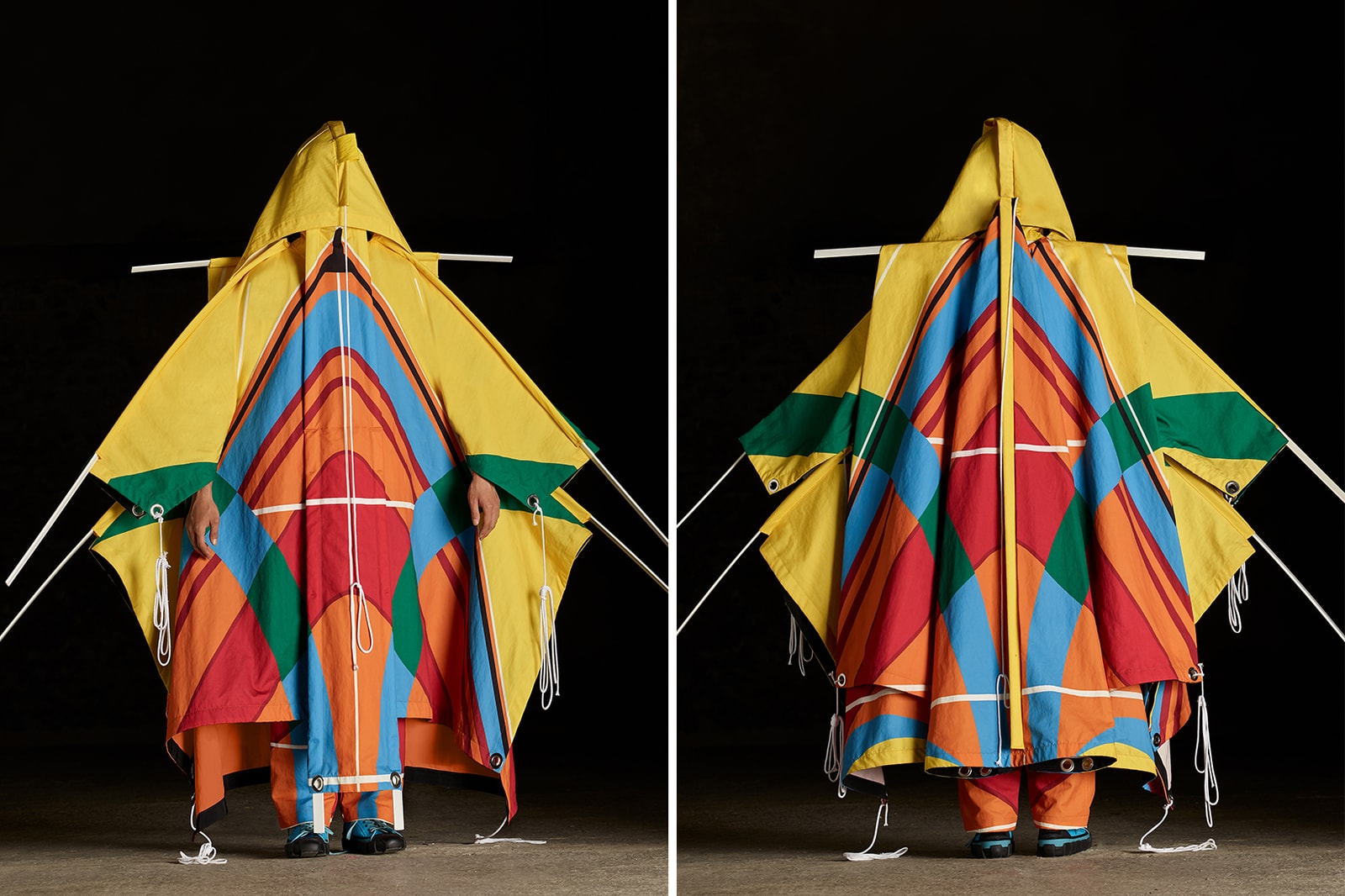 5 of 8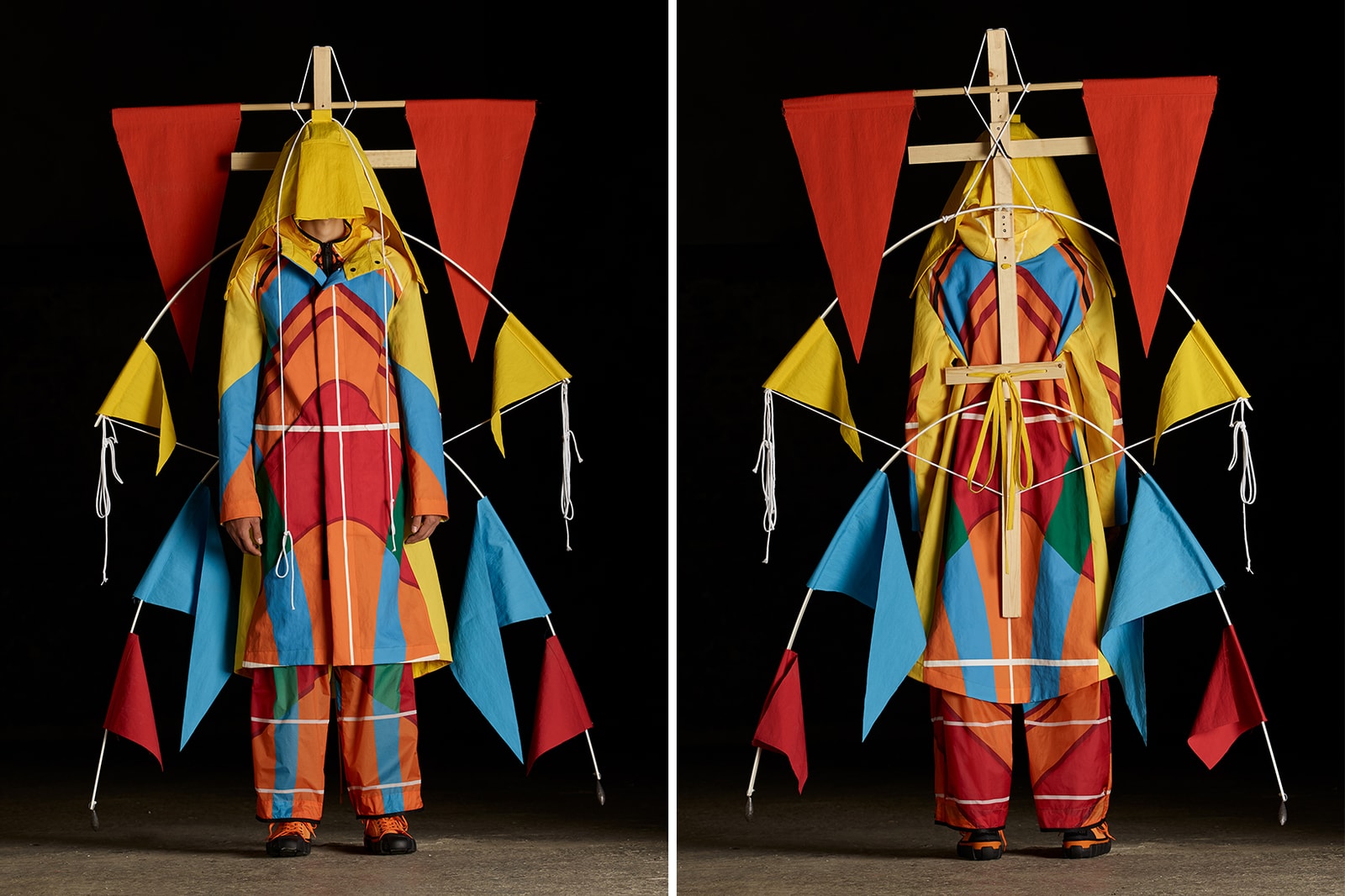 6 of 8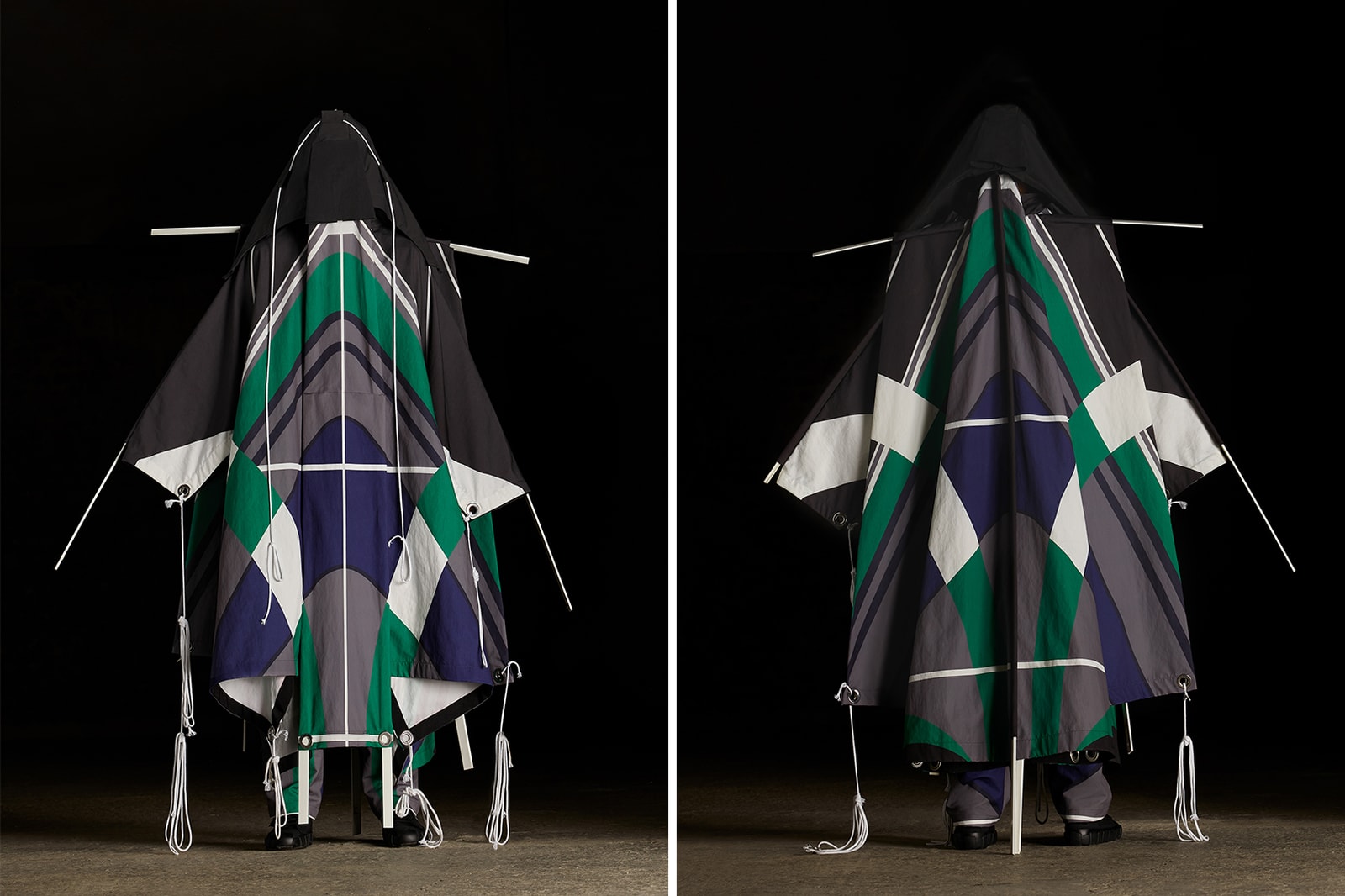 7 of 8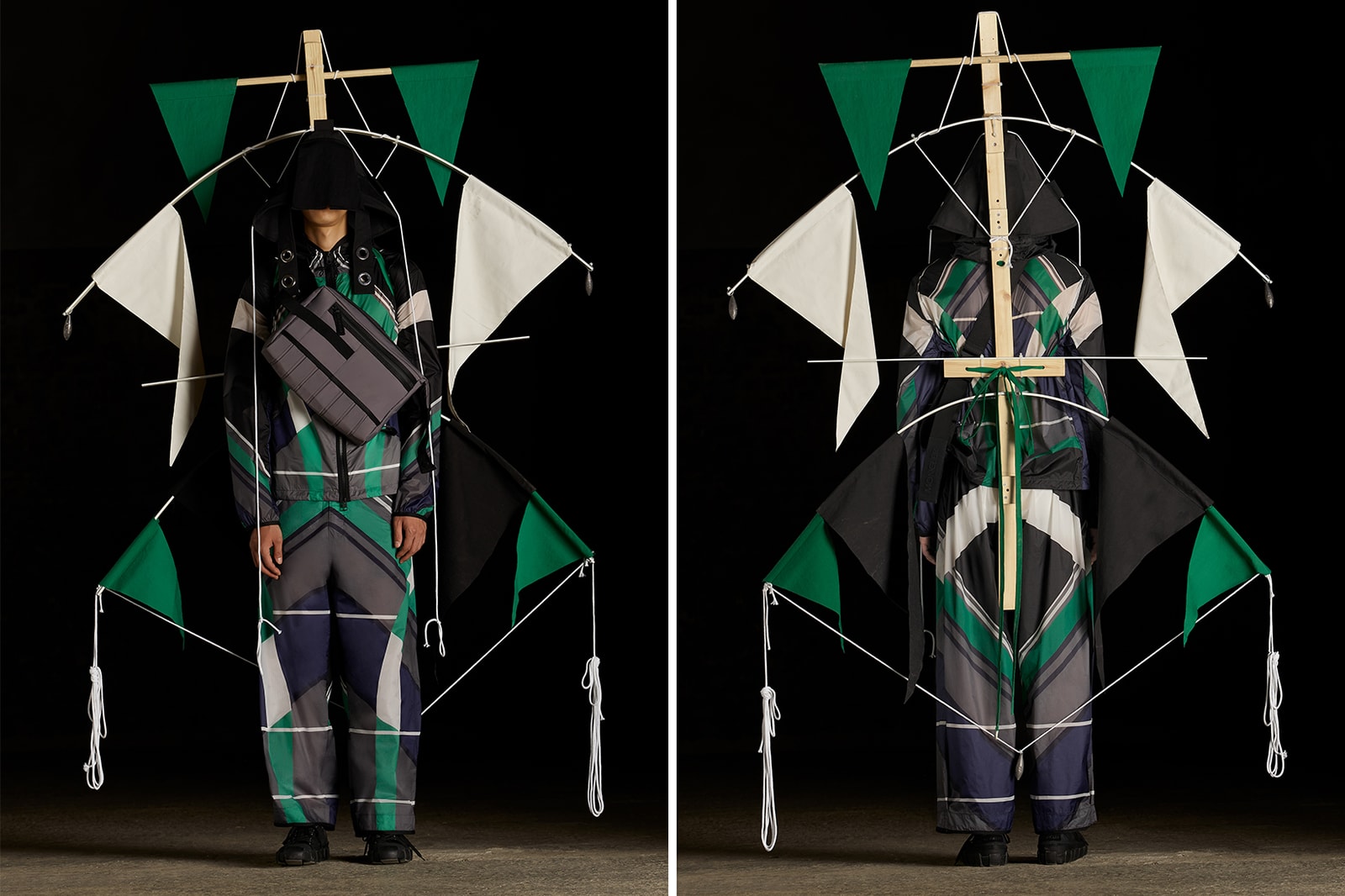 8 of 8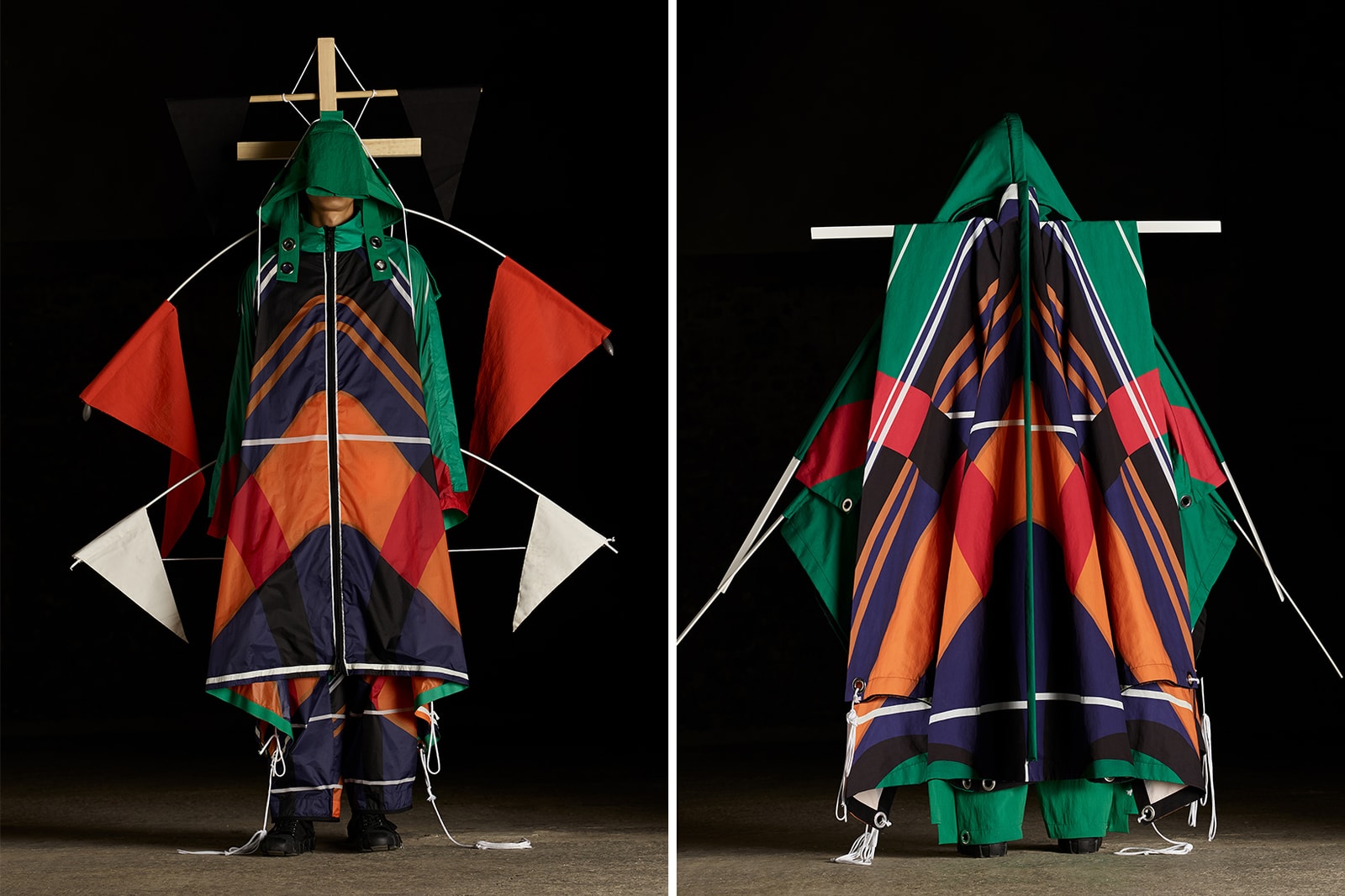 Aside from your own, which other Moncler Genius collaborations are you most excited to see this season?
I really loved Pierpaolo [Piccioli] has done in past seasons and also I always love what Simone Rocha does. Being a fellow, similar-aged London designer for womenswear, it's nice that we can do it together and I think what she does for Moncler is very beautiful.
Thanks Craig.
Be sure to keep an eye out for incoming Moncler Genuis Project collections, set to be unveiled in the coming months.