Fender Debuts Innovative Acoustasonic Telecaster Guitar
Three years in the making.
1 of 5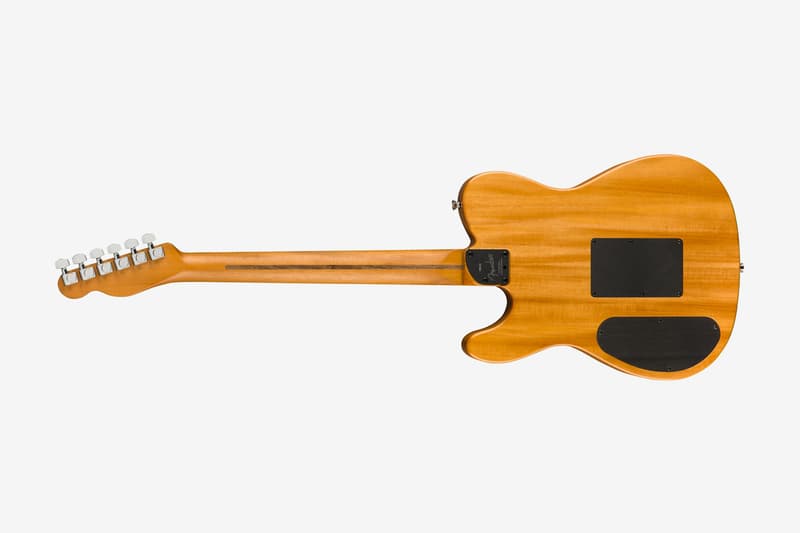 2 of 5
3 of 5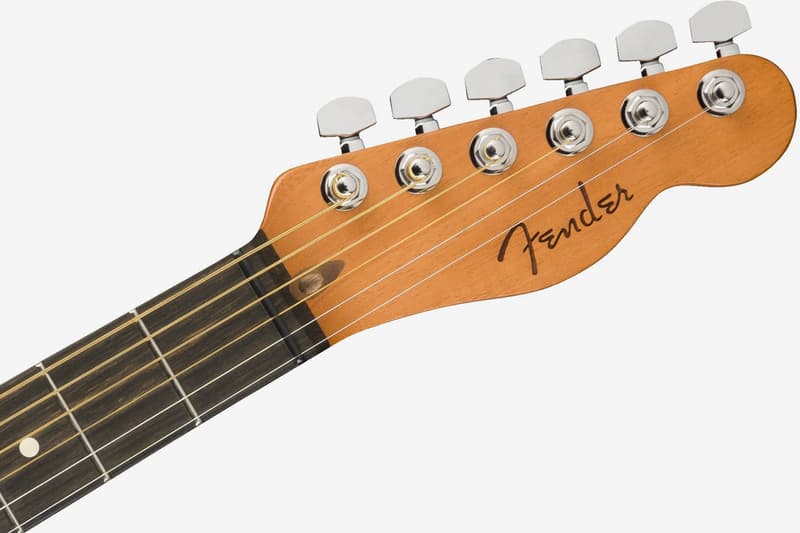 4 of 5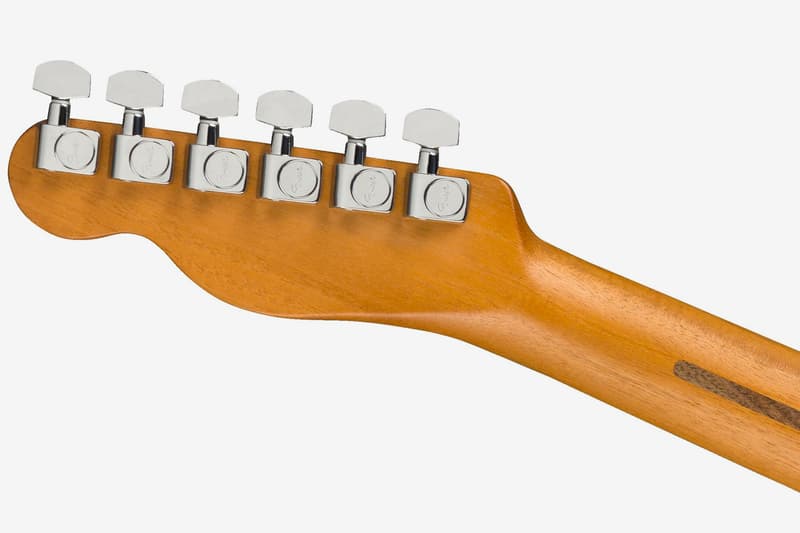 5 of 5
Fender has just released a revolutionary take on the Telecaster. Named the Acoustasonic Telecaster, the newly developed guitar mixes aspects of both an electric and acoustic guitar, giving the player access to a wide range of tones without switching instruments.
"Our objective was to develop an acoustic guitar for contemporary artists," said Andy Mooney, Fender CEO. "The end result of our three-year R&D exploration met all these criteria and exceeded our most optimistic expectations with the launch of the American Acoustasonic Series."
The made-in-California Acoustasonic guitar features a hollow version of the iconic telecaster body, matched with Fender's patent-pending Stringed Instrument Resonance System (SIRS), a Fishman-designed acoustic engine, Fender Acoustasonic noiseless magnetic pickups, a mahogany Telecaster neck, and ebony fingerboard.
Starting at $2,000 USD, the Acoustasonic Telecaster is available in natural wood, black, grey, Surf-Green and Sunburst. Look for the hybrid guitar to hit Fender dealers early next week. In the meantime, watch the videos below to hear the guitar in action.
In other music news, Tyler, The Creator tells fans not to get their hopes up for A$AP Rocky collab album.