Tyler, The Creator Tells Fans Not to Get Hopes up for A$AP Rocky Collab Album
"That sh*t don't exist y'all =)."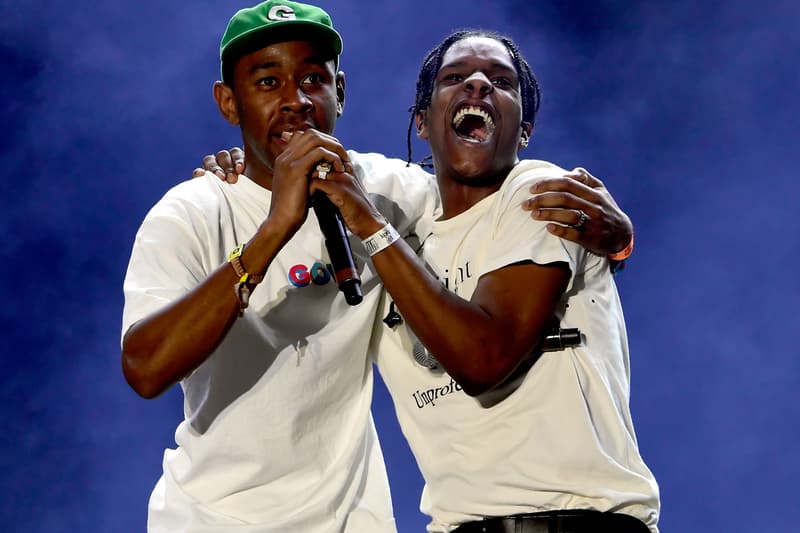 Tyler, The Creator recently took to Twitter to announce that his rumored A$AP Rocky collab album doesn't exist.
Directed toward curious fans, Tyler said "don't get your hopes up and be 'disappointed' because something that doesn't really exist didn't come out. That sh*t don't exist y'all." The Flower Boy rapper also called out Rocky for announcing his ideas before they are "fleshed out." Word of the WANG$AP collaborative project first came last year at the end of Tyler and Rocky's "Potato Salad" music video.
Check out Tyler, The Creator's tweet directed at A$AP Rocky and fans below.
For more music news, take a look at Future, 21 Savage and James Blake's first-week sales projections.
i wish rocky would shut the fuck up and stop always saying what he's working on 40 years before its even a fleshed out idea. with that said, again, dont get your hopes up and be 'disappointed' because something that doesnt really exist didnt come out. that shit dont exist yall =)

— Tyler, The Creator (@tylerthecreator) January 22, 2019