Medicom Toy Has Reissued the Iconic "Boba Fett" BE@RBRICK
"As you wish."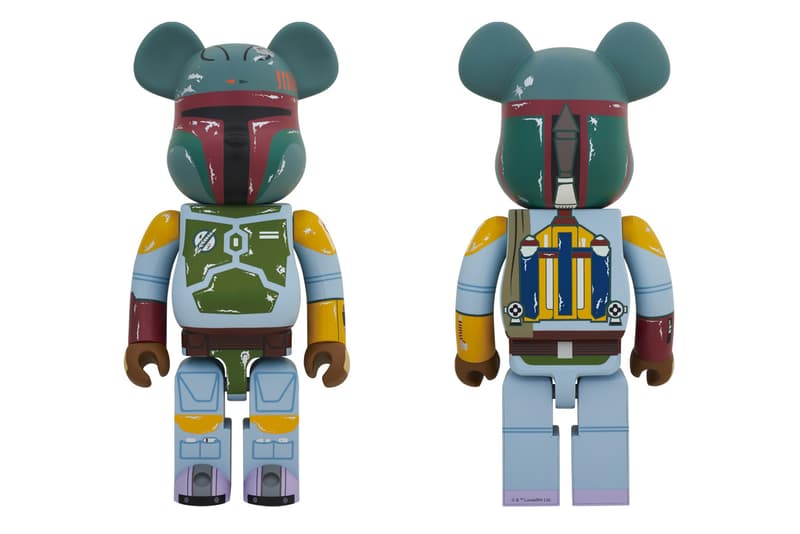 Even though Lucasfilm announced the cancellation of the anticipated Boba Fett offshoot film late last year, Medicom Toy has done fans justice with a reissued version of the "Boba Fett" 400% and 1000% BE@RBRICKs.
Toting the same visual appearance as the first release back in 2013, the bounty hunter infused iteration is back with a bang. Considering the ongoing production of the upcoming Disney TV series The Mandalorian, which takes reference from the infamous villain by showcasing a new lone gunfighter in action, the reissue is a welcomed addition for Medicom Toy and Star Wars fans alike.
Take a look at the reissued "Boba Fett" BE@RBRICK above, and if you're interested in purchasing your own, both sizes are available for ¥9,500 (approximately $87 USD) and¥45,000 (approximately $410 USD) via Medicom Toy's Rakuten, Yahoo!, and C.J.Mart stockists.
For more related news, Disneyland's new 'Star Wars: Galaxy's Edge' addition is set to receive a Marvel comic miniseries.