Virgil Abloh Addresses Unoriginality Claims on His IKEA Collab
"That was my point."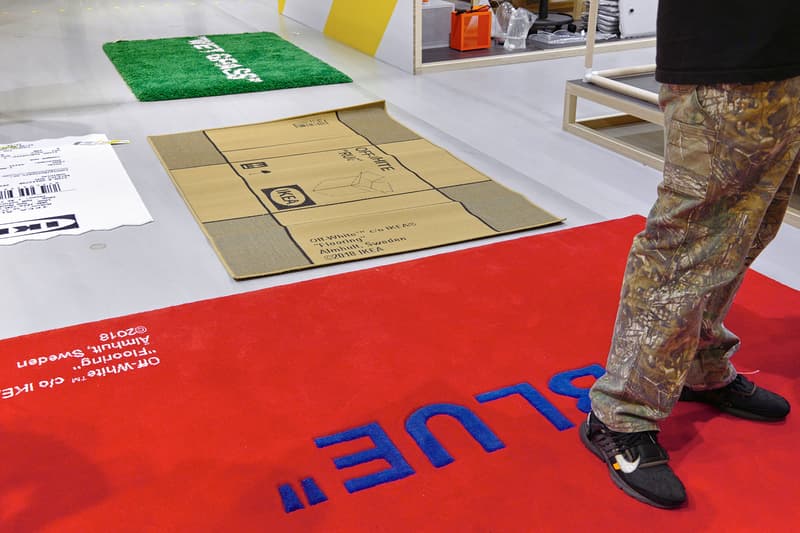 1 of 7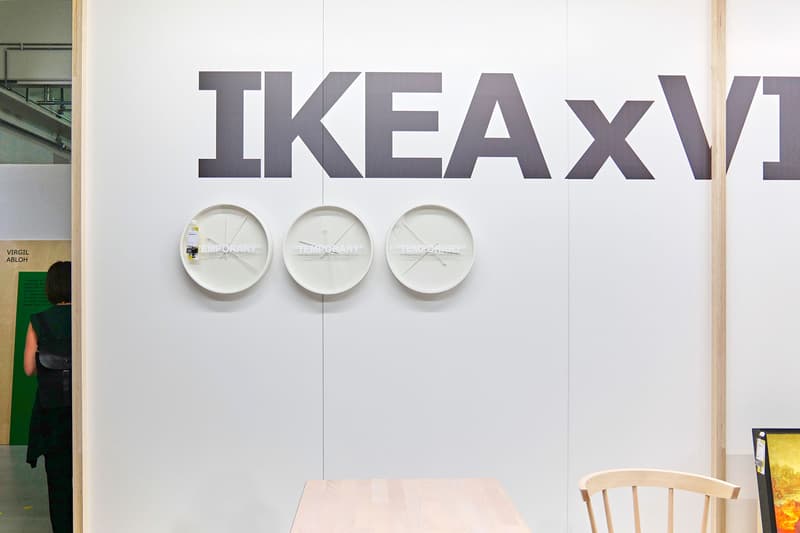 2 of 7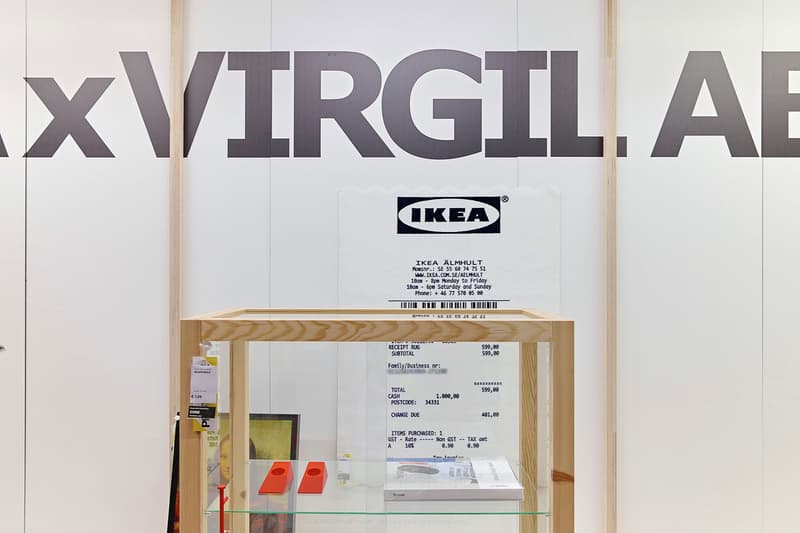 3 of 7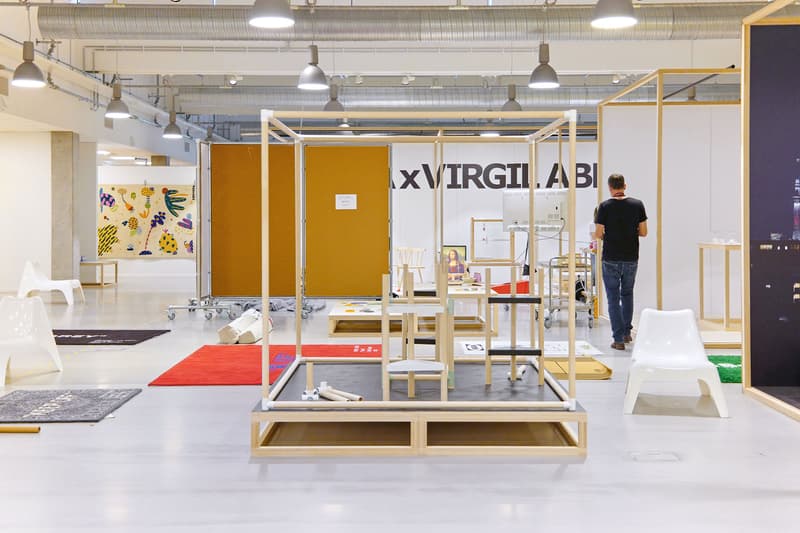 4 of 7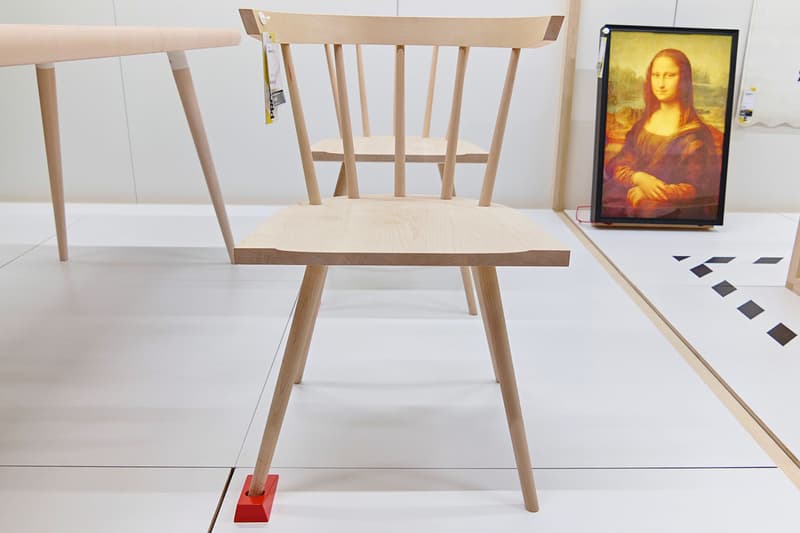 5 of 7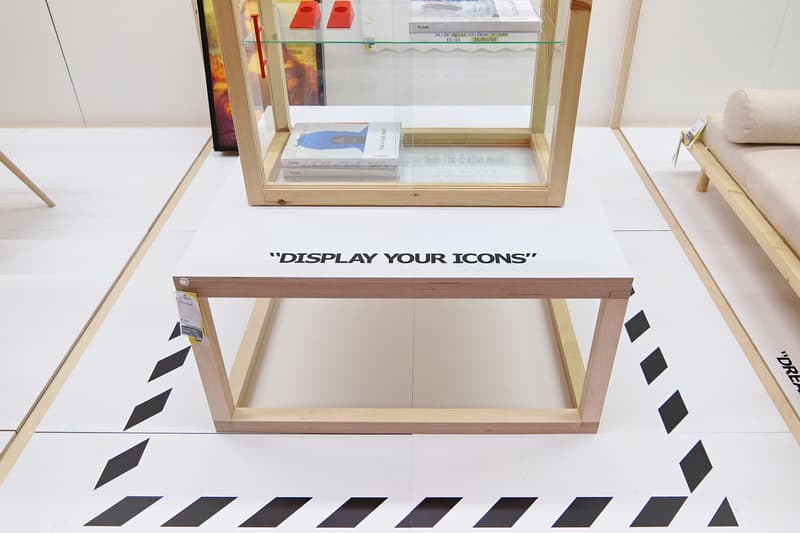 6 of 7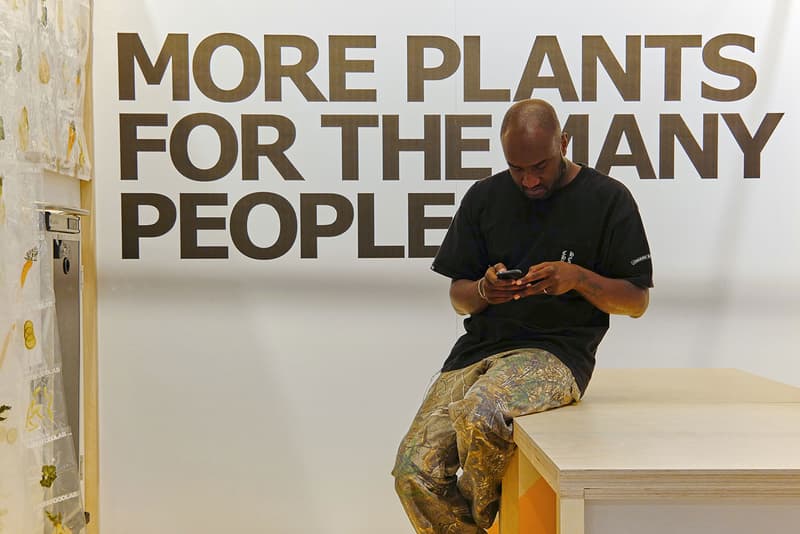 7 of 7
Over the course of a year since Virgil Abloh and IKEA announced their partnership, we saw many leaks and teasers of their upcoming collaboration. Named "MARKERAD", the collection consists of furniture, rugs and smaller accessories, some still in prototype phase. At IKEA's 2018 Democratic Design Day which took place in Almhult, Sweden last week, Abloh took a break from prepping for his first Louis Vuitton presentation to stop by and make final tweaks on his furniture designs. HYPEBEAST got an exclusive peek behind the meeting process and spoke to Abloh on his latest project with IKEA. Creative leader Henrik Most and product developer Xander Spree who worked on the collection together also chime in on working with Virgil.
See more:
A closer look at "MARKERAD"
Virgil Abloh's "Art Event" IKEA rug
IKEA's other collaboration announcements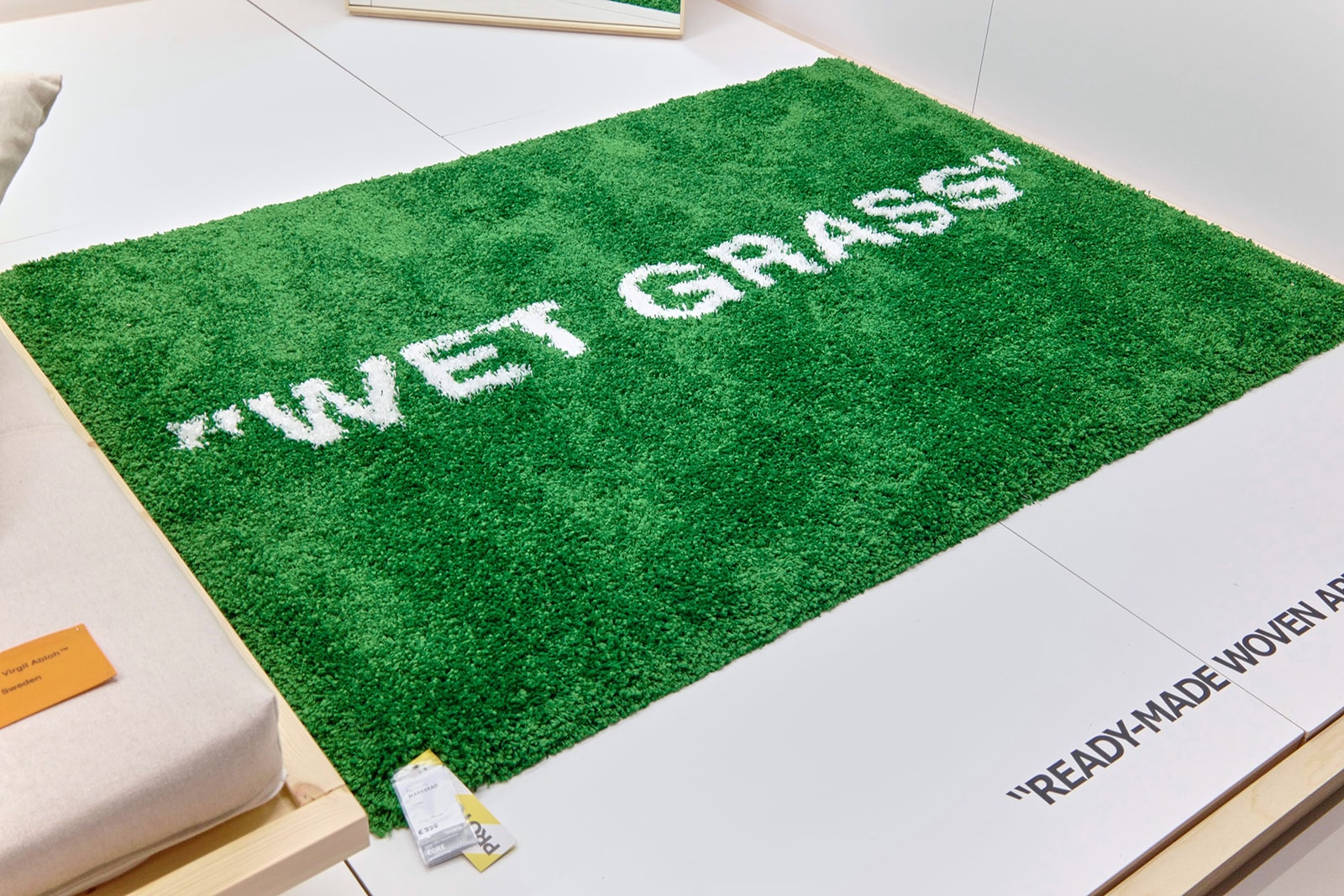 The "WET GRASS", receipt rug and "DISTORTION" mirror were revealed here for the very first time. It seems like these products have a deeper meaning than ones that were revealed before.
V: Everything I do has a deeper meaning. It follows my philosophy of finding the balance between a tourist and a purist. There are people that live and breathe and study design, furniture, graphic design, fashion. And then there're people that just enjoy it. I like to make things that fall in the space for both, so on the surface level, there is an allure or a reason to look at it, but there has to be something on a deeper level. When I use quotes, it's challenging convention. What's a "chair," or what's a "rug," "display case," "bed"? It's me using irony in a specific way. It's my voice, a way to distinguish a repeated product without putting my name on it. It lets a viewer reanalyze or question the fact. Is a rug a rug? Is a bag a sculpture? It allows me to rewire and remessage, and consistently find "me" in my work.
M: Virgil said, "I'd like to create a piece that you can use as both a runner on the floor and also hang on the wall as artwork. The funny thing is, when you look on the price on the receipt rug, it's a fictive price because that item doesn't exist yet, but it will be the actual price. That's typical Virgil, to build in these small secrets, humorous twists.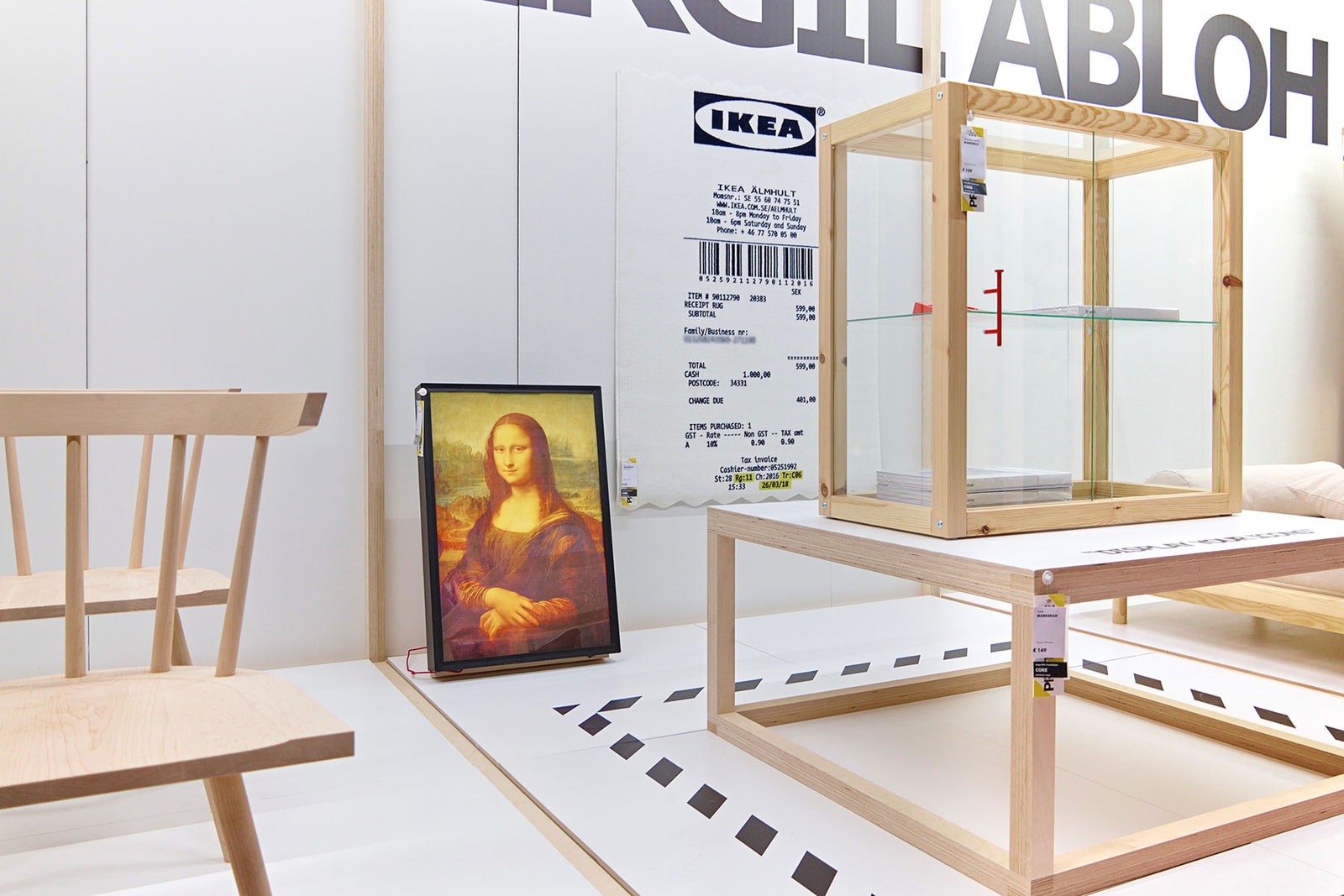 How does IKEA align with your design ethos?
V: IKEA is the best in class. The collaborators I work with are rooted in a longstanding idea. IKEA has a longstanding history, and my design aesthetic is taking that history and joining it with contemporary culture for a young generation that is looking for something interesting. That is what I possess as a designer. I'm inspired by how IKEA thinks about not only making a product, but also how they actually construct, ship and deliver, all of which is something to learn from. That's what a collaboration is meant to do, to challenge.
What does democratic design mean to you?
V: It's a different criteria of responsibility that we all have as those on Earth, to populate Earth with more things. What I learned at IKEA is that democratic design is a way to approach how we put new products into the world. From an ideological, environmental and ecological standpoint.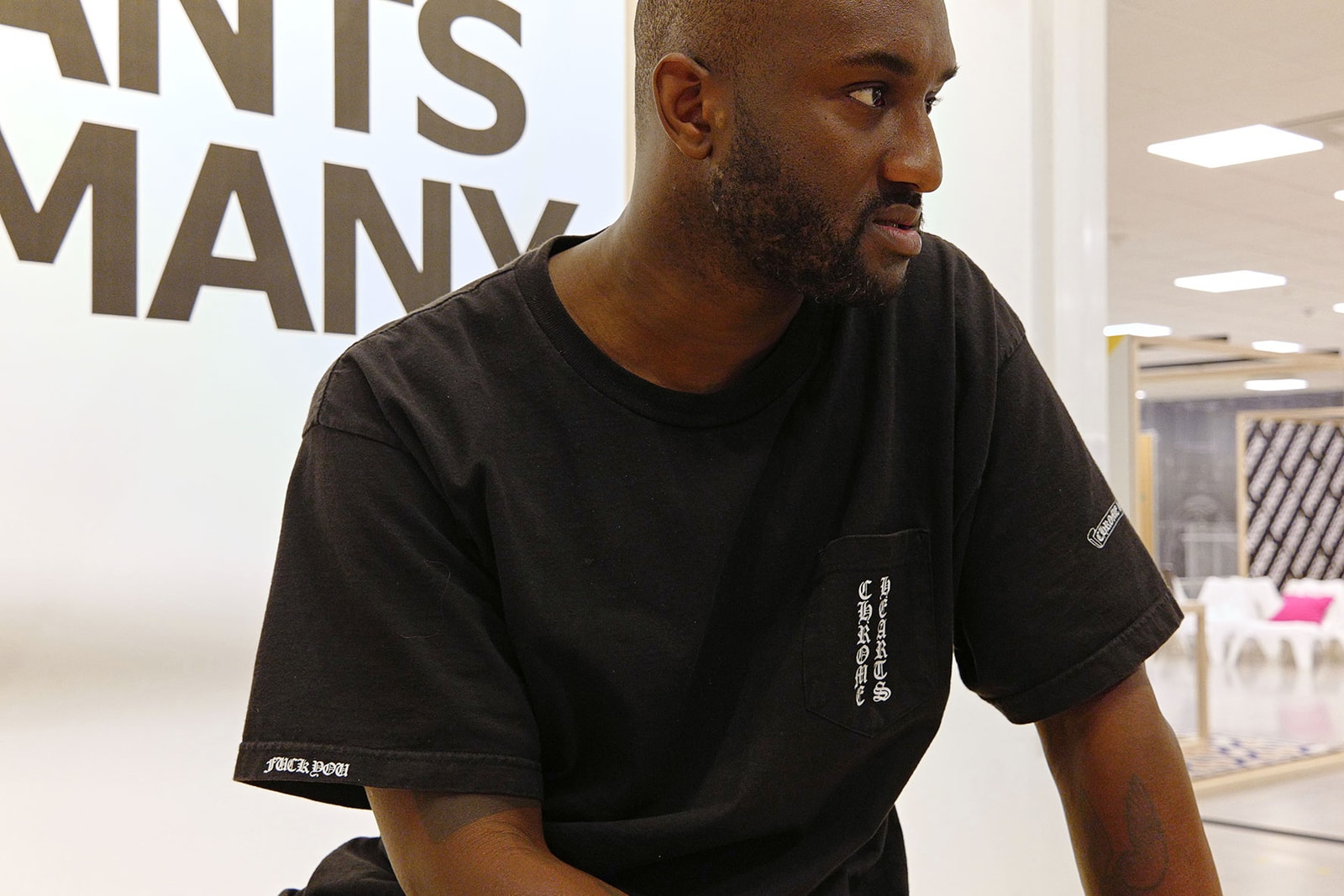 Are there any design compromises you had to make because of feasibility with mass production?
M: Virgil has extremely clear ideas about what he wants from the beginning, but he's open to adapting his idea so they're feasible for production. Otherwise, we wouldn't be able to make them. It's always easy to make a one-off chair, but getting this prototype to a line of industrial production is a totally different challenge. Virgil has been super flexible and open about learning IKEA's product development, how we make it happen.
S: We are still in the development phase. For the table, we are still trying but we are not completely there yet. It's interesting when someone from outside IKEA who doesn't know our limitations brings something that customers haven't already seen. Virgil is deadset to have specifically round edges on this table, so we need to find solutions on how to create that.
V: I focused on understanding the relationship between the design idea and the process of manufacturing. Just because you think of a chair and material doesn't mean it's possible. It needs many layers of feasibility from IKEA's end, adjusting a new design into their system to work.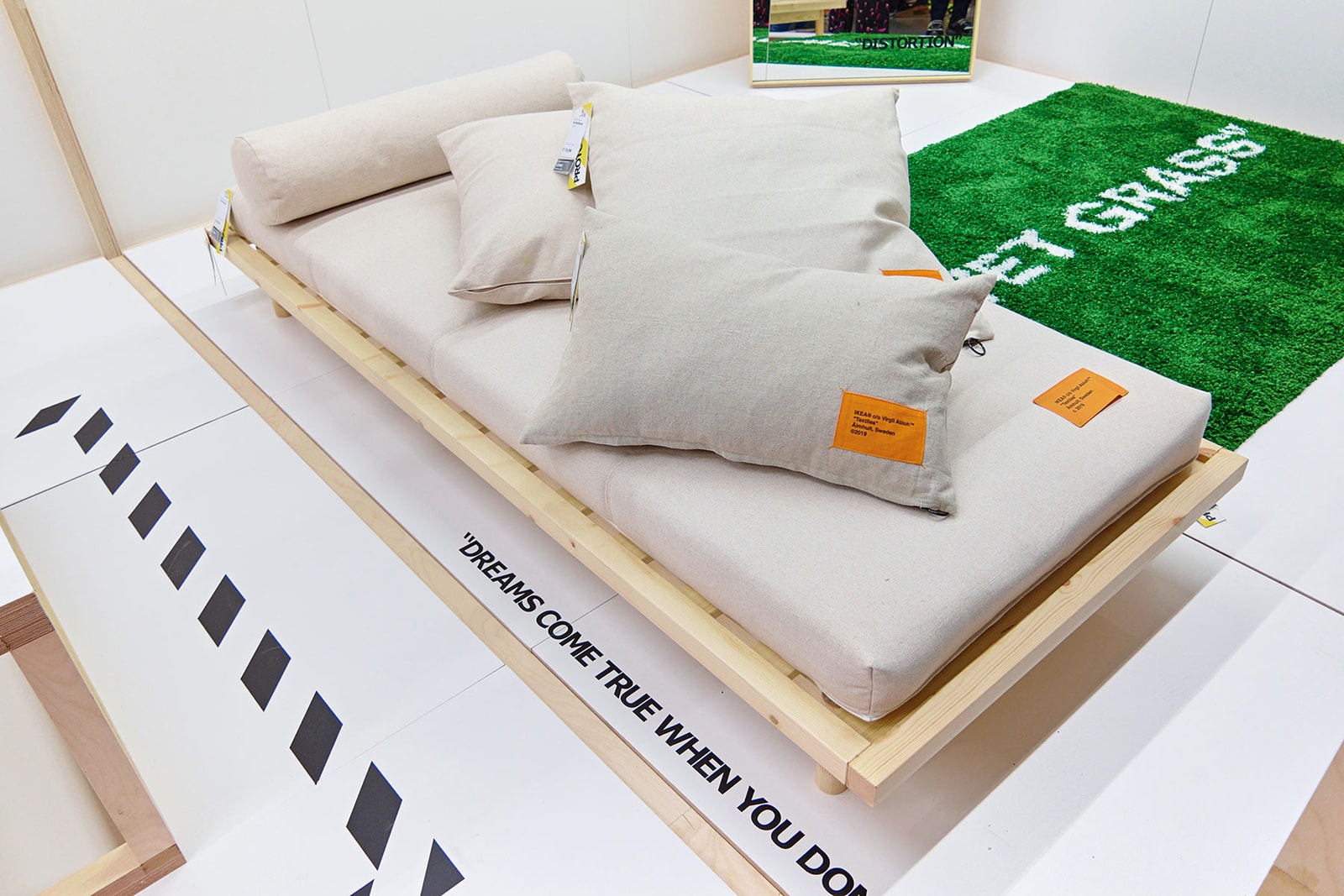 Your table, chair and daybed are very simple, basic pieces of furniture. What do you want to say to people who might think it's unoriginal?
V: A small percentage of the population recognize design. Something we've been saying in the studio is that "you only really notice a door handle when it's broke." You don't consider the shape or how it's made or where it was designed or bought. Me, as someone who transitions from eight years of higher education in engineering and architecture, noticed that I have a unique position to educate and share knowledge about design. That's what this whole collection is rooted in. For instance, the chair comes from the 1800s. It's an anonymous design made from a way of woodworking that has evolved to designers taking inspiration from that and doing versions of it. A pin stool is from Amish culture, Swedish culture. That's the lineage. I love the association to think about the origin. I like having people research. I'm glad that people can draw a correlation because that was the ambition. I grew up with a chair that looked exactly like that and it was bought at an affordable place. It had a back just like that, but it didn't have a doorstop at the bottom. Each piece in the collection has a signifier that lets you know it's 2018, not the 1800s. The kid buying my Nike shoes on the secondary market, listening to Playboi Carti's album, also knowing that the chair is from the 1800s, and that other people riffed on it, and that it's also a Swedish and American tradition… Opening that conversation on a design platform like HYPEBEAST is my job as a designer. That was my point.