Virgil Abloh's IKEA Chair Is Actually an Iconic 1950s Design According to Diet Prada
Originally conceived by Paul McCobb, then Abloh added a doorstop.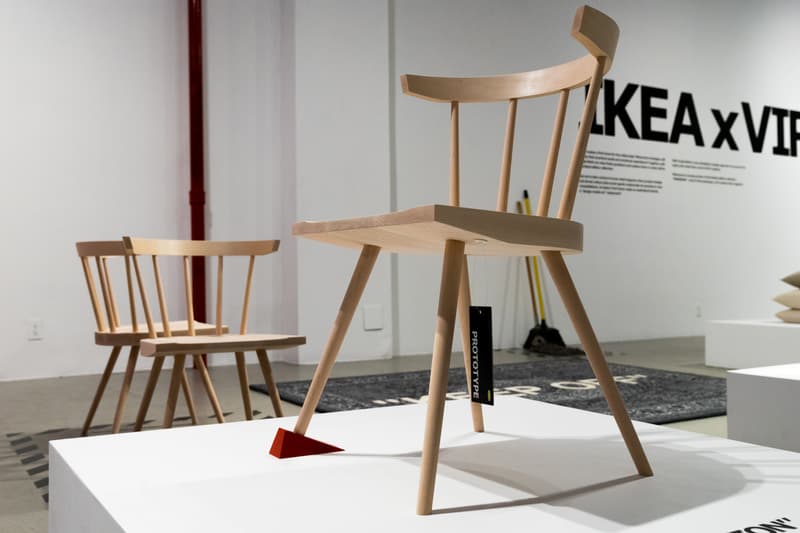 Virgil Abloh's "MAKERAD" project alongside IKEA was officially revealed to the public via live stream about a month ago. Although only prototypes were teased for the event, viewers got a better understanding of the inspiration for the collection — the range is basically geared for millennials who seek form and function in their everyday home furniture and accessories.
However, recently, fashion industry police account Diet Prada just called out Abloh, Henrik Most (IKEA creative leader) & IKEA on a chair that's being relaunched as part of the project. The chair in question (pictured above) is told in the presentation as something that's being elevated so it "feels more like an art object than a typical chair that serves its functions with four equal legs." Diet Prada says that the only thing elevating the chair is the added red doorstop.
More importantly, the chair is actually an iconic mid-century design by Paul McCobb. It's actually part of the creative's Planner Group series that was manufactured from the 1950s until early 1960s. It was even a best-seller manufactured by the Winchendon Furniture Company.
While Diet Prada isn't necessarily calling out Abloh and crew for claiming to have "designed" the actual chair, the account figured it be "more interesting" if they divulged the inspiration behind it, "especially if they're this iconic."
See Diet Prada's post below to see a more in-depth analysis of the chair and inspiration.
In other Virgil News, the original Virgil Abloh x Nike Air Prestos got a surprise restock. Did you get lucky?