Virgil Abloh & IKEA Release Official "MARKERAD" Collection Imagery
In case you ever wanted a giant IKEA receipt rug.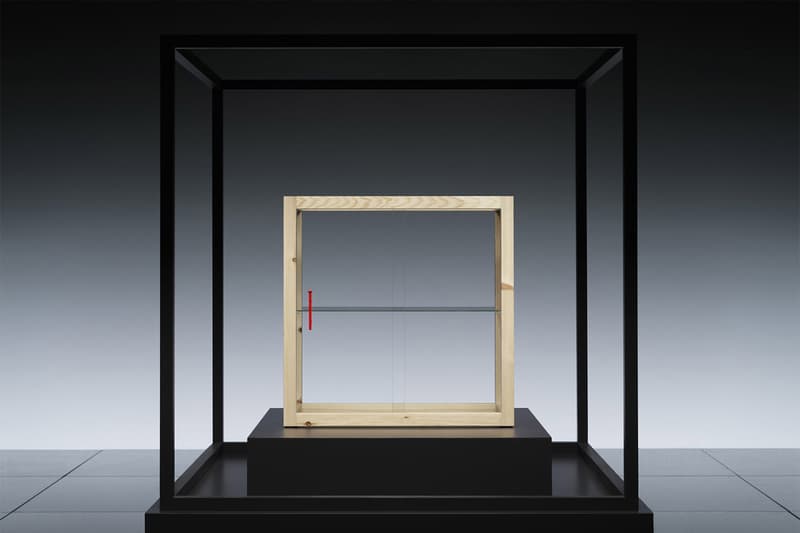 1 of 3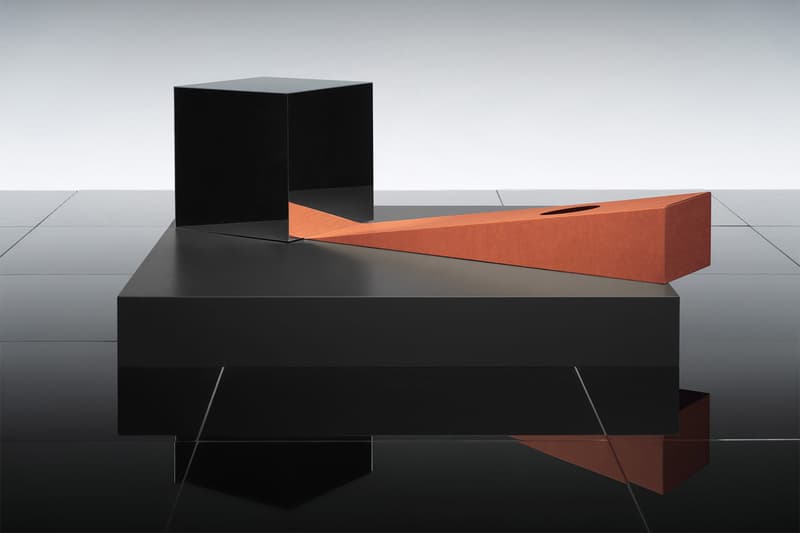 2 of 3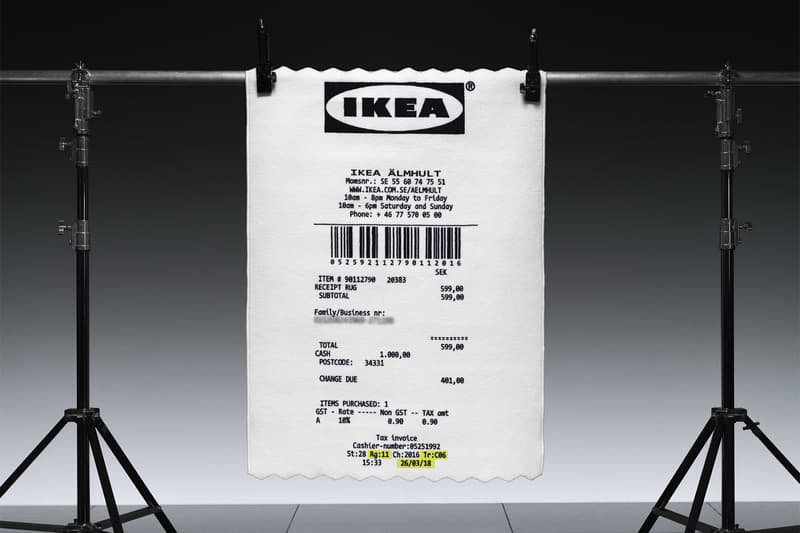 3 of 3
After taking a first look at IKEA's "MARKERAD" collection designed by Virgil Abloh, we now have a look at some of the official imagery from the collection. Showcased at IKEA's currently-ongoing Democratic Design Days 2018 event, Abloh was on hand to introduce the designs to the public, noting, "I want each item to bring a sense of pride, and I want the great design to be the biggest reason why you get it."
The three highlighted items were the already-seen triangular red doorstop/chair accessory, a glass cabinet, and an enormous receipt rug. The cabinet features several glass panes surrounded by a wooden frame, accessible by a red handle in the shape of a nail. Abloh purportedly suggested that it could be used to showcase a sneaker collection. The rug sports a printed receipt motif, with serrated edges to further recall its inspiration. The red doorstop was first seen last month, and was quickly called out by Diet Prada. Abloh discussed the item's functionality upon its initial release: "It's about elevating the anonymous, everyday icons that we use without noticing."
The collection is set for launch in 2019. Below, check out a screenshot of the display booth from IKEA Today's Instagram page, where the company will reveal more goods in the coming days.
Most recently, IKEA introduced collaborative SONOS speakers.