Banksy Work Worth Around $35,000 USD Stolen in Toronto
'Trolley Hunter' was on display at "The Art of Banksy" exhibit.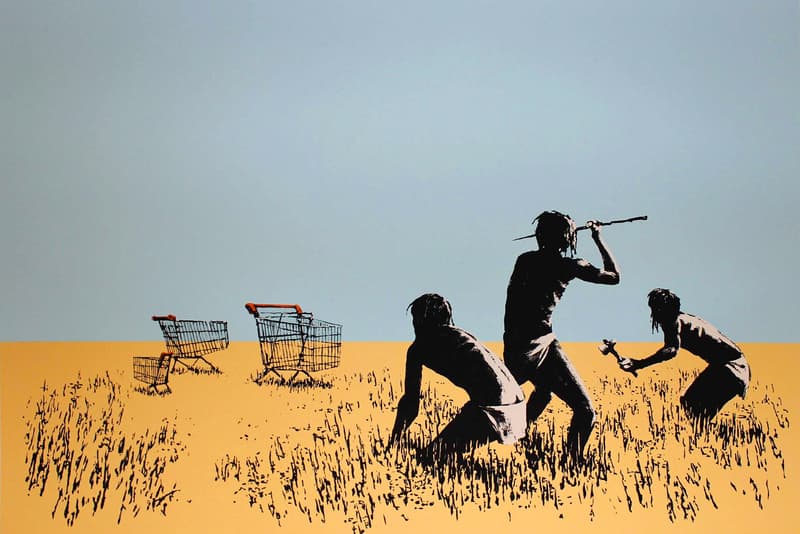 A Banksy painting valued at around £26,000 GBP (approx. $35,000 USD) has been stolen from a large exhibition of the artist's work in Toronto. Titled Trolley Hunter, the painting first appeared in 2007 and is currently owned by a private collector. In CCTV footage of the theft, someone can be seen entering the gallery at around 5 A.M. local time before making off with the painting.
"The Art of Banksy" exhibition is an unauthorized collection of Banksy's works, with more than 80 works worth a combined $35 million USD curated by Steve Lazarides, Banksy's former agent. Toronto Police have released the surveillance footage, and are currently appealing for more information about the theft.
Banksy also recently revealed that he had submitted a work to the Royal Academy of Arts under a fake alias.