IKEA Teases Collaborations With adidas, LEGO & Saint Heron
More cutting-edge collections are on the horizon.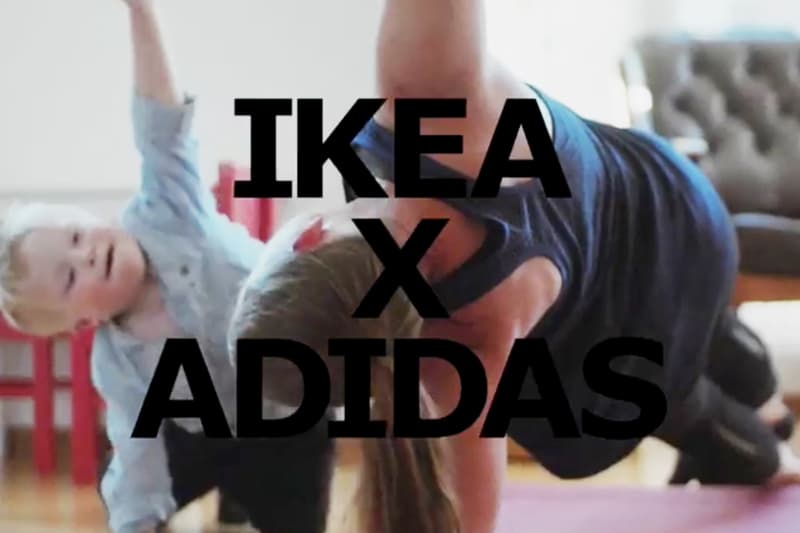 Following its Virgil Abloh-designed MARKERAD collection and handmade artisan rug collection, IKEA continues rolling out major announcements by teasing a series of upcoming collaborations.
At this year's Democratic Design Days 2018 event, the Swedish design titan revealed that it will launch joint collections with adidas, LEGO and Saint Heron. There's little more than a short teaser clip and confirmation of each, but the possibilities are hinted at: the LEGO release is aimed to "encourage more play and creativity in our homes," while the adidas collection will encourage "a more healthy lifestyle at home." Continuing the themes of domestic-centric designs, the Saint Heron Collaboration promises to embody themes of "architecture, design, art and music and how that could come alive in the homes of the many people."
HYPEBEAST also got to chat with adidas VP of design style Josefine Aberg and senior director of women about the promising collab. On how the opportunity got started, Allison, senior director says, "We were just trying to understand the barriers to people participating in sport and really looked at the home as an emerging opportunity particularly for people in busy cities. To understand how we can get people working out more, doing more sport by integrating that more into their home life versus having to go out to the gym. And that's how the conversation started, we were really trying to understand the opportunity, particularly about women, but also everyone. It was a mutual thing where we were talking about another topic and we thought maybe we can actually work together. And explore this opportunity of sport and the home."
Aberg also adds, "It's definitely new for us. It's also quite different because we are starting with not knowing what we are going to do or what we are going to create. But we want to get the IKEA and adidas designers together to see what we can create. Maybe starting with womens but we see it as a broader opportunity than that. We are excited to start and see what it can be and see where it will take us."
As for the LEGO collab, we also got to sit down with LEGO's head of product and marketing development Lena Dixon and IKEA's business area manager for its children's division. On how things got started, Lena says, "Basically we wrote a letter to IKEA asking if they'd like to play with us because we would like to play. And they said yes. We have a lot in common. Play is essential for kids and we want to enable more opportunities for play in the home with kids and parents."
She also adds, "It's very important to reach as many children as possible with the LEGOexperiencee because it really allows kids to be creative. So how can we reach more children? We want to work with more people who can do that with us who share the same believes and values and of course, with IKEA being the masters of home it's very natural to want to play together and see and explore where can that take us."
Stay tuned for the official launch of each collaboration, which won't likely be until much later this year, if not next.
Elsewhere, adidas launched its new Parley UltraBOOST 4.0 Ltd.