The 'Ron-Ron & Friends' Mixtape Features Drakeo the Ruler, 03 Greedo, Shoreline Mafia & More
A sampler of the modern California sound.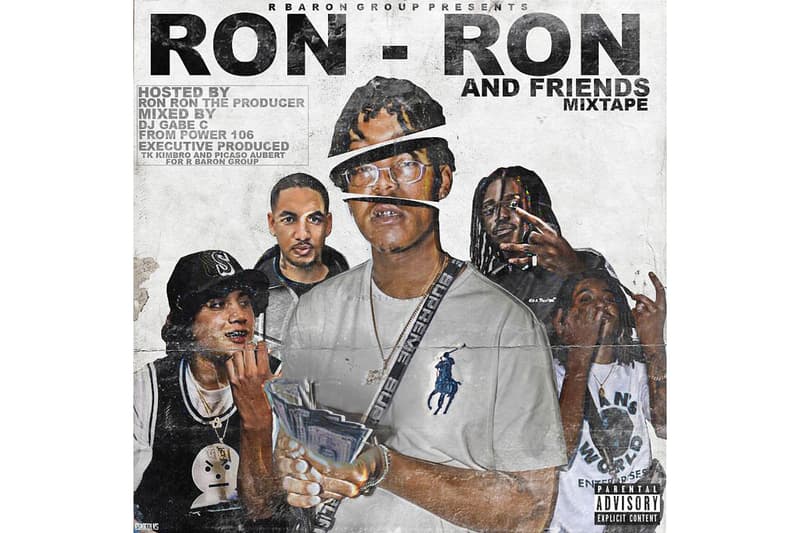 Next Friday, June 15, the contemporary Los Angeles music scene's most-in-demand producer and sonic architect, Ron-Ron, will host a special Ron-Ron & Friends showcase at the Globe Theatre. Besides his own presence, Ron-Ron will also invite close collaborators 03 Greedo, Shoreline Mafia, Cypress Moreno and other "special guests" to perform. To promote the event, Ron-Ron and R Baron Group, his management and creative direction collective, have put together a special mixtape featuring music from some of the show's stars.
Specifically, the mixtape — mixed by Power 106's DJ Gabe C — features songs from Oakland rapper ALLBLACK's Outcalls project, Drakeo the Ruler's Cold Devil tape, Shoreline Mafia's ShorelineDoDatShit project, 03 Greedo's Wolf of Grape Street and more. R Baron's TK Kimbro and Piasso Aubert also helped bring the effort to life as its executive producers. Altogether, the mixtape comes in at 10 songs and provides a well-rounded sampler of how West Coast music sounds in 2018.
You can stream Ron-Ron and R Baron Group's Ron-Ron & Friends mixtape below. Previously, R Baron and Red Bull Music put together a documentary to document LA's current renaissance.
For more, check out our recent feature on ALLBLACK.