Walk Through Massive Poop Sculptures at Museum Bojimans
The latest work by art collective, Gelatin.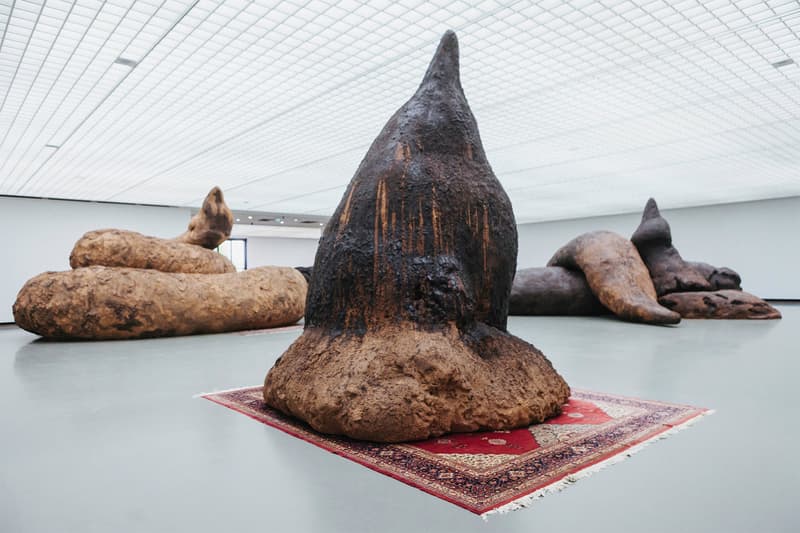 1 of 2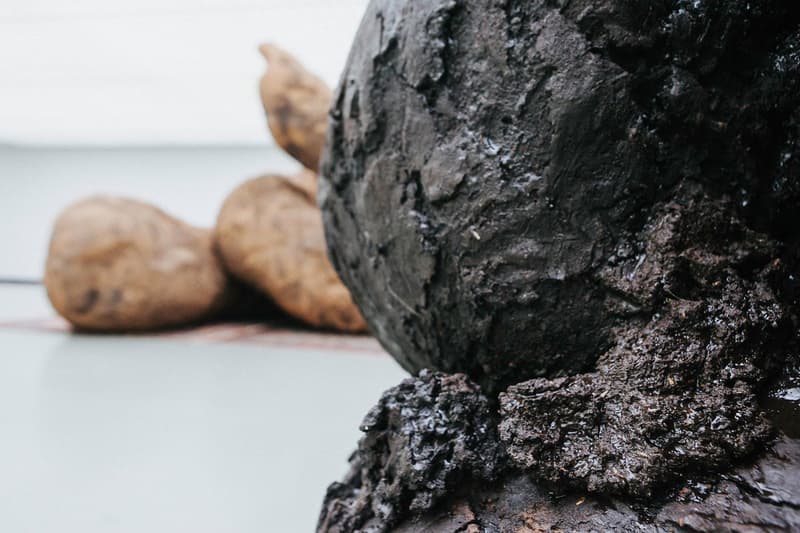 2 of 2
Austrian art collective Gelatin is known for creating over-the-top, eccentric environments such as a human birthday cake in London back in 2003 as well as a fully functioning rollercoaster in Milan crafted with only wood and plastic tubing in 2004. The team's latest sculptural exhibition at Museum Bojimans Van Beuningen in Rotterdam, Netherlands is perhaps the most absurd one yet.
Entitled "Vorm — Fellows — Attitude," the show spotlights four massive mounds of turd sculptures placed across the museum's 16,000-square-foot space. All of the pieces of excrement are installed on top of luxurious Persian rugs. "Each sculpture was actually as heavy as 'an elephant and a hippopotamus,'" noted the New York Times. To create each sculpture, a number of assistants first built huge plaster casts and then laid thick brown clay over them.
"Gelatin invites visitors to step into this uninhibited world, to leave behind their adult identity and to feel like children again," said the museum in a statement. "Vorm — Fellows — Attitude" is currently open to the public until August 12. Head over to Gelatin's official website to view more projects.
For more unconventional exhibitions, check out Pornhub's new interactive show.
Museum Bojimans Van Beuningen
Museumpark 18
Rotterdam, Netherlands 3015 CX